Until quite recently, the student union at Ryerson University in Toronto appeared cool, if not hostile, toward Jewish student concerns.
Three years ago this month, the union joined the Boycott, Divestment and Sanctions movement against Israel, an outfit whose goal is to delegitimize Israel. Last November, at its semi-annual general meeting, two anti-Israel organizations, Students for Justice in Palestine and the Muslim Students Association, opposed a resolution to commemorate Holocaust Education Week.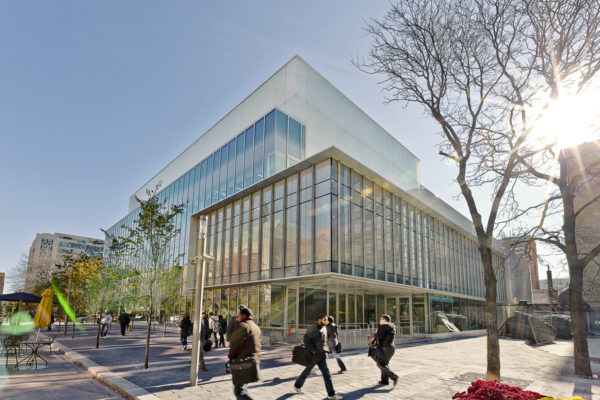 These unfortunate turn of events gave Jewish students at Ryerson — a fine Canadian university with a diverse enrollment — the strong impression that their needs were being needlessly violated by a cabal of self-serving extremists.
By design or accident, these individuals tarnished Ryerson's otherwise stellar image.
On March 29, the student union belatedly performed a commendable U-turn, adopting a broad definition of antisemitism that's fully in line with the Ottawa Protocol on Combating Antisemitism. An upstanding document, it was developed during the second annual Conference and Summit of the Inter-parliamentary Coalition for Combating Antisemitism, convened in Ottawa in the autumn of 2010 and attended by parliamentarians and experts from more than 50 nations.
Under the terms of the Ottawa Protocol, antisemitism is set off when Jews are denied the right to self-determination in their historic homeland, when Israel is subjected to double standards, when Israeli policies are likened to those of Nazi Germany and when classic anti-Jewish symbols, images and tropes are deployed to describe Jews.
In recent years, these forms of antisemitism have surfaced all too often on North American campuses, which is precisely why the adoption of the Ottawa Protocol by Ryerson's student council should be viewed as a milestone
"After all of the shameful incidents to occur on campus, it was especially important for the student council to adopt a robust definition of antisemitism," Tamar Jaclyn Lyons, a vice-president of Students Supporting Israel at Ryerson, was quoted as saying. "This definition will prove critical in holding bigots accountable for their actions and preventing these hateful acts from continuing in the future."
Interestingly enough, Students Supporting Israel at Ryerson tried to adopt a similar definition of antisemitism in 2014, but failed. So it's definitely a sign of progress that cooler heads prevailed this time around.
One can only hope that other Canadian universities will emulate the good example that Ryerson's student council has just set.