It's the holiday season, a time to read and reflect. These books, published recently, are eclectic and stimulating.
Makers of Jewish Modernity (Princeton University Press) contains 43 thoughtful essays by leading scholars about thinkers, writers, artists and leaders who had a significant impact on the 20th century. There are well-crafted portraits of philosophers (Martin Buber), historians (Simon Dubnow), political activists (Rosa Luxemburg), scientists (Albert Einstein), politicians (Walther Rathenau), painters (Mark Rothko), poets (Nathan Alterman), novelists (Saul Bellow) and sociologists (Theodor Adorno), among others. This is a reference book that one can return to again and again.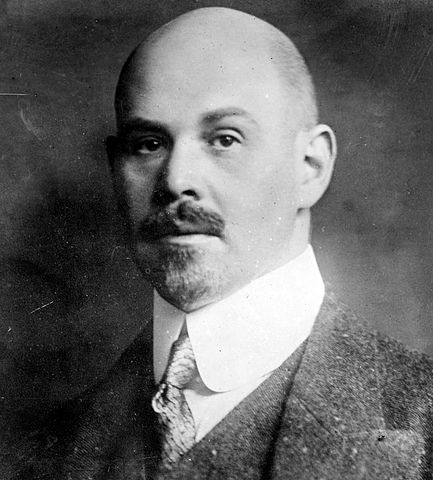 Why Be Jewish? (Penguin Random House), by the late Edgar Bronfman, addresses critical questions facing Judaism today. The former president of the World Jewish Congress, Bronfman delves into major ideas and tenets in Jewish life and fleshes out their meaning. The foreword is by Rabbi Angela Warnick Buchdahl, who's confident that Bronfman's message "will reverberate for generations to come."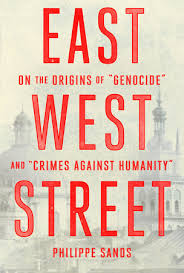 East West Street: On The Origin of "Genocide" and "Crimes Against Humanity" (Random House Canada), by Philippe Sands, is grounded in the Ukrainian city of Lviv, which has been variously known as Lemberg, Lvov and Lwow and has been under the rule of the Habsburg Empire, Poland, Nazi Germany and Russia since the 19th century. In this meditative work, Sands — an international lawyer and a professor of law at University College in London — focuses on four men: Hersch Lauterpacht, a professor of international law; Rafael Lemkin, the lawyer who coined the word genocide; Leon Buchholz, the author's grandfather, and Hans Frank, Adolf Hitler's personal lawyer and the Nazi governor of Poland who oversaw the extermination of Jews in Poland. Their stories converge in a book that is at once analytical and emotional.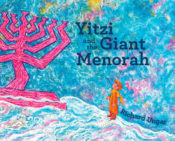 Yitzi and the Giant Menorah (Random House), written and illustrated by Richard Ungar, is a children's Chanukah story inspired by a Jewish folktale and set in a Polish shtetl. The text flows smoothly and the drawings are evocative.
Defining Neighbors: Religion, Race, and the Early Zionist-Arab Encounter (Princeton University Press), by Jonathan Marc Gribetz, focuses on the period in Palestine before World War I. While acknowledging it's a conflict about land, he claims "the parties related to one another not as perfect strangers competing for territory, but rather as groups with intertwined histories, cultures, beliefs, even blood. These points of intersection and commonality could at times produce a sense of shared interests while at other times they could generate hostility and fear." Drawing on archival material as well as newspapers from the final decades of Ottoman rule, Gribetz refines our understanding of Israel's dispute with the Palestinians.
Return to Zion: The History of Modern Israel (University of Nebraska Press), by Eric Gartman, unfolds against the backdrop of two themes: reconstitution and survival. Gartman sets the tone in the preface: "It is often said that truth is stranger than fiction. This maxim is perhaps nowhere more evident as it relates to the history of Israel, which is the unlikely tale of how a scattered, stateless — and in many ways powerless — people reconstituted itself in its traditional homeland, only to face the threat of annihilation …"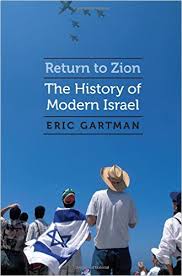 He deals with the rise of the Zionist movement, the Palestinian reaction, the establishment of the British Mandate in Palestine, the wars Israel has fought and Israel's quest for peace. As a primer, it's quite informative and useful.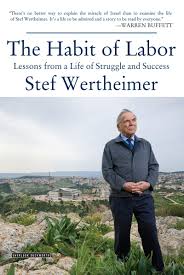 The Habit of Labor: Lessons From a Life of Struggle and Success (Overlook Duckworth), by Stef Wertheimer, is the inspirational memoir of an Israeli industrialist who arrived in British Mandate Palestine in the late 1930s as a 10 year-old refugee from Nazi Germany and went on to become one of Israel's most eminent entrepreneurs, a member of parliament and an advocate of Arab-Jewish cooperation.
Politically Incorrect: Why a Jewish State is a Bad Idea (Olive Branch Press), an amalgam of personal reminiscences and political analysis by Ofra Yeshua-Lyth, will warm the hearts of  anti-Zionists who reject Israel's raison d'etre and its legitimacy as a Jewish state. Originally published in Hebrew in 2004, it's written by an iconoclastic Jewish Israeli who's very critical of the society in which she was raised. An opponent of ethnic nationalism, she favors a binational secular state in place of Israel. "This is not mission impossible," she observes. "The world is full of such states."
Extraordinary Rendition: American Writers on Palestine (Olive Branch Press), edited by Ru Freeman, brings together activists who support the Palestinian cause. It's stridently anti-Israel, as this passage suggests: "There is no attempt on the part of Israel to conceal the methods by which it seeks to obliterate a people." Such distortions of the truth hardly advance the prospects of peace in the region.
ISIS, Terror and Today's Middle East (Random House), by Gwynne Dyer, examines the formation of radical Islam in Afghanistan, Iraq and Syria, paying special attention to Islamic State, a Sunni jihadist organization whose objective is to create a caliphate in the Middle East. Dyer suggests that IS might be contained and possibly destroyed if Arab states and Western powers back the Syrian regime of Bashar al-Assad with money, weapons and air strikes.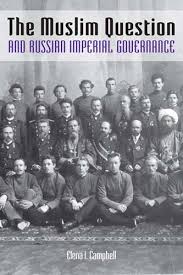 The Muslim Question and Russian Imperial Governance (Indiana University Press), by Elena Campbell, is an illuminating examination of how a succession of Russian governments from the 16th century onward grappled with the inclusion of Muslims in a Christian state. "Although the tsarist government had been preoccupied with matters related to Islam and Muslims for almost three centuries, the Muslim question as such emerged only after the Crimean War," she says. The issue resurfaced in the wake of Russia's crushing defeat in the war against Japan in the early 1900s. "In the last decade of the old regime," she adds, "the topic became one of the most polemical and highly charged issues" in the country.
Four New novels:
City of Secrets (Viking), by Stewart O'Nan, is set in Palestine, circa 1945, and turns on a Holocaust survivor trying to reestablish himself in a new land.
The English Teacher (Penguin Random House), by Yiftach Reicher Atir, is a spy thriller revolving around a former Mossad agent who suddenly vanishes, prompting her former handler to launch a search for her.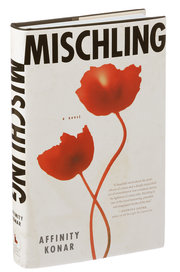 Mischling (Penguin Random House), by Affinity Konar, unfolds in Nazi-occupied Poland as two Hungarian twin sisters and their mother and grandfather arrive in Auschwitz. The twins catch the eye of the camp's Angel of Death, Dr. Joseph Mengele, and a series of events ensue. The novel, rich and intricate, ends in postwar Poland against a tableaux of Red Army soldiers, Polish peasants and Jewish resistance fighters.
Another Me (Penguin Random House), by Canadian novelist Eva Wiseman, takes place in 14th century France as Jews in Strasbourg are imperilled by a rumor that they're poisoning wells.
Special edition: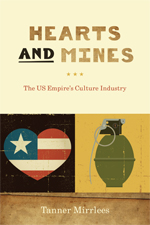 The culture industry in the United States is the world's biggest, producing, selling and distributing cultural commodities ranging from movies and television shows to video games. Tanner Mirrlees, a professor of communications and digital media studies at the University of Ontario Institute of Technology in Oshawa, has written a deeply-researched, thought-provoking book about this multi-billion dollar hegemon. In Hearts and Mines: The US Empire's Culture Industry (University of British Columbia Press), he argues that U.S. corporations such as Time Warner, Comcast-NBC Universal and Walt Disney have been harnessed by Washington as "instruments of hegemony" or "pro-American consent building" to promote its security interests around the world, particularly in the Middle East.