Reza Pahlavi, the eldest son of Iran's deposed monarch and an Iranian opposition leader, turned up in Israel on April 17 and became the most high-profile Iranian ever to set foot in the Jewish state on a public visit.
Pahlavi, whose father Shah Mohammad Reza Pahlavi ruled Iran until the 1979 Islamic revolution, arrived in Israel with his wife, Yasmine. He spent several days in the country, and his visit coincided with Holocaust Memorial Day.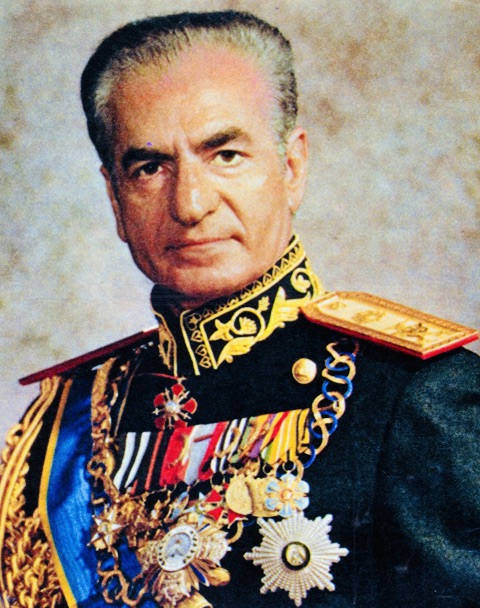 His host and guide, Intelligence Minister Gila Gamliel, declined to say who initiated the visit.
Pahlavi described the purpose of his trip as two-fold: to express solidarity with Israelis in light of recent rocket attacks against Israel by Iranian proxies based in Lebanon, Syria and the Gaza Strip, and to renew the prospect of Israel-Iran economic relations with a focus on water technologies.
To no one's surprise, the Iranian government contemptuously dismissed Pahlavi's visit, with Iran's Foreign Ministry spokesman Nasser Kanaani downplaying it. "Neither the person you've mentioned, nor his trip, nor the place he wants to travel to are worthy of a stance," he said acidly at a press conference.
Pahlavi's appearance in Israel, while not of earthshaking geopolitical importance, underscored the point that Iran does  not necessarily have to be Israel's eternal foe. Regimes come and go, and the current one in Tehran, though in power for the past 44 years, will not last last forever. The day will surely come when Israel can restore its once strategic relationship with Iran.
Although Iran rejected the United Nations Palestine partition plan and voted against Israel's admission to the United Nations, Iran was nonetheless the second Muslim state after Turkey to recognize Israel. During the Pahlavi monarchy, Israel and Iran had extensive trade and security relations. These were abruptly severed by the revolutionary Islamic regime, which handed over  Israel's embassy in Tehran to the PLO and established close bilateral ties with Syria. Since then, Iran has morphed into Israel's deadliest enemy.
A resident of the United States, Pahlavi is the leader of the Iranian government-in-exile and the founder of the National Council of Iran. He has called for regime change in Iran, an Islamic hardline theocracy which regularly calls for Israel's destruction and repeatedly threatens to destroy its cities. And he  seeks a resumption of Iran's diplomatic relations with Israel.
It is difficult to measure his power and influence, but he obviously exerts some clout in the Iranian diaspora community, much of which is centered in Los Angeles.
Now 62, he flew to Israel as tensions between Iran and Israel soared to new and potentially dangerous heights and as nation-wide protests in Iran against the autocratic regime petered out.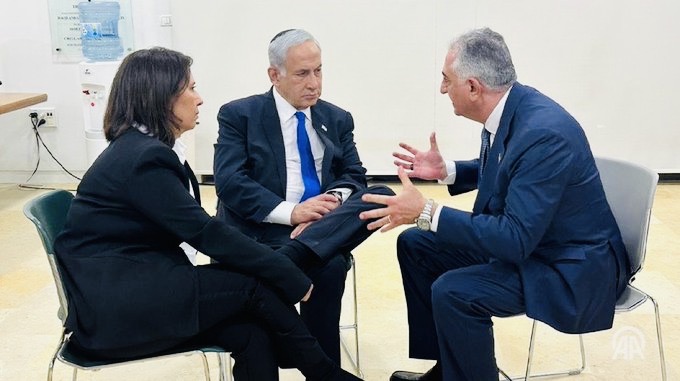 Pahlavi had an impromptu meeting with Prime Minister Benjamin Netanyahu, who for years has threatened to bomb Iran's nuclear facilities, and conferred with President Isaac Herzog. Gamliel did not provide details of their conversations.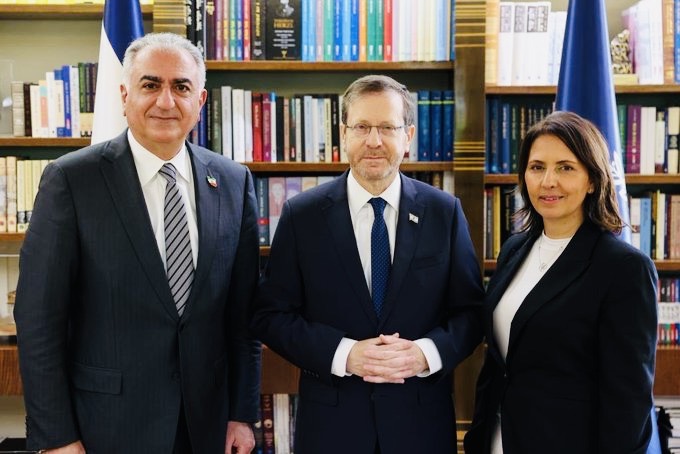 When she was asked whether Pahlavi's visit signified a shift by Israel toward open collaboration with the Iranian opposition, she demurred. However, she expressed the hope that it could be a first step toward social and economic cooperation.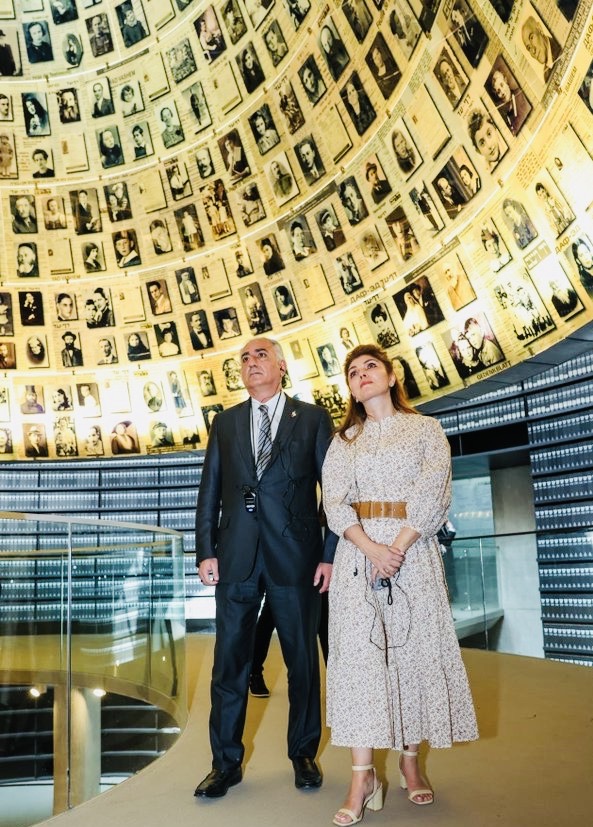 During the course of his whirlwind trip, Pahlavi visited the Western Wall and the Yad Vashem Holocaust memorial in Jerusalem, spoke to Israelis of Iranian descent, and met executives of water technology companies.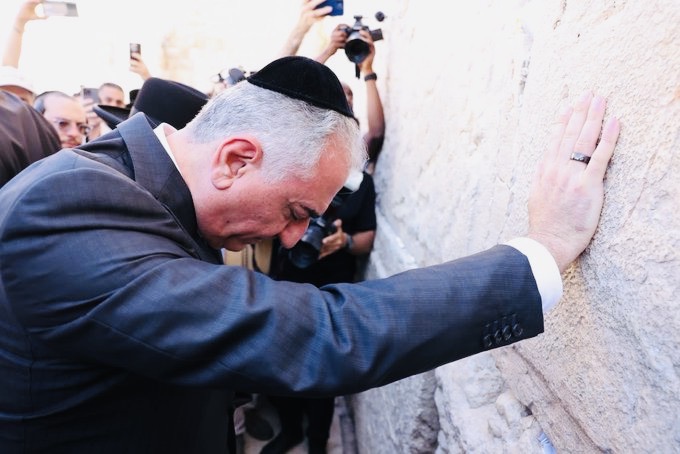 Curiously enough, he paid a condolence call to Leo Dee, a rabbi who lives in the West Bank settlement of Efrat. Dee's wife and two daughters were killed by Palestinian terrorists as they drove through the Jordan Valley on April 7.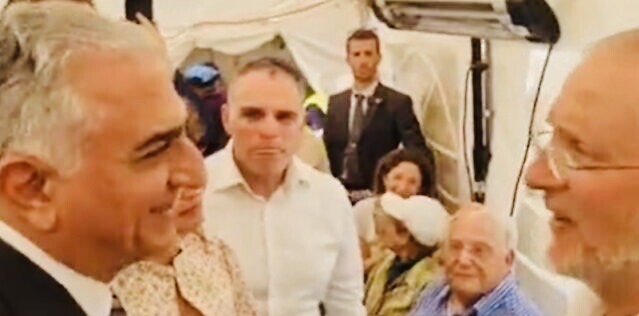 Tellingly enough, he did not stop at the Al-Aqsa mosque on the Temple Mount, one of the holiest sites in Islam.
Welcoming Pahlavi upon his arrival at Ben-Gurion Airport, Gamliel said, "I am honored to host Iranian Crown Prince Reza Pahlavi and appreciate his brave decision to visit Israel for the first time. The crown prince symbolizes a leadership different from that of the Ayatollah regime, and champions values of peace and tolerance, in contrast to the extremists who rule Iran. Our nations have enjoyed good relations for thousands of years since the time of Queen Esther, who thwarted the evil Haman's plot to destroy the Jews in Persia. Today, we are taking the first step in rebuilding the relationship between our nations."
By way of response, Pahlavi said that "the Iranian people aspire to a government that respects its heritage, with the preservation of human rights and respect for religious and cultural diversity, among other things, through the restoration of peaceful and friendly relations with Israel and Iran's other neighbors."
And he added, "Millions of my compatriots still remember living alongside their Jewish-Iranian friends and neighbors, before the Islamic Revolution tore the fabric of our society apart. They reject the regime's murderous anti-Israel and antisemitic policies and long for cultural, scientific and economic exchanges with Israel. A democratic Iran will seek to renew its ties with Israel and our Arab neighbors. In my opinion, that day is closer than ever."
On the eve of his trip, Pahlavi issued a statement in which he declared, "I want the people of Israel to know that the Islamic Republic of Iran does not represent the Iranian people."
In comments during a visit to Tel Aviv, Pahlavi underscored this theme. "I know that Iranians and Israelis see how important it will be for our future to be our strategic partners, to work together, to address many issues. I've come here to convey this message to Israeli citizens."
Drawing a sharp distinction between the rabidly anti-Israel Iranian government and the Iranian people, Pahlavi claimed that Iranians are "absolutely ready for normalization with Israel."
"We are friends of any nation that respects our sovereignty and our right to freedom and democracy," he went on to say.
Pahlavi condemned the current Iranian regime as "a religious dictatorship" which supports Islamic radicalism and terrorism, and he called for a secular and democratic Iran.
He claimed the regime can be brought down by mass labor strikes.
Rejecting a renewal of the 2015 Iran nuclear agreement, from which the United States unilaterally withdrew in 2018, Pahlavi said that Iran cannot be trusted to abide by any new accord.
Pahlavi would not endorse Israeli air strikes against Iran's nuclear sites. "I am certain that no one wants a conflict and military intervention because the solution is already in place," he said, noting that Iranians can "liberate themselves."
It is far from certain whether the long-suffering Iranian people will overthrow the theocratic regime within the foreseeable future. Indeed, it may be more durable than Pahlavi thinks. Yet Iranians like him profess confidence that its days are numbered.
One can only hope he is right.
The reestablishment of a secular, democratic government in Iran would be a shining moment in the annals of the Middle East.