A historic resolution condemning Holocaust denial and distortion was passed by the United Nations General Assembly yesterday. It was sponsored by Israel, co-sponsored by Germany and backed by the United States and Russia.
Its passage was intended to coincide with the 80th anniversary of the diabolical Wannsee Conference in Berlin, during which 15 high-ranking Nazi officials laid the foundation for the Holocaust — the systematic mass murder of Jews in Europe.
Since then, Germany's unprecedented crimes have receded into the mists of the past, like so many events in history, and Holocaust denial has "spread like a cancer," as Israel's ambassador to the United Nations, Gilad Erdan, said on January 20.
This was only the second time that an Israeli resolution was adopted by the General Assembly, which has passed a torrent of anti-Israel resolutions in the last few decades. In 2005, the General Assembly approved a resolution creating International Holocaust Remembrance Day on January 27. It commemorates the Red Army's liberation of the Auschwitz-Birkenau death camp, where 1.1 million Jews perished.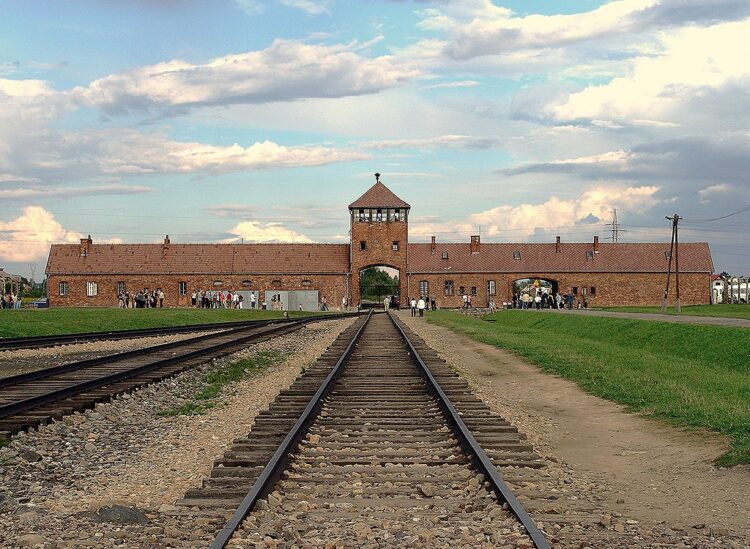 Yesterday's resolution was based on the working definition of Holocaust denial and distortion as set out by the International Holocaust Remembrance Alliance, an inter-governmental organization founded in 1998.
According to the IHRA, Holocaust denial is "discourse and propaganda that deny the historical reality and extent of the extermination of the Jews by the Nazis and their accomplices during World War II … Holocaust denial refers specifically to any attempt to claim that the Holocaust/Shoah did not take place."
Holocaust denial includes "denying or calling into doubt the use of principal mechanisms of destruction (such as gas chambers, mass shootings, starvation or torture), or the intentionality of the genocide of the Jewish people."
As the IHRA says, Holocaust denial is a form of antisemitism, a malicious attempt to exonerate the Nazi regime of responsibility and guilt.
Holocaust deniers try to minimize, if not deny, the true impact of the Shoah in terms of the number of victims. They also blame Jews for causing it.
Erdan, a grandson of Holocaust survivors, formally introduced the resolution. Although the Holocaust has been documented in voluminous fashion by perpetrators, survivors and bystanders, its veracity is constantly challenged, he said.
"We live in an era in which fiction is now becoming fact," he warned.
Ignorance of the Holocaust is widespread, he said, noting that billions of people have never even heard of it, leading some to regard it as a "complete myth."
The resolution itself minces no words.
It regards the Holocaust as a beacon warning of "the dangers of hatred, bigotry, racism and prejudice," but expresses concern about the "growing prevalence of Holocaust denial or distortion" through social media. It urges all UN member states to "reject without any reservation any denial or distortion of the Holocaust as a historical event …"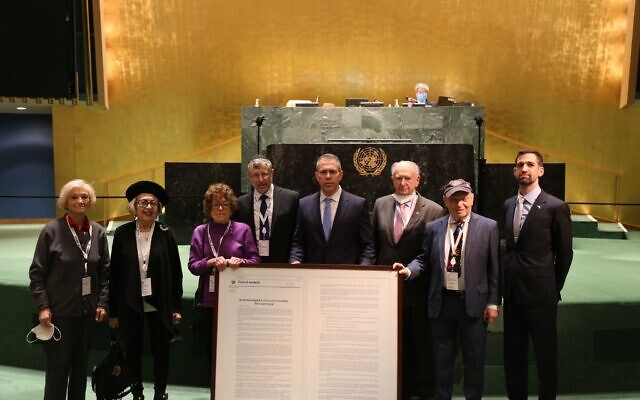 It calls upon all members to develop educational programs to counter Holocaust denial and distortion and asks social media companies to combat it.
No one should be under any illusions that this resolution is anything more than symbolic. It will have no meaningful effect on Holocaust deniers and their supporters and sympathizers, all of whom revel in half-baked conspiracy theories. Antisemitism is a deeply ingrained phenomenon, particularly in Christian and Islamic nations. Indeed, it has grown stronger of late.
Nonetheless, the United Nations should be commended for having supported a resolution aimed at combatting this pernicious form of hatred.
As Germany's ambassador to the United Nations, Antje Leendertse, said, "Ignoring historical facts increases the risk that they will be repeated."