At a moment when African Americans are enjoying the fruits of equality to a far greater degree than at any time in their often tragic history, a new survey commissioned by the Anti-Defamation League paradoxically shows that antisemitic stereotypes in the United States have reached their highest level in decades.
The data is "stunning and sobering," says ADL's chief executive officer, Jonathan Greenblatt. "I hope this survey is a wakeup call to the entire country."
It should be.
The survey was conducted among a representative sample of more than 4,000 adults in September and October 2022 and was released after the ADL recorded 2,717 antisemitic incidents in the United States in 2021, the highest since 1979.
It underscores the fact that "antisemitism in its classical fascist form is emerging again in American society, where Jews are too secretive and powerful, working against the interests of others, not sharing values, exploiting — the classic conspiratorial tropes," said Matt Williams, vice-president of the ADL's Center for Antisemitism Research.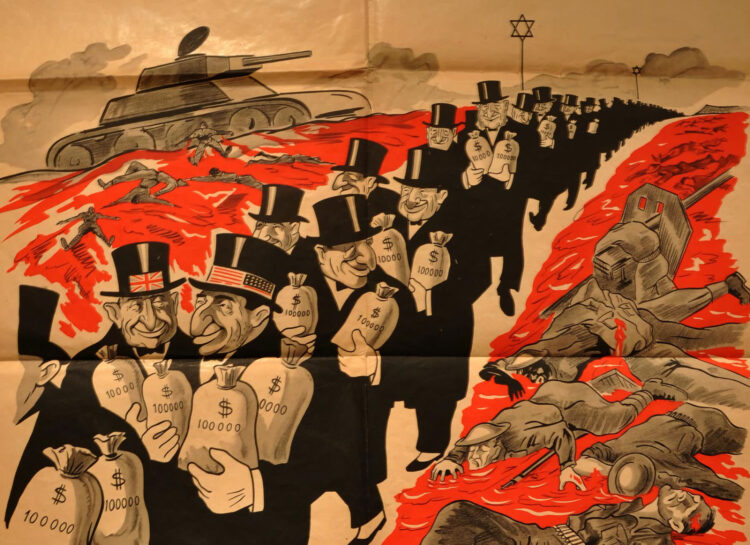 One of its most disturbing revelations is that 20 percent of the respondents agreed with six or more of eleven antisemitic tropes listed by the ADL. Three percent believed all the tropes. Eighty five percent agreed with at least one trope.
More specifically, 20 percent thought that Jews have "too much power," while 21 percent said that Jews don't care about anyone but themselves. Thirty nine percent believed that Jews are more loyal to Israel than the U.S.
According to the ADL, the findings indicate that a fairly substantial proportion of Americans believe Jews are "too powerful, selfish, foreign and clannish."
ADL found that many Americans with antisemitic beliefs tend to be anti-Israel as well. "ADL has seen the ways in which criticisms of Israel can exceed policy critiques and instead morph into traditional anti-Jewish conspiracy theories and antisemitic tropes as well as be weaponized to malign or increase hostility toward Jews generally."
Needless to say, American Jews will be bitterly disappointed by the survey, having blithely assumed that their acceptance in American society was a fait accompli, carved into stone and could not be undone.
America is still the goldenne medene for Jews, a country whose democratic traditions have enabled them to thrive and prosper as never before in the Diaspora. But there are dark and inhospitable corners in this land where toxic and ineradicable hatreds flourish and flare.
Hence the proliferation of white supremacist and neo-Nazi parties, from Aryan Nations to Storm Front. Hence the Unite the Right rally in Charlottesville Virginia, in 2017 during which hundreds of bigots chanted "Jews will not replace us" in a nighttime march lit up by tiki torches. Hence Robert Bowers' murderous rampage in 2018 during which he fatally shot eleven Jewish congregants in the Tree of Life Synagogue in Pittsburgh, in the deadliest antisemitic attack in U.S. history.
And long before these raw manifestations of anti-Jewish rage exploded, Jews were the targets of late 19th century nativists who sought to curb Jewish immigration. And in the 20th century, Jews were singled out for opprobrium by the Ku Klux Klan, the German American Bund, Father Charles Coughlin, the Silver Shirts, and George Lincoln Rockwell of the American Nazi Party.
Decent Americans were disgusted by Nazi Germany's antisemitic campaign, but in the United States, Jews faced a litany of onerous restrictions in employment, housing, university and country club admissions that rendered them second-class citizens on a practical basis.
The golden age of American Jewry dawned after World War II as  as succession of barriers fell under the impact of progressive social change and federal legislation. Universities gradually dropped numerus clauses policies that had limited Jewish student enrollment at institutions like Harvard and Princeton.
Jews were selected as presidents of corporations and universities. U.S. presidents appointed Jews as advisors and cabinet ministers and gave them senior positions in federal agencies. Jewish ambassadors were chosen to head up embassies. In 2000, Joseph Lieberman was chosen as Al Gore's running mate in the presidential election.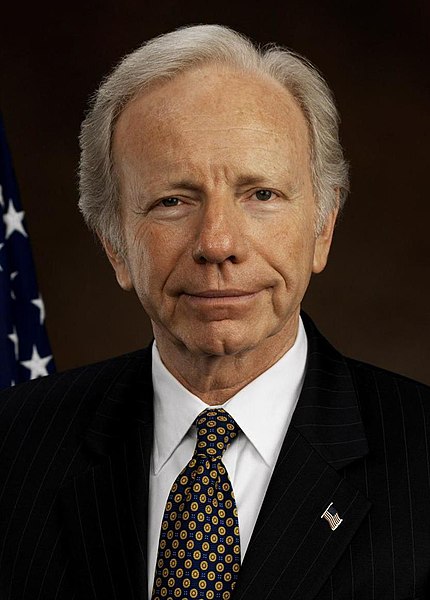 It seemed as if Jews had finally arrived and were on an equal footing with the Anglo-Saxon elite, despite the occasional jarring incident which underscored the persistence of antisemitism.
And in the wake of the 1967 Six Day War, the United States formed a strategic alliance with Israel that endures to this day.
With the appearance of Donald Trump as a serious presidential contender, the climate of tolerance could no longer be taken for granted. Trump issued certain statements that surprised and troubled Jews, his Jewish son-in-law Jared Kushner and his pro-Israel policy notwithstanding.
During the campaign, he claimed that his opponent, Hillary Clinton, and "international banks" were plotting the "destruction of U.S. sovereignty." His reference to banks was an antisemitic dog whistle, critics charged. In addition, Trump retweeted an image of a "corrupt" Clinton superimposed on a Star of David.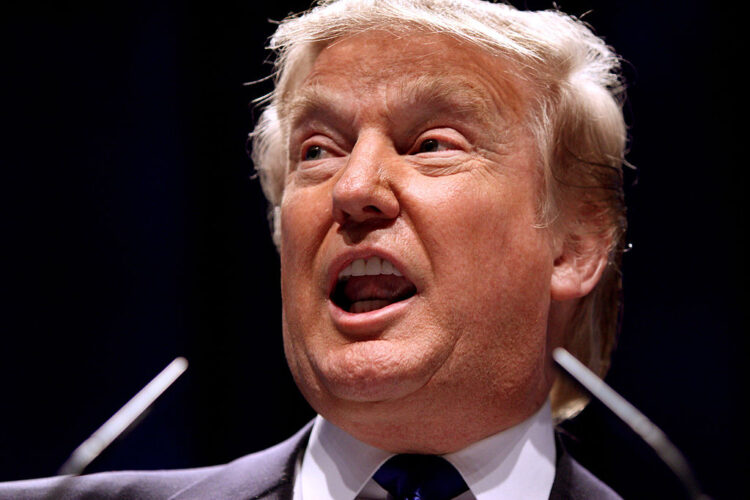 After the Charlottesville rally, Trump opined that "very fine people" could be found on both sides of the barricade, thereby implying that racists were not necessarily beyond the pale. He was slow to denounce homegrown fascists such as David Duke and the Proud Boys. He conflated American Jews with Israelis. And he castigated "disloyal Jews" who support the Democratic Party rather than his own Republican Party.
These comments did not go unnoticed by the alt-right. Duke and his associates in the antisemitic camp let it be known that they liked and appreciated Trump.
More recently, Trump invited Kanye West, the antisemitic African American rapper, for dinner at his home in Mar-A-Lago, Florida. West was accompanied by Nick Fuentes, a Holocaust denier. Trump, who claimed he was blindsided by Fuentes' appearance, refused to condemn either of his guests.
In all fairness, Trump does not appear to be an antisemite. But having been careless with his words and soft on extremists on the radical Right, he has emboldened racists.
Racism, and particularly antisemitism, have been the bane of American democracy since the founding of the republic in the last quarter of the eighteenth century. But as elsewhere, antisemitism in the United States runs in cycles, rising and falling on the basis of political and economic conditions, with a fairly small percentage of hardcore antisemites consistently spewing their filthy prejudices.
As for the future, the ADL tends to be pessimistic: "This report shows that antisemitic attitudes in the United States are widespread and likely increasing: 85 percent of Americans believe at least one anti-Jewish trope, as opposed to 61 percent in 2019. Furthermore, 20 percent of Americans believe six or more anti-Jewish tropes, substantially more than the 11 percent found in 2019.
"Unlike in years past, researchers found that young people seem to hold similar levels of belief in anti-Jewish tropes compared to older adults. This report also shows that anti-Israel sentiment, including anti-Israel sentiment rooted in antisemitic conspiracy theories, is held by broad swaths of the population. Analysis further revealed that while belief in traditional anti-Jewish tropes and anti-Israel sentiment are discrete, they overlap in substantial ways."
It seems clear that antisemites feel free to expound their noxious views in contemporary America. That being the case, American Jews should be vigilant and under no illusions.