A
fter a lengthy absence, I was back in Tel Aviv, the lively and sophisticated seaside city on the Mediterranean that is so synonymous with Israel. Jerusalem is Israel's spiritual and political capital, a flashpoint in the seemingly endless struggle between Zionism and Palestinian nationalism, but Tel Aviv is its temporal and secular heart and soul. From the vantage point of a window seat on an airplane coming in for a landing at Ben-Gurion Airport, the first gauzy sight of Tel Aviv was its sandy shoreline facing a vast body of sparkling water reflecting the rays of the sun. But as the aircraft dropped and lowered its wheels, flying through cotton candy clouds, Tel Aviv revealed itself with greater precision. What I saw from a height of about 5,000 feet was a high-intensity metropolis of low apartment buildings, clusters of skyscrapers gleaming in the bright sunshine of an early summer day, and a web of highways brimming with constant traffic.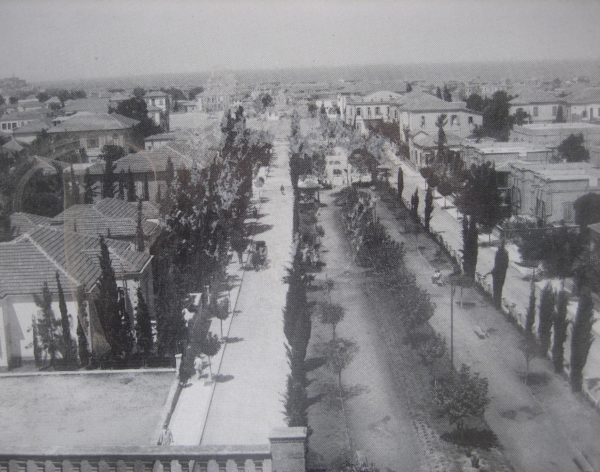 On the ground level, Tel Aviv was more appealing. Surprisingly green, with tree-lined streets and a wide assortment of parks and parkettes, Tel Aviv — founded in 1909 as the world's first all-Jewish city — is built on an intimate scale and is best seen by foot, bicycle or electric scooter. You can tour Tel Aviv by car, but traffic congestion and a scarcity of street parking almost always rules out this mode of transportation.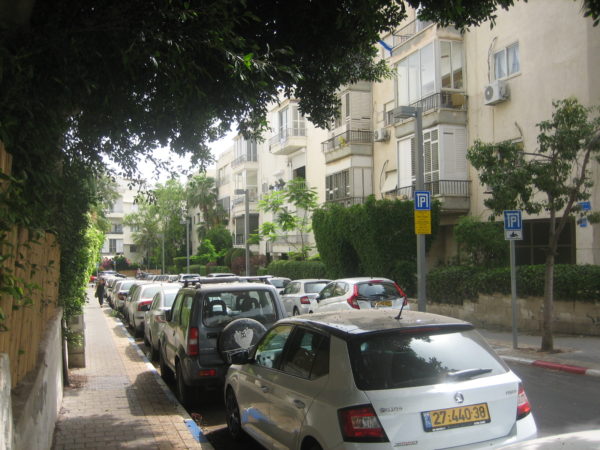 I rediscovered Tel Aviv, where I lived for nearly two years in the early 1970s, by way of extended walks to some of my favorite places. Here are my impressions.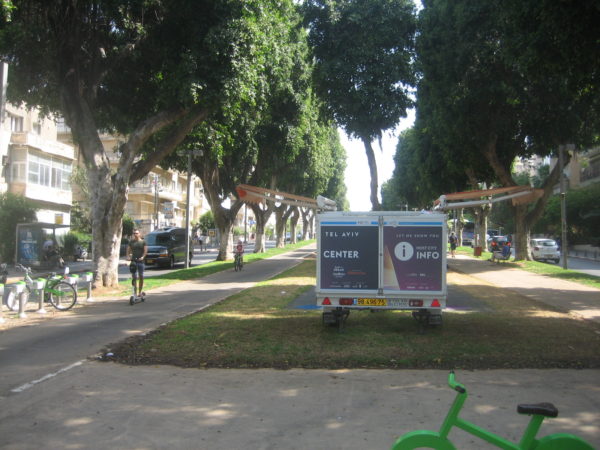 Being in the center of the city, near the Habimah theater and Ibn Gabirol Boulevard, I invariably found myself on Rothschild Boulevard, a short distance away. Rothschild cuts through a sedate, upscale neighborhood of gnarled old-growth trees, bougainvillea and largely refurbished residential and commercial buildings, hotels, cafes, food kiosks and even a yeshiva. In short, Rothschild adds a touch of class and grandeur to Tel Aviv, which can be ragged at the edges. A dedicated pedestrian space in the middle, with benches, grassy areas and a bicycle path, runs through Rothschild, making it ideal for people watching, reading and contemplation. Rothschild, which takes its name from the legendary European Jewish family, leads to two interesting streets — Sheinkin, which is awash with chic shops and cafes, and Allenby, which is named in honor of the British general who ousted the Ottoman Turks from Palestine during World War I. Once Tel Aviv's most resplendent street, Allenby today is rundown and seedy, a relatively pale imitation of its former self.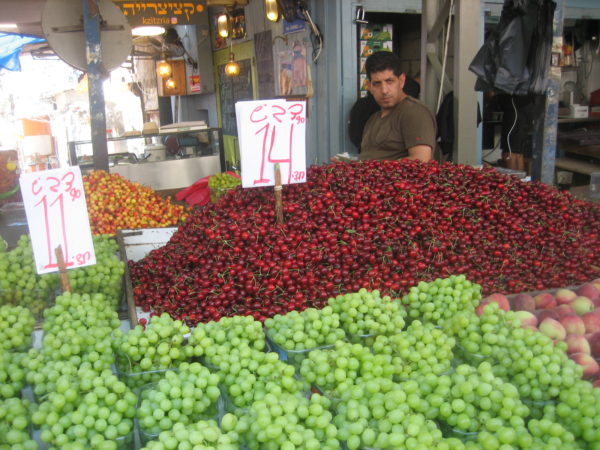 Allenby passes the Carmel Market, Tel Aviv's biggest outdoor market. Colorful and vibrant, it is packed with vendors selling fruits and vegetables, olives, condiments, spices, herbs, coffee, tea, beverages, baked goods, clothes, household items, souvenirs, meat and fish.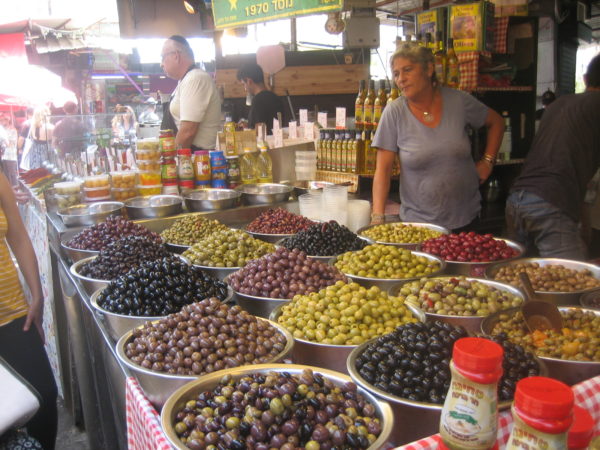 The Levinski Market, in the crumbling but increasingly gentrified Florentine district several kilometres away, exudes a special ambience as well. Considerably smaller than the Carmel Market, it specializes in herbs, spices and dried fruit. The indoor Sarona Market, one of Tel Aviv's newest attractions, is in a closed-off green space a few blocks from Ibn Gabirol, the main train station and the Ayalon expressway. Offering an immense and tantalizing variety of luxury foods and provisions, among other things, it sits on the sylvan site of a former German Templar colony whose quaint buildings have been reconstructed. The entire area, shaded by tall eucalyptus trees, is dotted with fairly expensive restaurants and boutiques.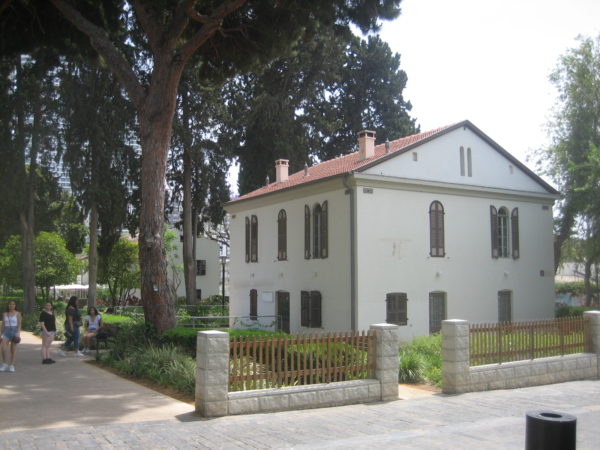 Tel Aviv's old port, in the affluent northern part of the city, has been creatively converted into a sprawling, first-rate entertainment and brand-name retail mecca. On even calm days, waves crash into the wooden boardwalk, splattering passersby with foamy brine.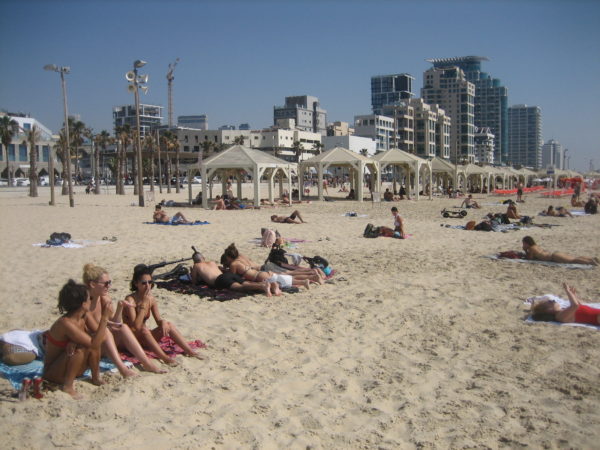 The beaches of Tel Aviv, from Bograshov to Gordon, are in close proximity to hotels and embassies. Bathers wade into the water to swim and catch the surf. Alternatively, they plant themselves on the sand, explore the shore, or play beach ping-pong. En route to the nearby Frishman beach, near the city's marina, I paused at a simple residential building where Israel's first prime minister, David Ben-Gurion, occasionally lived.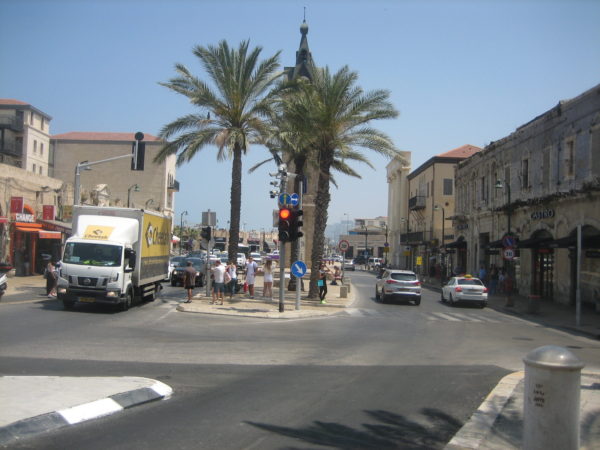 Herbert Samuel, the street that runs parallel to the beach, offers excellent views of the Mediterranean Sea. The adjacent Lahat Promenade, in Charles Clore Park, is perfect for strolling or cycling. It ends near the Ottoman clock tower in Jaffa, which was inhabited mainly by Palestinian Arabs before the birth of Israel in 1948 and still has a substantial Israeli Arab population.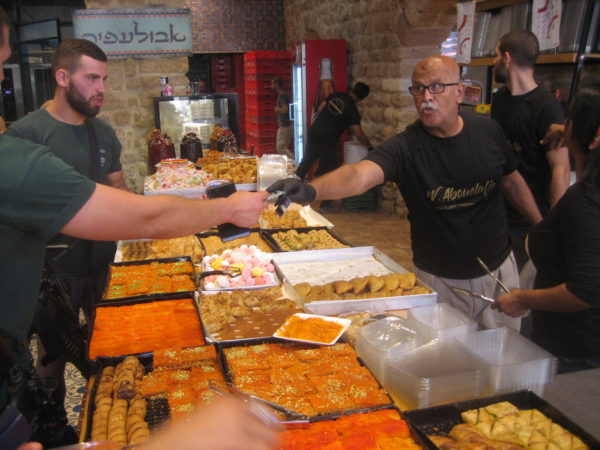 One of Jaffa's best-loved shops, the Abulafia Bakery on Yefet Street, has been owned by a Palestinian family since the last quarter of the 19th century. Abulafia is renowned for its freshly baked sesame rolls, pitas sprinkled with herbs, topped with eggs, or stuffed with meat and vegetable fillings, Arab-style pastries, cookies and Turkish delights. Jaffa's Flea Market, which is literally around the corner, has undergone considerable gentrification in the past decade, but its Oriental shopping arcades and antique furniture and clothing stores are still in business. New restaurants and cafes have popped up, and one of them, Abu Hassan, at the corner of Shiftei Yisrael and Jerusalem Boulevard, serves superb hummus.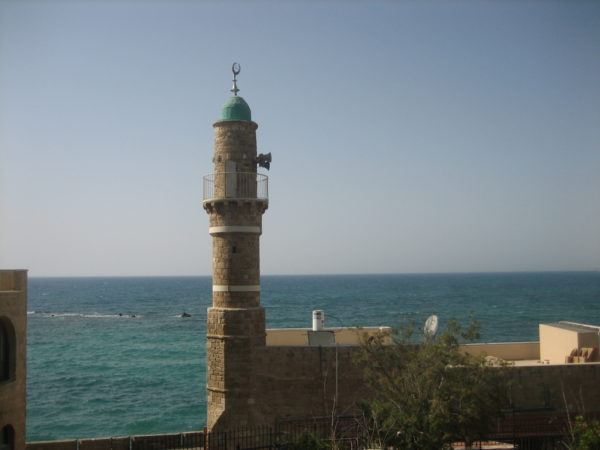 Old Jaffa, with its cobble-stone alleys, art galleries, jewelry stores and restaurants, is alluring. The park overlooking these tourist attractions affords visitors pleasant views of St. Peter Church, the minaret of a disused mosque, Jaffa's former port — which has been repurposed into a marina and restaurant district — and Tel Aviv's ever-expanding skyline.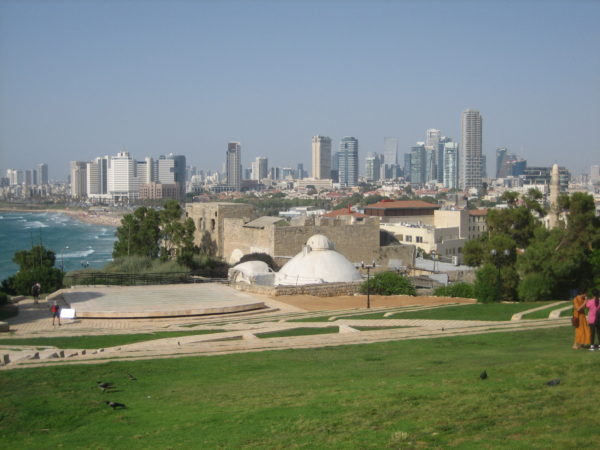 Neve Tzedek, the first Jewish neighborhood outside Jaffa, was once derelict, but is now a model of the benefits of intelligent gentrification, thanks to its renovated late 19th century and early 20th century buildings and smart boutiques, art galleries, cafes and restaurants.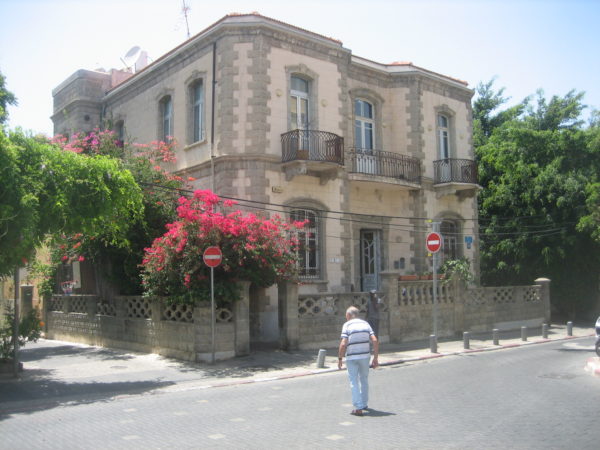 Dizengoff, one of Tel Aviv's most iconic streets, is filled with a dizzying array of pubs, restaurants, cafes and stores.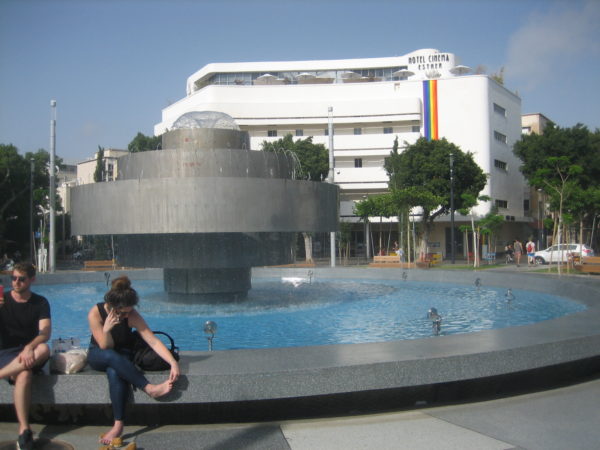 Dizengoff Circle's fountain, which can be admired from benches, is soothing on the nerves. Beautiful Bauhaus, or Art Deco, buildings are scattered throughout this upper middle-class neighborhood. Sleek, elegant and blindingly white, they were designed by German Jewish architects who fled Nazi Germany during the 1930s. Today, Tel Aviv has more Bauhaus structures per capita than any other city outside Germany.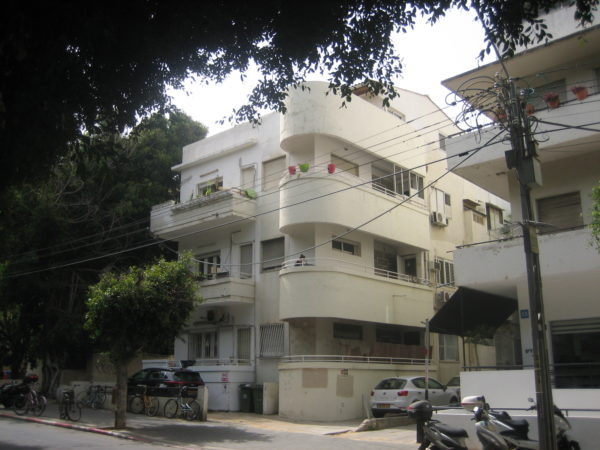 This impressionistic survey of Tel Aviv would be incomplete without a reference to the falafel, the fabled Israeli sandwich.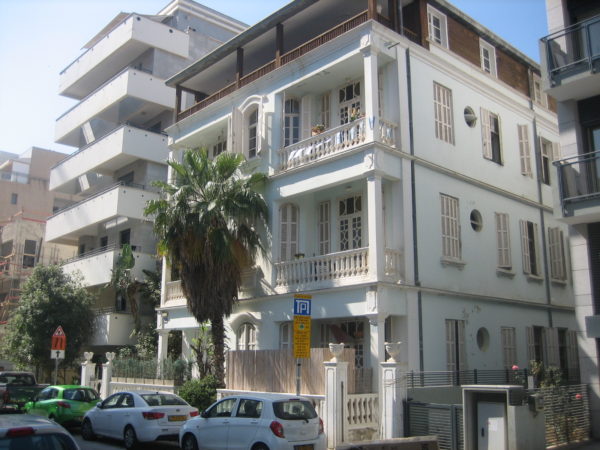 Fried brown balls made from ground chickpeas, herbs, spices and onions are stuffed into a pita, then slathered with vegetables and drizzled with tahini and hot sauce. The ultimate Middle Eastern fast food, the falafel is dispensed from kiosks and restaurants throughout the city. According to the mavens, the finest falafels are served up at Hakosem, an unpretentious restaurant off King George Street. My wife and I ordered two, and they were delicious, the juices blissfully running down the side of my mouth. It was an experience that sharpened my appreciation of Tel Aviv, which I already miss.