Exactly a year after World War II ended with Nazi Germany's unconditional surrender, a major Hollywood studio released Berlin Express, a a fairly competent thriller set in Frankfurt and Berlin.
Distributed by RKO Radio Pictures, and directed by Jacques Tourneur, it was the first movie filmed on location in postwar Berlin.
With only a year having passed since Allied aircraft last bombed both cities, Frankfurt and Berlin looked devastated, a bleak landscape of rubble that had yet to be scooped up and cleared. Years would elapse before they were rebuilt.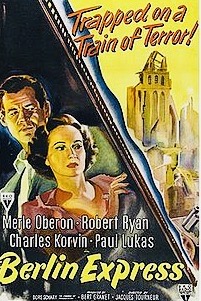 These graphic scenes underscored the fact that Adolf Hitler's "one thousand year reich" had been relentlessly bombed into oblivion, submission and abject surrender.
The film is a testament to the well-worn credo that aggression ultimately does not pay.
Starring a cast featuring Paul Lukas, Robert Ryan and Merle Oberon, and screened recently on the Turner Classic Movies channel, it revolves around Heinrich Bernhardt (Lukas), a mythical German statesman who dreams of a unified Germany after its division by the victors — the United States, Britain, France and the Soviet Union.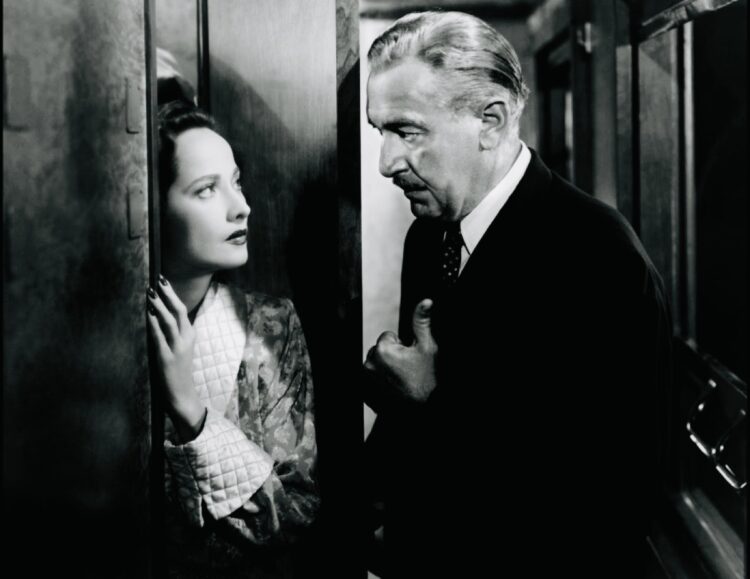 The Allies have commissioned Bernhardt to write a report on his proposal for German unification, and are now waiting for it.
Bernhardt calls for cooperation with the Allied powers, a position that antagonizes highly nationalistic Germans who have not quite come to terms with Germany's ignominious defeat.
The film unfolds as Bernhardt boards a train in Paris bound for Berlin. Joining him are, among others, his secretary, Lucienne (Oberon), and Robert Linley (Ryan), an American government official.
After the train pulls into Frankfurt, the camera pans on a city in utter ruins. A narrator in stentorian tones describes it as a "ghost town." He discloses that the I.G. Farben complex of buildings, which were untouched by war, have been commandeered by the U.S. occupation army as its headquarters.
The prevailing mood is conveyed in a few choice scenes. In the railway station, a German man lunges at a spent cigarette on the floor. Linley trades an American cigarette for an admission ticket into a nightclub. When a U.S. soldier wonders out loud when he will be sent back home, a shapely German dancer retorts, "That's what we want to know."
Clearly, the Allied occupation of Germany is grating on the nerves of Germans.
Amid the commotion, Bernhardt is kidnapped, and Linley is instructed to find him. He is being held by a subversive group whose leadership believes that Germany is still at war and that "there is no peace but our peace."
These Germans on the margins appear weak and ineffectual, and oddly enough, they are not explicitly identified as fascists mourning the loss of their beloved Nazi regime.
One of them, Holtzmann (Charles Korvin), attempts to assassinate Bernhardt after he's been found by Linley.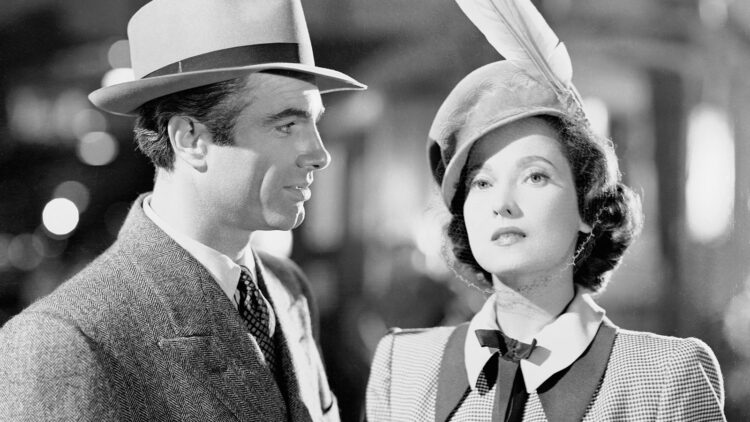 Berlin has been reduced to a vista of collapsed buildings. It is a "drab" and "colorless" metropolis. In an unsubtle editorial note, the narrator comments that the "punishment fits the crime." The meaning is clear. As the capital of a genocidal regime, Berlin deserves to have been pummelled.
Zooming in on famous landmarks, the camera offers views of the shuttered Adlon Hotel, the shattered Reichstag, and the splintered Brandenburg Gate.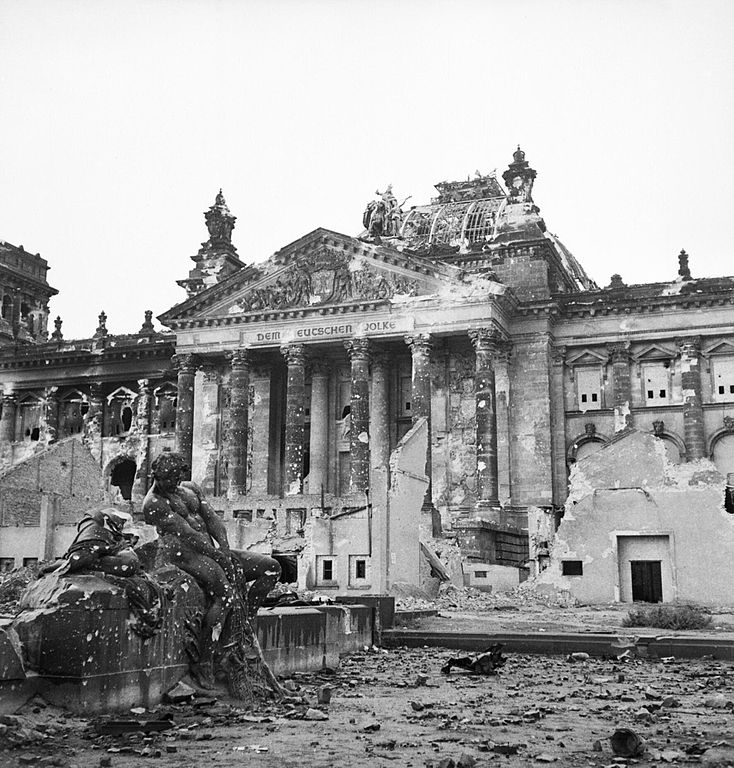 Berlin Express ends on an upbeat note as Bernhardt expresses optimism that a united Germany lies within reach. This, of course, did not materialize until 1990.
The film, a time capsule of sorts, often sounds like a documentary about postwar Germany. The production values are up to scratch and the actors turn in credible performances, but the script sometimes tends to be muddled and confusing. Still, it is one of those films that speaks to the temper of the times.