Laced with a maze of canals, the French city of Colmar might be mistaken for Venice. Yet Colmar is unmistakably Gallic, although many of its historic buildings are inspired by Germanic architecture.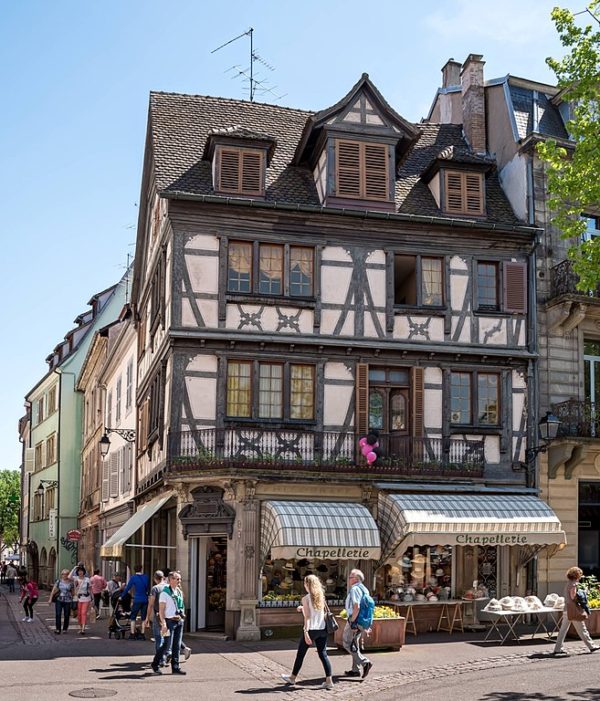 Esthetically impressive, old Colmar is a living museum of exquisite half-timbered medieval and early Renaissance houses hugging narrow cobblestone byways. The third largest town in Alsace after Strasbourg and Mulhouse, Colmar has been fastidious in preserving its splendid architectural heritage.
One building that inspires awe is the flower-bedecked Maison Pfister at 11 rue des Marchands. With its gingerbread gables, turrets and balconies, it's a sight to behold. On the ground floor is a pleasant wine shop carrying a wide variety of Alsatian wines. In Colmar, a town of 80,000 that lies at the end of the fabled Wine Route, wine is indeed important.
Further on, at the corner of rue des Marchands rue Grand, you'll notice a brass Star of David hanging from yet another half-timbered building. It has no connection to Colmar's small Jewish community. In fact, it's a medieval Alsatian brewer's symbol.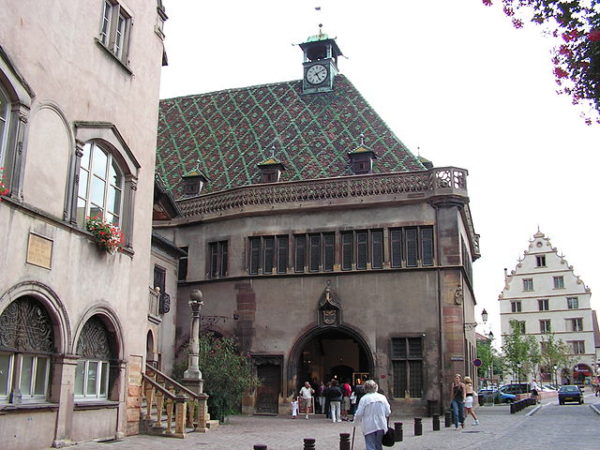 Heads House, a little further away, invites closer observation — not only because of its distinctive windows but because of the 106 miniature heads on its facade. Dating back to the early 17th century, it may be the most beguiling building in Colmar.
Adolf House, one of Colmar's oldest structures, is a masterpiece of Gothic design. Hard by it is Saint Martin Collegiate Church, a stately example of ecclesiastical architecture. Its exterior inscriptions, in Hebrew, Greek, Latin and old German, commemorate a 16th century plague that almost wiped out Colmar.
Within easy walking distance of Saint Martin are several quaint streets ideal for leisurely strolls. The prettiest by far is rue Saint Martin.
Auguste Bartholdi, who sculpted the Statue of Liberty in New York City, was born in Colmar. His studio has been converted into a cosy museum containing preliminary drawings of this famous landmark, photographs of him, ornate family furniture and sculptures of lions, noblemen and Greek mythological figures.
Colmar's Fisherman's Quarter, which stretches along the Lauch River, was once a haunt of fishermen. The original inhabitants left this picturesque area after the salmon stocks disappeared. The most striking building around here, the former customs house, serves as both an indoor parking lot and a weekly fruit and vegetable market.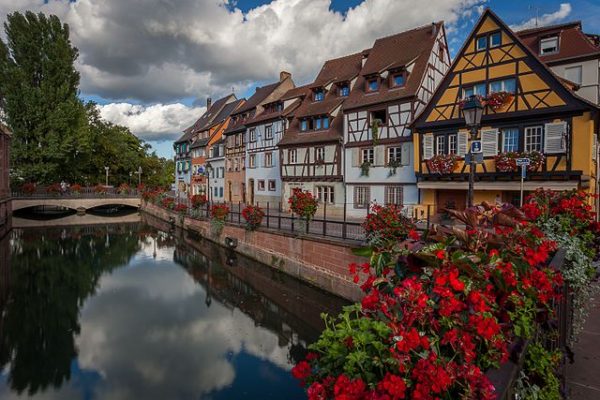 Petite Venice is probably Colmar's most charming and photographed district.
Bissected by narrow canals, and dominated by graceful half-timbered homes adorned with blazing flowers during the warm months, Petite Venice is surely one of the highlights of a visit to Colmar.
Colmar's major attraction, the Musee d'Unterlinden, is the second most visited museum in France. Housed in a 13th century Dominican convent that was converted into a cavalry barracks, it's a treasure trove of Alsatian art and history.
Like the rest of Colmar, it will not disappoint a visitor.