The tiny Persian Gulf state of Qatar, with just over 300,000 citizens, has been described as punching above its weight, and has sought to parlay the financial muscle it derives from its enormous oil and natural gas reserves into a diplomatic status otherwise undeserved by its size.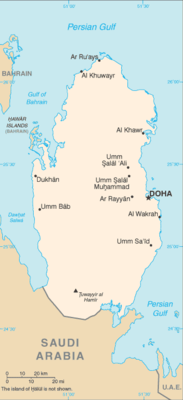 To carry that metaphor a little further, is it possible that Qatar has gone too far, and has now become collateral damage in the escalating and complex conflicts between Iran,Turkey, Egypt and Saudi Arabia?
Unlike neighboring Bahrain, for example, which largely toes the Saudi line, Qatar has diverged from other members in the Gulf Cooperation Council (GCC), a bloc of six Arab monarchies, and used its vast coffers to project its own influence far and wide.
Citing Qatar's support of "terrorists," three of the emirate's partners in the GCC, Bahrain, Saudi Arabia, and the United Arab Emirates, broke off diplomatic relations on June 5, as did Egypt, Yemen and the Maldives.
They have imposed a land and air blockade that has left the small nation with only a single access route for essential supplies. This has affected travel and food imports to the country.
On June 22, they issued a 13-point list of demands as a prerequisite to lifting the sanctions, including the shutdown of the news network Al Jazeera, which they accuse of being a platform for extremists and an agent of interference in their affairs. They also demanded the closure of a Turkish military base. Qatar rejected all of the demands.
The issue revolves around alleged Qatari support for the Muslim Brotherhood and its Palestinian branch in the Gaza Strip, Hamas. Qatar has also been among the most active backers of Islamist fighters in Syria and Libya. Finally, it is also seen as being too friendly with Iran.

The direct cause of the current diplomatic furor, cited by the Saudis and their allies, is a tweet, allegedly sent by Sheikh Tamim bin Hamad al-Thani, the current emir, calling for a better relationship with Iran. The Qataris called it a hoax.
Even if the Qatari denial is true, many experts see the blockade as an attempt by Riyadh to rein in Qatar's increasingly independent foreign policy.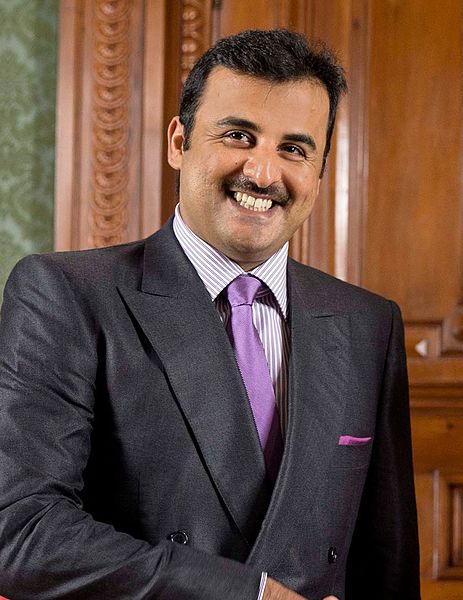 Qatar has been using its resources to undermine the stability of moderate forces in the Arab world, glorify Hamas, and justify acts of violence and subversion.
Since the beginning of the Arab Spring in late 2010, it has backed antigovernment movements, both secular and Islamist, with Al Jazeera airtime, diplomatic support, money, and sometimes weapons, hoping to install friendly new governments. When Islamists showed the most promise, Qatar threw its support behind them. They were ecstatic when Mohamed Morsi was elected president of Egypt in 2012  — something the man who overthrew him, Abdel Fattah al-Sisi, has not forgotten.
To Saudi Arabia, on the other hand, the uprisings imperiled both the regional order and, potentially, its own rule; populist Islamist movements have long challenged it at home.
Qatar's ambassador to Hamas-controlled Gaza, Mohammed al-Emadi, pledged continued support to the coastal enclave on his first visit since the start of the Gulf crisis early last month. "Despite the crisis in Qatar, we will continue to support you," he promised Gazans on June 9. "We will open a new Qatari project and continue the projects which are already under way."
Over the past five years, Qatar has already pledged $1.4 billion worth of reconstruction money, which has been allocated to hospitals, housing units and the upgrading of roads.
Qatar's Foreign Minister Sheikh Mohammed bin Abdulrahman al-Thani maintains that Hamas is a legitimate resistance movement. "We do not support Hamas, we support the Palestinian people," he insisted during an interview June 10. But the country has hosted Khaled Mashal, the leader of Hamas, in Doha since 2012.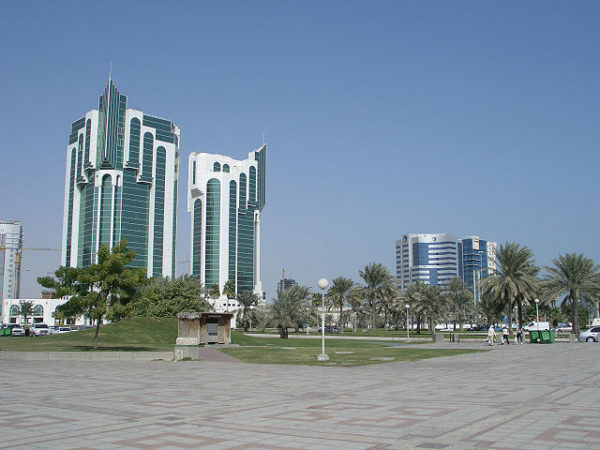 Saudi Arabia's Foreign Minister Adel bin Ahmed al-Jubeir three days earlier had insisted that Qatar end its support for Hamas and the Muslim Brotherhood before ties with other Gulf Arab states could be restored.
Jubeir added that Qatar was undermining the Palestinian Authority and Egypt in its support of Hamas and the Muslim Brotherhood. "Qatar has to stop these policies so that it can contribute to stability in the Middle East," he said.
Qatar has also maintained cordial relations with its Iranian neighbor. It values these ties with Tehran, partly because the two countries share a giant offshore gas field in the Persian Gulf.
The Saudis now view Iran as an existential threat and have stated that they want to block Iran before it can gain yet more strength in the Middle East.
Meanwhile Turkey, which has backed the Muslim Brotherhood, has entered the fray, President Tayyip Erdogan calling the targeting of its ally Qatar "inhuman and against Islamic values."
Qatar's Defense Minister Khalid bin Mohammed al-Attiyah travelled to Ankara as Turkish troops started to arrive at their base in Qatar. Its parliament approved a measure allowing Turkey to deploy up to 3,000 troops in Qatar, and Turkish tanks were recently seen rolling through the Qatari capita of Doha.
On July 10, U.S. Secretary of State Rex Tillerson arrived in the region at the start of a four-day visit to Kuwait, Qatar and Saudi Arabia to help seek a resolution to the ongoing Gulf crisis. Kuwait, also a GCC member, has been trying to mediate in the dispute.
The State Department noted that Tillerson has forged extensive ties in the Gulf as the CEO of an oil giant.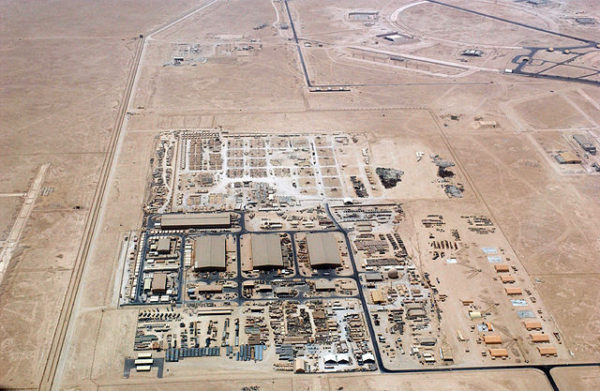 Washington definitely has an interest in seeing this issue resolved, because more than 11,000 American and coalition forces are stationed at the Al Udeid Air Base in Qatar. It is the largest U.S. military facility in the Middle East, from which U.S.-led coalition aircraft stage sorties against the Islamic State in Syria and Iraq.
The United States worries the crisis could affect its military and counter-terrorism operations and increase the regional influence of Tehran, which has been supporting Qatar by allowing it to use air and sea links through its territory.
Henry Srebrnik is a professor of political science at the University of Prince Edward Island.