It would appear that Iran is cynically using the coronavirus crisis to exert pressure on its arch foe, the United States, to suspend or cancel the crippling trade sanctions that have all but throttled its oil-based economy.
Iran, the leading Shi'a power in the Middle East, has been devastated by the pandemic, having recorded 87,000 confirmed cases and 5,500 deaths. Iran's Sunni neighbor, Turkey, has reported 102,000 cases and 2,500 fatalities. Iran's chief adversary, Israel, has had 15,000 cases, with 192 deaths.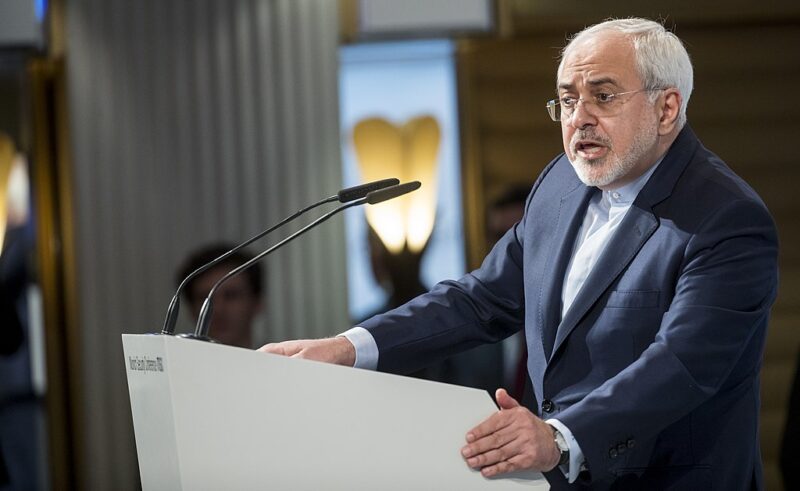 Iranian government officials from Foreign Minister Mohammed Javad Zarif on down have accused the United States of inflicting "medical terror" on its population, claiming that Iran suffers from a severe shortage of hospital equipment due to U.S. sanctions. "We have always said that sanctions are unjust," said Zarif in a recent video. "But the coronavirus revealed this injustice to the world."
Washington, which has been at odds with Tehran since the 1979 Islamic revolution, reimposed sanctions on the Iranian regime nearly two years ago following its withdrawal from the 2015 Iran nuclear agreement, which was also signed by Russia, China, Britain, France and Germany.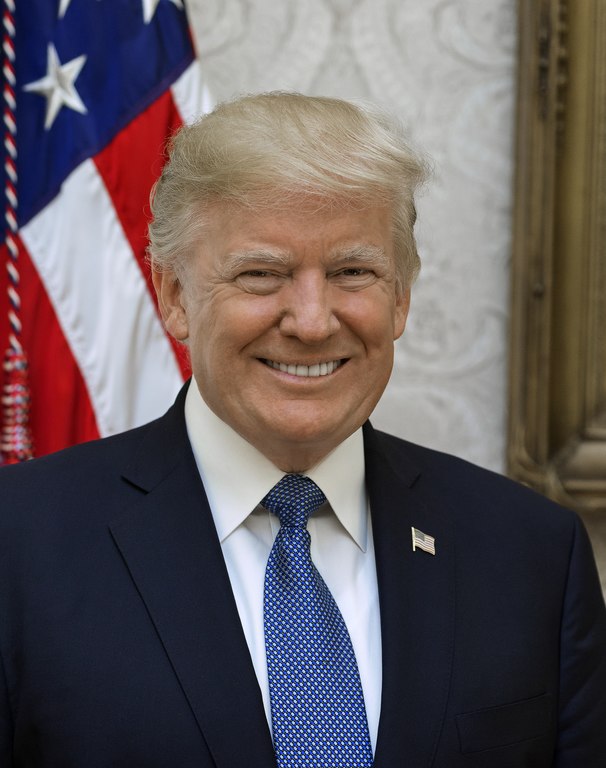 President Donald Trump blasted the accord, saying its deficiencies allow Iran to destabilize the region, threaten Israel with destruction and test long-range missiles. Trump called for its complete revision, but Iran rejected his demand.
Last month, as the pandemic continued to ravage Iran, the Trump administration delivered a dual message to the Iranian government. It imposed a fresh round of sanctions in accordance with its campaign of "maximum pressure" against Iran, while offering humanitarian assistance to help combat the deadly virus.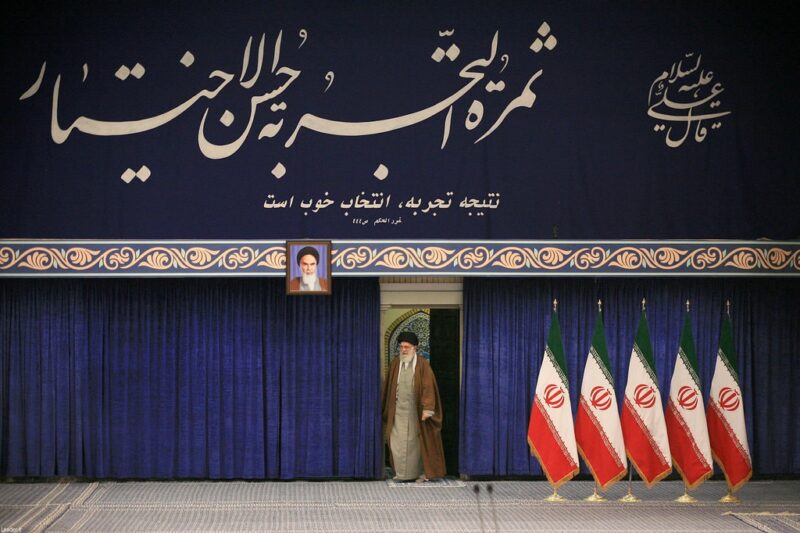 Iran's supreme leader, Ayatollah Ali Khamenei, steadfastly  rebuffed the overture, claiming the virus was "created by America," asserting that U.S. sanctions have hampered efforts to curb the outbreak, and urging the United Nations to lean on the United States to lift the sanctions, which have targeted oil sales, the lifeblood of Iran's economy.
In line with Khamenei's rejection, Foreign Ministry spokesman Abbas Mousavi declared, "Iran has never asked and will not ask America to help Iran, but America should lift all its illegal unilateral sanctions on Iran."
Tehran's plea for a lifting of sanctions, at least for the duration of the crisis, is part and parcel of a strategy to leverage the crisis so that the United States will relax its "maximum pressure" against Iran.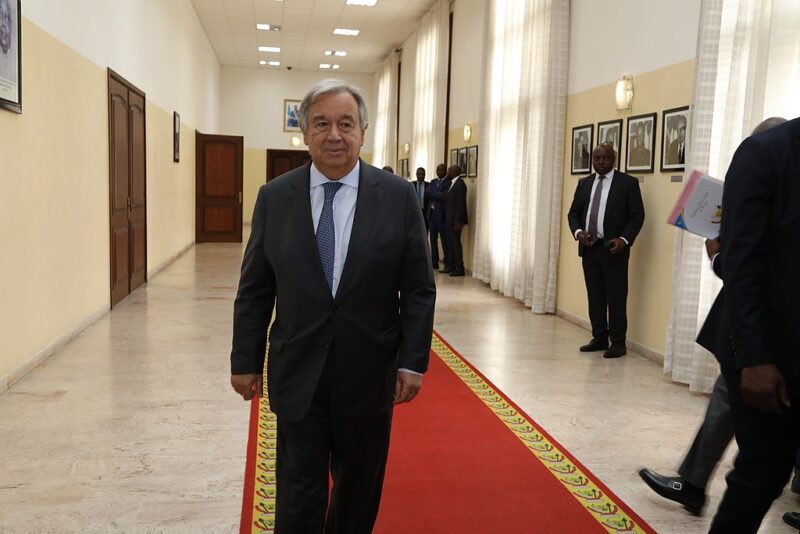 Iran's campaign has won support from two major powers, Russia and China, the European Union, United Nations Secretary Antonio Guterres, nearly three dozen members of the U.S. Congress and human rights groups. "U.S. sanctions are stopping medical equipment from being sent to Iran," U.S. Democratic Senator Chris Murphy wrote in a tweet recently. "As a result, innocent people are dying."
American Secretary of State Mike Pompeo contends that Iran's "concerted effort" to rid itself of sanctions is not about the virus itself but about its leaders' desire to enrich themselves and slough off responsibility for their "grossly incompetent" management of the crisis.
The outbreak started in the city of Qom in the third week of February, but the Iranian regime did not adopt measures that could have slowed its spread. Shrines in Qom were kept open until the middle of March. And in Tehran, the capital, businesses and restaurants were not ordered to close. Social distancing was not observed, parliamentary elections took place as scheduled at the urging of Khamenei, and flights between Tehran and Beijing were not cancelled.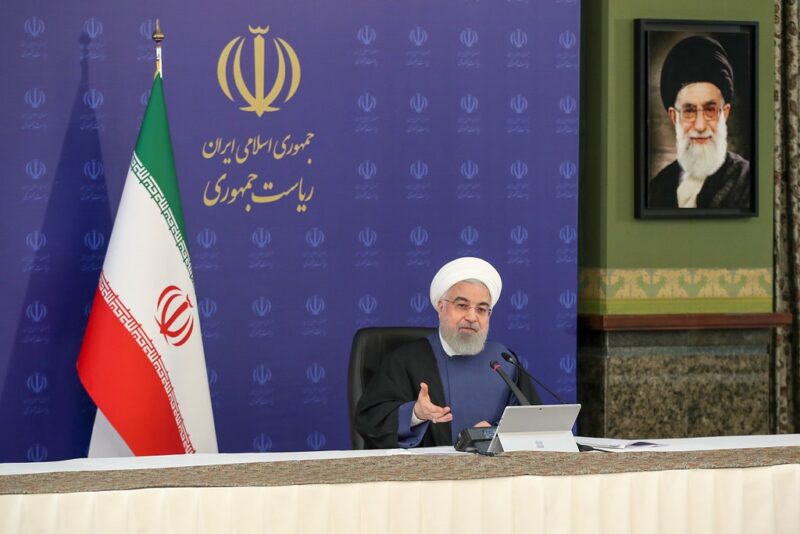 Iranian President Hassan Rouhani does not appear to have taken the outbreak totally seriously, saying the health of the economy had to be taken into consideration as well. As he put it on March 29, "Health is a principle for us, but the production and security of society is also a principle for us."
And in keeping with its blinkered policy of refusing aid from abroad, Iran revoked permission to Doctors Without Borders to build a 50-bed hospital in the city of Isfahan to treat coronavirus patients.
In a fact sheet distributed to the media earlier this month, the U.S. State Department claims that "Iran's "slick campaign to obtain sanctions relief is not intended for the … health of the Iranian people, but to raise funds for its terror operations."
Washington contends that Iran has spent some $16 billion since 2012 to fund regional proxies like Hezbollah and Hamas, while healthcare services have been woefully underfunded.
"U.S. sanctions have not prevented aid from getting to Iran," the State Department says. "The United States maintains broad authorizations that allow for the sale of food, agricultural commodities, medicines and medical devices by U.S. persons or from the United States to Iran."
The fact remains, however, that U.S. secondary sanctions on financial institutions and companies that engage in trade with Iran have made it virtually impossible for Iran to purchase such equipment as ventilators.
As Iran copes with this crisis, U.S.-Iran tensions have flared up again.
On April 1, Trump warned he might strike Iran if its proxy forces continue to attack American troops stationed in Iraq. Since the U.S. assassination of Iranian general Qassem Soleimani on January 3, Iran and its Iraqi proxies, notably the Popular Mobilization Forces, have bombarded American bases in Iraq, killing two soldiers and wounding many more.
On April 22, Trump announced he had ordered the U.S. navy to sink Iranian gunboats harassing American ships in the Persian Gulf.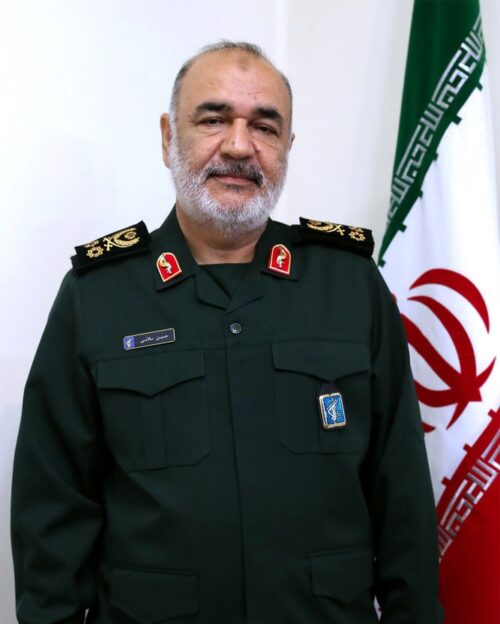 In response to Trump's warning, the commander of Iran's Revolutionary Guard Corps, Major General Hossein Salami, said that Iran would destroy American warships should they threaten Iranian vessels. "I have ordered our naval forces to destroy any American terrorist force in the Persian Gulf that threatens the security of Iran's military or non-military ships," he said. "Security of the Persian Gulf is part of Iran's strategic priorities."
Trump's latest announcement coincided with news that Iran had successfully put into orbit its first military satellite, a development that Pompeo denounced as a violation of a United Nations Security Council resolution.
The launch of a satellite into outer space by Iran is a milestone. It means that the coronavirus pandemic will not deter its leadership from strengthening Iran's military capabilities, which have grown incrementally in the past few decades.