Iran is having a very bad year. Call it Iran's annus horribilis.
Three days into 2020, a U.S. drone strike killed General Qassem Soleimani, the commander of the Revolutionary Guards Corps and one of the most charismatic and revered figures in the country. Soleimani was in charge of forging alliances with regional countries such as Syria and Lebanon and Shi'a militias hostile to Israel and Western interests in the Middle East. His death was a bitter blow to Iran's capacity to project power, influence and destruction in the region.
A few days later, Iran accidentally shot down a Ukrainian airliner en route from Tehran to Kiev, killing all 176 passengers on board. At first, Iran denied its complicity in the downing of the aircraft, which was mistaken for an American plane or missile. Having admitted its responsibility for this tragic error, Iran is now on the hook for possibly hundreds of millions of dollars in reparation payments to victims and their families at a moment when its economy is being battered by U.S. sanctions.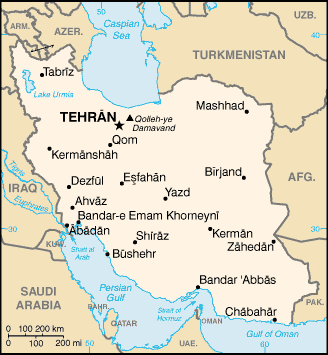 Still reeling from these catastrophes, Iran is now dealing with the fallout of the coronavirus pandemic, which may be its worst ever public health crisis.
The virus has killed more people in Iran than any other country outside Italy and China, where it began last December. Indeed, Iran accounts for roughly nine out of 10 cases in the Middle East. As of March 21, some 20,000 Iranians had been infected and 1,556 had died. The actual figures may be much higher, with state television having warned that it may kill "millions" of Iranians in a population of 80 million.
It has struck Iran's political elite, too, having killed a few members of parliament and an adviser to Iran's supreme leader, Ayatollah Ali Khamenei.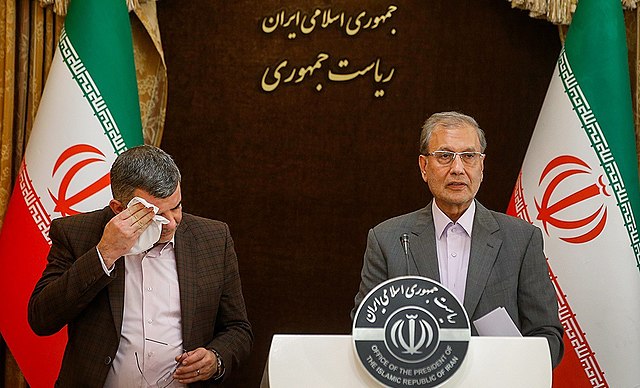 Dozens of officials have been infected, including Iraj Harichi, a Ministry of Health senior official responsible for responding to the outbreak. Appearing before TV cameras several weeks ago, he coughed and perspired profusely as he confidently claimed that the virus posed no danger to Iran. "Quarantines belong to the Stone Age," he said. The following day, he was placed under quarantine in his home. He has since recovered.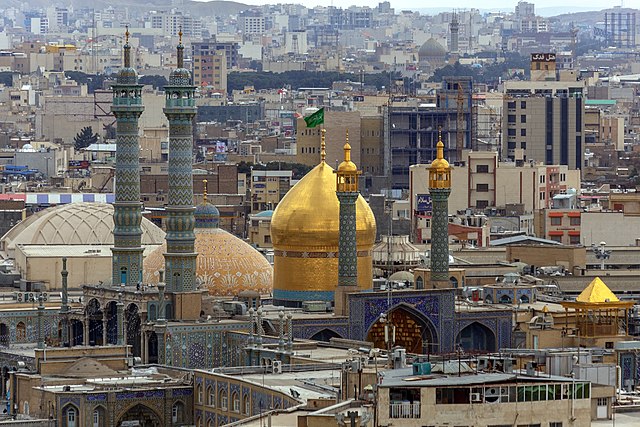 The first coronavirus cases in Iran were announced on February 19 in the city of Qom. One hundred and twenty five kilometers southwest of Tehran, Qom is the site of major Shi'a seminaries that draw students from China and along the route of a high-speed rail line a Chinese company is in the process of building. According to reports, an Iranian businessman may have brought the respiratory illness from China, one of Iran's closest trade partners.

The virus began spreading around Iran as its leaders celebrated the 41st anniversary of the Islamic revolution, during which mass demonstrations were held across the nation. With parliamentary elections also taking place around this time, the regime encouraged a big turnout, inadvertently causing scores of people to fall ill.
From an economic perspective, it has hit Iran at the worst possible time.
The Iranian regime is feeling the effects of punitive sanctions imposed by U.S. President Donald Trump in May 2018 after his decision to withdraw from the landmark Iran nuclear agreement, which was also signed by Russia, China, Britain, France and Germany.
The sanctions, applauded by Iran's arch enemy, Israel, have cut deeply into its foreign exchange reserves and thereby constrained its ability to respond effectively to the pandemic. Iran has one of the finest health care systems in the Middle East, but by all accounts its initial response was characterized by mismanagement, corruption and confusion.
Petroleum prices, meanwhile, have fallen by 25 percent to $35 per barrel, a disastrous turn of events for a country so utterly dependent on oil exports. The United States' campaign of "maximum pressure" on Iran had already hampered its ability to export oil.
The COVID-19 outbreak has most affected restaurants and cafes, shops selling dried fruit and nuts, travel agencies, hotels, transportation companies, airlines, textile firms, leather manufacturers, sports clubs, entertainment centers, and event organizers.
Last week, in a reflection of the immense pressures the virus is exerting on its overly strained medical services, Iran requested a $5 billion loan from the International Monetary Fund. It marked the first time in its 41 year history that the Islamic Republic had made such a request.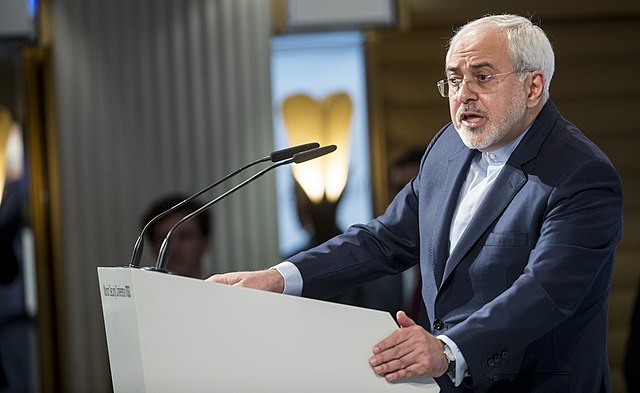 Iranian Foreign Minister Mohammed Javad Zarif has blamed "unlawful U.S. sanctions" for impairing Iran's capacity to fight the virus, and has called upon the international community to "disregard" them.
Last year, Human Rights Watch issued a warning that U.S. sanctions had "drastically constrained the ability of the country to finance humanitarian imports, including medicines, causing serious hardships for ordinary Iranians and threatening their right to health."
The Trump administration has offered assistance to Iran, but the Iranian government has rejected the overture. On March 18, Washington imposed fresh sanctions on Iran, sanctioning nine entities based in South Africa, Hong Kong, and China, as well as three Iranian individuals "who have engaged in activity that could enable the Iranian regime's violent behavior," Secretary of State Mike Pompeo said.
Iran may well cope with this calamity better than some countries because it is accustomed to coping with adversity. Iran fought an eight-year war with Iraq in the 1980s, yet managed to rebuild itself. The coronavirus crisis will cause the deaths of many Iranians and inflict heavy damage on Iran's economy, but Iran is resilient and will eventually weather the storm darkening its sky today.