A potential breakthrough in Israel's relations with the Arab world degenerated into a diplomatic fiasco after Israeli Foreign Minister Eli Cohen rashly disclosed he had secretly conferred with his Libyan counterpart, Najila el-Mangoush, in Rome on August 26 in a meeting hosted by the Italian foreign minister.
In the wake of his impromptu announcement, which apparently had not been coordinated with the Libyan government, protests erupted in western Libya.
Mangoush, fearing for her life, fled to Turkey following her abrupt dismissal from her position.
Cohen's disclosure was highly unusual. In the past, Israeli ministers usually went to great lengths to keep their clandestine encounters with Arab leaders under the radar.
Cohen's inexperience in diplomacy may account for his behavior, which Israeli opposition leader Yair Lapid denounced as "amateurish, irresponsible and a grave failure of judgment."
What seems certain in the aftermath of this diplomatic debacle is that Israel recklessly squandered an opportunity to exponentially expand its relationship with the Arab world.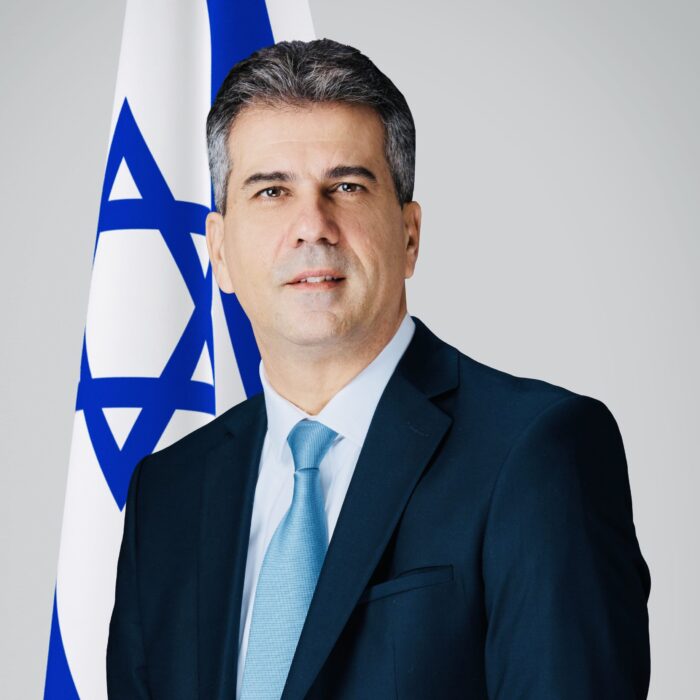 Embarrassed by Cohen's indiscretion, the Libyan government claimed that his meeting with Mangoush had been "informal and unplanned," a chance encounter that signified nothing and did not detract in the least from Libya's full-throated endorsement of the Palestinian cause.
In a further blow to Israel, the Libyan Foreign Ministry reiterated Libya's "complete and absolute rejection of normalization with the Zionist entity."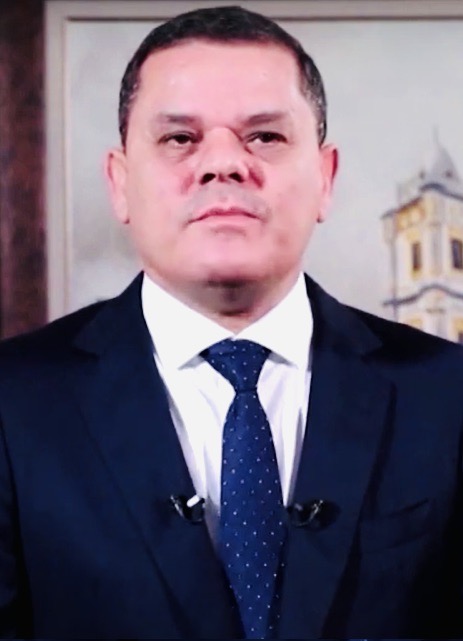 To make amends, Libyan Prime Minister Abdul Hamid Dbeibah, the head of the United Nations-supported government in western Libya, visited the Palestinian embassy in Tripoli to underscore Libya's unwavering support of the Palestinians.
On August 31, Dbeibah issued an unequivocal statement: "We affirm our rejection of any form of normalization. Long live Libya, long live Palestine, and long live the Palestinian cause in all of our hearts." And in a barbed reference to Mangoush, he said, "Unfortunately there was an individual in the government who acted independently."
The uproar caused by Cohen's meeting with Mangoush highlighted the persistence of profound anti-Israel sentiment in Libya.
An oil-rich nation of seven million inhabitants and a former Italian colony, Libya has been divided into rival western and eastern entities jostling for control since a Western-backed uprising in 2011 led to the fall and death of its longtime dictator, Muammar Gadhafi.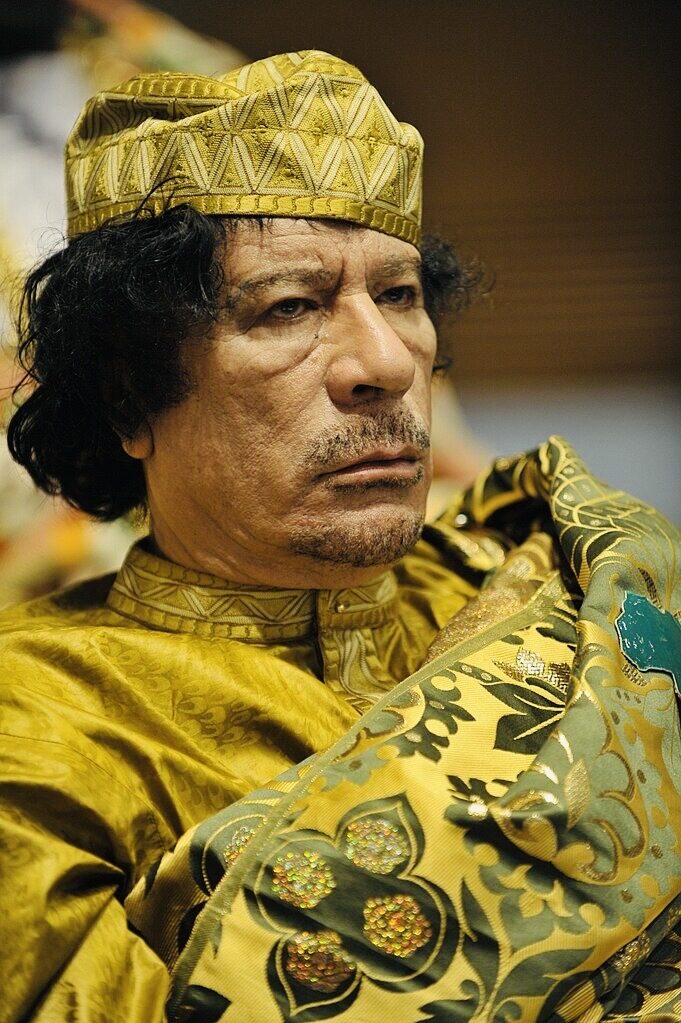 During his 40-year tenure as Libya's strongman, Gadhafi was a staunch supporter of a one-state solution to resolve Israel's conflict with the Palestinians.
Libya's antipathy toward Israel, however, predates the Gadhafi era.
After Israel's declaration of statehood in 1948, pogroms broke out in Libyan cities, leading to an outflow of Jews from the country. Libya, in 1957, passed a law prohibiting normal relations with Israel. Antisemitic riots erupted again following Israel's victory in the Six Day War, forcing the last remaining Libyan Jews to flee.
Libya's disavowal of the Cohen-Mangoush meeting signified the limits of Israel's attempts to normalize relations with Libya in particular and with Arab regimes in general.
According to Arab Barometer, an Arab research network, only seven percent of Libyans endorse efforts by Arab countries to establish normal diplomatic relations with Israel. This is hardly surprising, given the anti-Israel brainwashing to which Libyans have been subjected.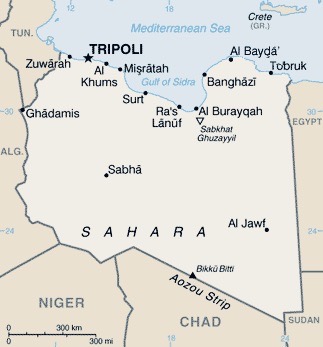 Israel, having normalized relations with the United Arab Emirates, Bahrain, Morocco and Sudan in 2020 within the framework of the U.S.-sponsored Abraham Accords, seeks to expand its parameters.
With the active assistance of the United States, Israel currently hopes to establish relations with Saudi Arabia, the seat of Islam and a major power in the Arab world. But the Saudi conditions for normalization are daunting, and it is doubtful whether the Israeli government, the most nationalistic and right-wing since statehood, can fulfill them.
Israel formed relations with Egypt and Jordan in 1979 and 1994 respectively, but even after all these years hostility to Israel remains undimmed among their elites and on the grassroots level. To most Egyptians and Jordanians, Israel is still a pariah state, an illegitimate entity that uprooted the Palestinians from their land and homes.
Arab rejection of Israel is largely fanned by the unresolved Palestinian problem and Israel's occupation of the West Bank, which is home to 2.5 million Palestinians and 500,000 Jewish settlers As long as these issues fester, Arab regimes will be reluctant to normalize relations with Israel.
With this in mind, Tunisian President Kais Saied let it be known on August 30 that Tunisia will refrain from forging ties with Israel unless the Palestinians achieve statehood in "all of Palestine" and the Palestinian refugee issue is settled.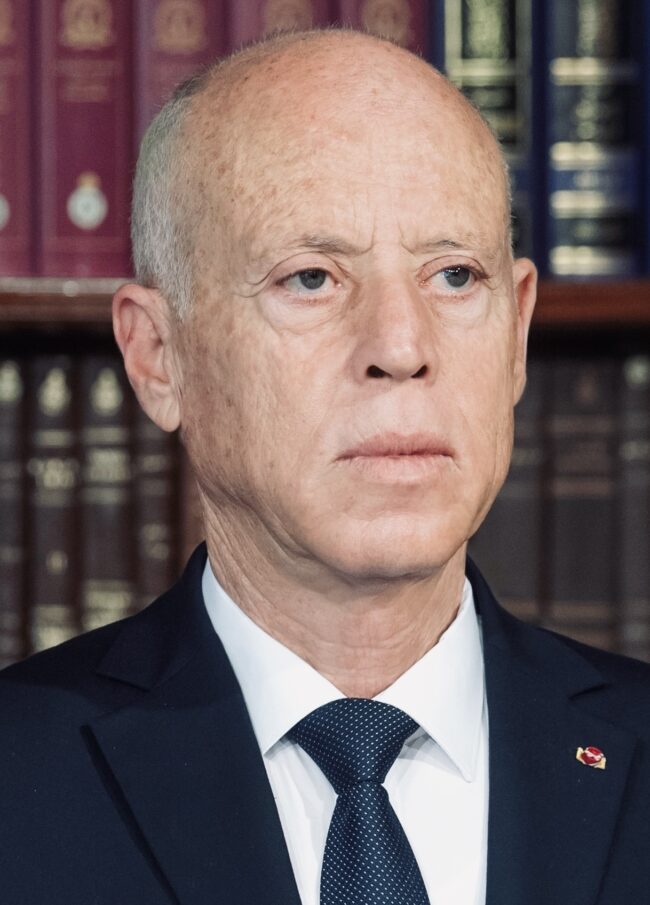 The Negev Forum, which was established by Israel in 2022 with the intention of advancing cooperation with Arab states in a variety of fields, is also sensitive to the ebb and flow of regional politics. As a result, the second ministerial gathering of the Negev Forum, which had been due to take place earlier this summer, has been placed on hold by its host, Morocco.
Israel's failure to advance ties with Libya may be rooted in the fact that Cohen publicized his meeting with Mangoush, "the first step of ties between Israel and Libya," without her knowledge or approval.
Their meeting had been long planned, spurring speculation that Libyan Prime Minister Abdul Hamid Dbeibah had authorized it with the encouragement of the United States. Observers believe that Dbeibah sought ties with Israel to gain legitimacy in the international community. Last January 2022, he reportedly met the director of the Mossad, David Barnea, in Jordan to discuss normalization and security cooperation. Dbeibah's office denied the reports.
In the autumn of 2021, the Israeli newspaper Haaretz reported that Saddam Hifter, the son of eastern Libyan ruler Khalifa Hifter, arrived at Ben Gurion airport in a private jet to discuss the prospect of Libyan relations with Israel in exchange for its military assistance.
It seems clear that some Libyan politicians have a vested interest in establishing ties with Israel. But after Cohen's blunder, Israel will have to exercise much greater care and tact when it engages an Arab country in talks to advance normalization.