Israel's low-intensity, undeclared shadow war with Iran is intensifying as Israel reportedly prepares to launch air strikes against Iran's nuclear facilities in the not-too-distant future.
Since the beginning of the year, Israel has escalated its attacks on Iranian military sites in Syria — Iran's closest ally in the Arab world — and bombed military factories in Iran.
There have been ten Israeli air strikes in Syria during this period, during which Israel has targeted Iranian facilities in Aleppo, Homs and Damascus and killed two members of Iran's Islamic Revolutionary Guard Corps, which is trying to build a front against Israel on the Syrian side of the Golan Heights.
The latest Israeli raid took place in the early hours of April 4, when Israel bombed an Iranian site near Damascus.
In a combative statement on April 4, the Syrian Foreign Ministry warned Israel and its "sponsors" of "the dangers of these aggressive policies, which push the region towards total escalation and a new phase of insecurity and instability." The ministry accused Israel of striking Syria to "escape its internal problems through aggressions and crimes outside its borders."
Israel commenced the latest phase of its campaign against Iran in January when its drones struck an Iranian weapons factory in the center of Isfahan that assembles the Shahab medium-range missile, which can reach Israeli territory and which Russia has deployed against Ukraine.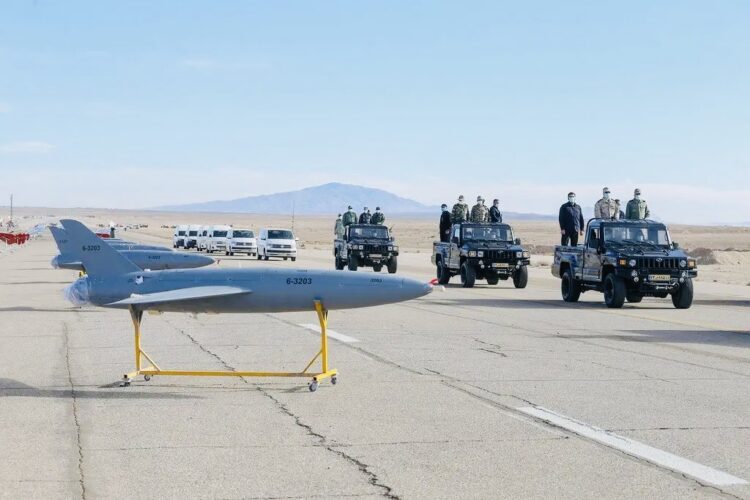 It was Israel's first known attack inside Iran since Benjamin Netanyahu returned as prime minister in December.
Last year, after Iranian agents tried to kill Israeli tourists in Turkey, Israel twice struck drone factories in Iran.
The most recent blows Israel has inflicted on Iran may be linked to two incidents which occurred last month.
A Hezbollah operative in Lebanon crossed the border fence into Israel and planted a roadside bomb that injured an Israeli driver. The infiltrator was killed as he headed back to the Lebanese border. It is assumed he was acting on behalf of Iran, which supports Hezbollah politically, financially and militarily.
Israel downed a drone heading toward its northern border from the direction of Syria. Israel has been examining the wreckage to ascertain whether it was manufactured in Iran. This is not the first drone fired by Hezbollah into Israel.
This incident unfolded after the Mossad disrupted a plot by Iran to attack the Chabad house in Athens.
The uptick in Iranian attacks against Israel may be bound up with its assessment that Israel has grown weak due to its domestic divisions. In recent weeks, there have been mass demonstrations in the country over plans by Netanyahu's coalition government to overhaul the judicial system.
On April 4, Netanyahu said that "no (internal) dispute will prevent us from protecting ourselves from attacks."
On April 5, Iran's supreme leader Ali Khamenei, predicted that the "Zionist regime" was disappearing faster than he had anticipated, saying it might well not survive past its 80th anniversary. "Their own officials continuously warn that their collapse is nearing. Their president says this, their former prime minister says this, their (military) chief says this and their defence minister says this. They all say it."
Last week, Netanyahu abruptly fired Defence Minister Yoav Gallant after he issued a public warning that the overhaul would affect Israel's security. Since then, Gallant has remained at his post.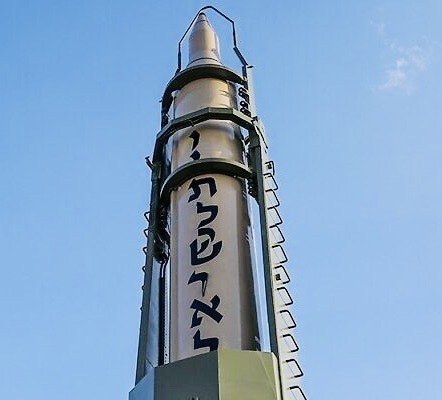 Ever since taking office, Gallant has focused on Iran, Israel's deadliest enemy. In his first phone call with his U.S. counterpart, Lloyd Austin, Gallant reiterated Israel's commitment "to do whatever it takes to prevent Iran from obtaining nuclear weapons."
Israel has urged the United States, its chief ally, to prepare a military contingency plan to deter Iran from acquiring a weaponized nuclear capability.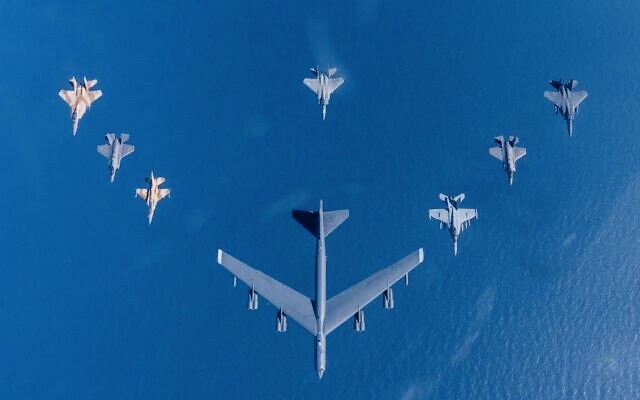 At the end of January, Israel and the United States completed Juniper Oak 2023, their biggest joint military exercise to date, in the eastern Mediterranean Sea. The drill involved 1,500 Israeli personnel and 6,400 American soldiers, sailors and airmen and was seen as a message to Iran that both countries share the same outlook on the threats facing the Middle East.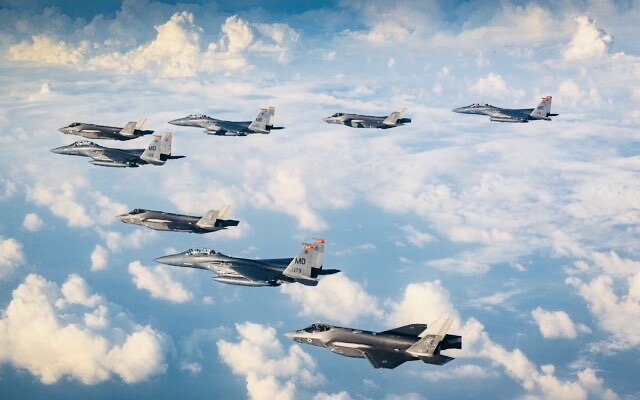 In 2018, the United States unilaterally pulled out of the 2015 Iran nuclear agreement, under which the Iranian government froze its nuclear program in exchange for sanctions relief. Israel opposed the accord, claiming it would not prevent Iran from developing a nuclear arsenal.
Two years ago, the signatories of the agreement — the United States, Russia, China, Britain, France and Germany — attempted to revive it in talks in Vienna. These discussions broke up in 2022, prompting U.S. President Joe Biden to state he was ready to use military force against Iran should diplomacy fail.
Since then, Iran has amassed 87 kilograms of 60 percent enriched uranium, according to the International Atomic Energy Agency. Uranium enriched to 90 percent would be sufficient to produce a nuclear device. By one estimate, Iran would require only 12 days to enrich enough weapons-grade uranium to build a nuclear bomb.
Iran insists its nuclear program is for peaceful purposes only, but no one, least of all Israel, believes that far-fetched claim.
Deeply worried by Iran's progress in assembling a nuclear capability, Israel has been preparing for the day when it might well launch air raids on its nuclear infrastructure.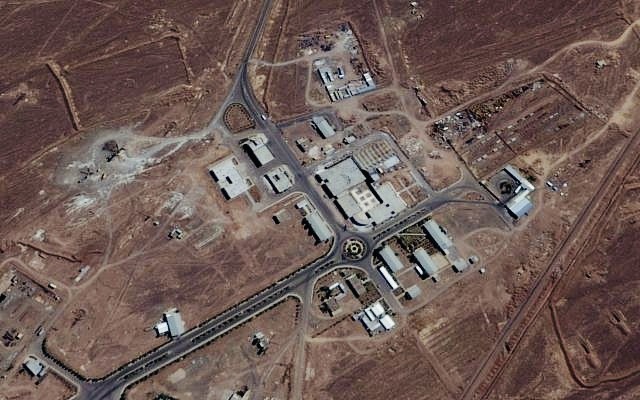 "Israel has significantly increased its preparedness in recent years and is preparing for the possibility of an attack on Iran," Benny Gantz, the former Israeli defence minister, said in the waning days of 2022. Addressing newly graduating air force pilots, Gantz said, "You may cross the sky to the east in two to three years and take part in an attack on nuclear sites in Iran, for which we are preparing."
The then Israel prime minister, Yair Lapid, declared that Israel would not "stand by" in the face of existential threats from Iran to destroy Israel. "No Israeli government will agree to Iran becoming nuclear. If it is necessary, we will act."
To ready itself for that day, Israel has asked Austin to expedite the delivery of four KC-46 air refuelling tankers that Israel purchased from the United States in 2022. Austin, in a meeting with Gallant in Jerusalem recently, told him he will try to deliver the planes earlier.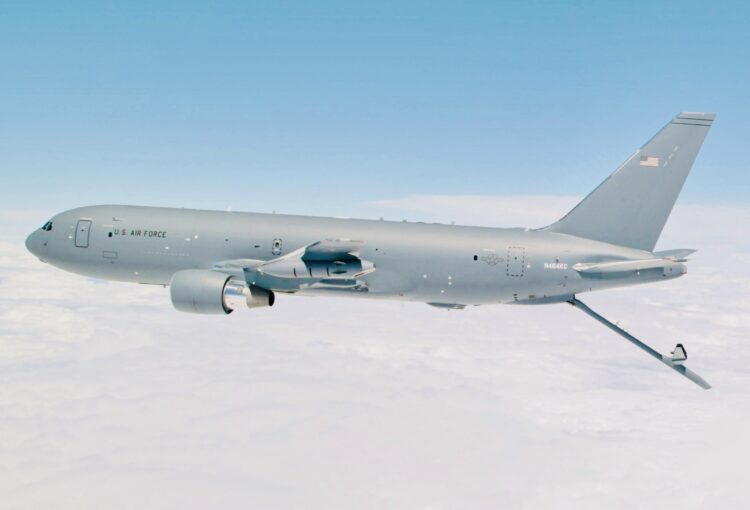 Israel has also formally requested permission from the United States to buy 25 advanced F-15-EX fighter jets, which can can carry the kind of heavy munitions that would be necessary to penetrate Iran's nuclear installations, most of which are buried deep underground. In all probability, Israel will not receive these aircraft until 2028.
Regardless of when Israel will acquire these planes, an Israeli attack aimed at destroying or damaging Iran's nuclear program would be very difficult operationally.
Apart from being far beneath the surface in well protected chambers, Iran's nuclear sites are widely scattered. By comparison, Israel's destruction of nuclear reactors in Iraq and Syria in 1981 and 2007 respectively presented relatively few problems because they were confined to single sites.
Gallant has said that an Israeli attack should focus on enrichment sites as well as research institutes. In a paper, Eyal Zamir, the director-general of the Ministry of Defence, wrote that an Israeli raid should include targets like Iran's oil infrastructure, the backbone of its economy.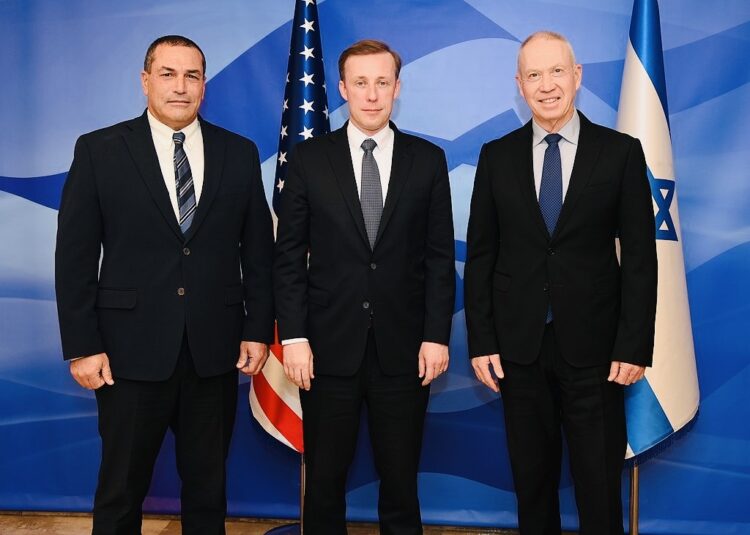 Iran would most certainly retaliate, firing thousands of ballistic missiles at Israeli cities and Israel's nuclear reactor in Dimona, as Iranian officials have previously warned.
In a broadcast last December, IRIB TV2, a state broadcaster, aired a video describing what Iran's reaction would be in the case of an Israeli strike on its nuclear facilities. Tel Aviv would be "razed to the ground" and Dimona would be "practically destroyed," the video boasted.
An Israeli strike on Iran would likely impel Hezbollah, Iran's ally, to fire a barrage of rockets at Israel, thereby forcing Israel to retaliate. This would surely set off a regional war whose material consequences for both sides would be catastrophic.