Israel's undeclared war against Iran is intensifying.
In the past month, Israel has carried out a series of attacks against Iran and Iranian interests in Syria, Iran's chief Arab ally. Iran, in turn, has threatened a harsh armed response.
On May 22, Israel assassinated a top-ranking officer of the Quds Force, an arm of the Islamic Revolution Guards Corps.
Two days earlier, Israel inflicted significant damage to the main runway at Damascus International Airport, causing Syria to suspend all flights. Iran uses the airport to deliver weapons and missile technology to the Lebanese militia Hezbollah, which fought a war with Israel in 2006.
Iran's visceral hostility toward Israel is boiling over, but it goes back decades.
Since the 1979 Islamic revolution, which resulted in the overthrow of the pro-Western Pahlavi monarchy, Iran has singled out Israel as one of its prime enemies.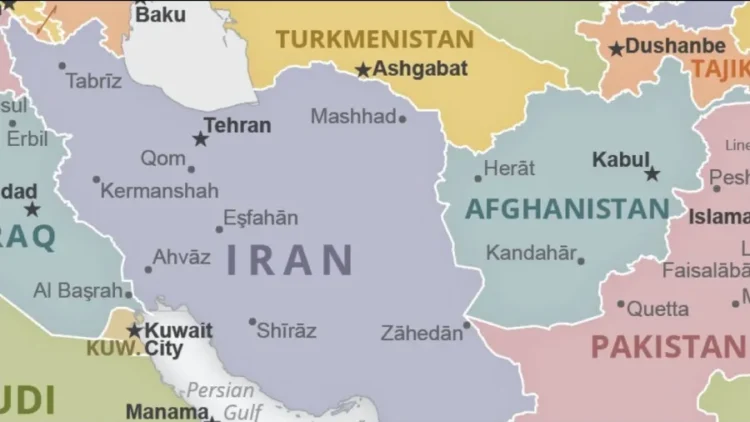 In the years since then, Iran has repeatedly called for Israel's destruction, funded and supported proxies like Hezbollah in Lebanon and Hamas and Islamic Jihad in the Gaza Strip, and entrenched itself militarily in Syria, Israel's longtime foe. By way of response, Israel has bombed Iranian and Syrian facilities in Syria hundreds of times.
The shadow war pitting Israel against Iran escalated considerably after the United States unilaterally withdrew from the 2015 Iran nuclear agreement in 2018.
From that point forward, several significant developments occurred. The Iranian regime continually violated the provisions of the landmark accord. Israel doubled down on its covert campaign to sabotage Iran's nuclear facilities. The Israeli Air Force began launching still more raids against Iranian military sites in Syria.
With the installation of a new Israeli government last June, Israel sharpened its tactics against Iran.
"The past year has marked a turning point in Israel's strategy against Iran," said Prime Minister Naftali Bennett a few days ago. "The State of Israel has recently begun operating against the head of the octopus of terrorism and not only against its many arms, as was done in the past few decades. The days of immunity, in which Iran harms Israel and promotes terrorism through its proxies in the region while remaining unharmed itself, are over."
"We are operating all the time and everywhere and will continue to do so," he added.
This is essentially the message that Bennett delivered to Rafael Grossi, the director-general of the International Atomic Energy Agency, at a meeting in Jerusalem earlier this month regarding Iran's nuclear program, which Israel vehemently opposes.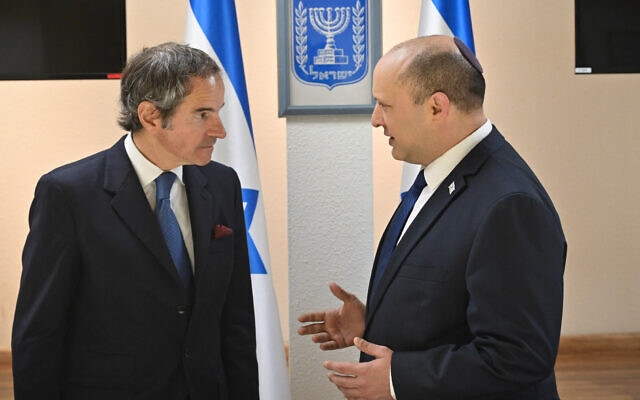 Charging that Iran has "crossed a number of red lines" in the last four years, Bennett noted that it has enriched uranium to a menacing level of 60 percent, far above the permissible level.
"Israel cannot accept and will not accept such a situation," he said. "We maintain our freedom of action against Iran's nuclear program as much as necessary — with or without an agreement. We don't just say it, we implement it."
In accordance with this philosophy, Israel has upgraded its military plan of action should it decide to bomb Iran's nuclear sites from the air.
Israel has fitted its fleet of F-35 fighter jets with state-of-the-art equipment so they can fly to Iran without midair refuelling. And Israel has integrated a new one-ton bomb into the arsenal of weapons carried by the F-35, a stealth aircraft capable of evading radar detection.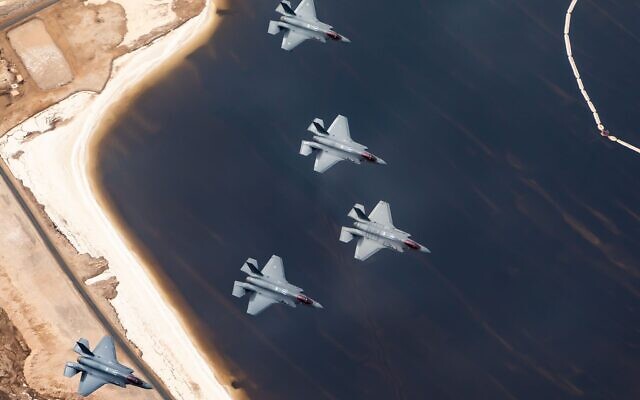 Israel has continued to assassinate Iranian officials connected with the Quds Force and Iran's nuclear and military programs.
Since Israel's assassination of Sayyad Khodaie, a senior Quds Force commander killed in Tehran last month, Iran has accused Israel of having poisoned two Iranian scientists. They were reportedly involved in Iran's nuclear and missile programs. Ayoob Entezari, an aeronautical engineer, worked for a military research center. Kamram Aghamolaei, a geologist, worked on projects related to airplane turbines and missiles.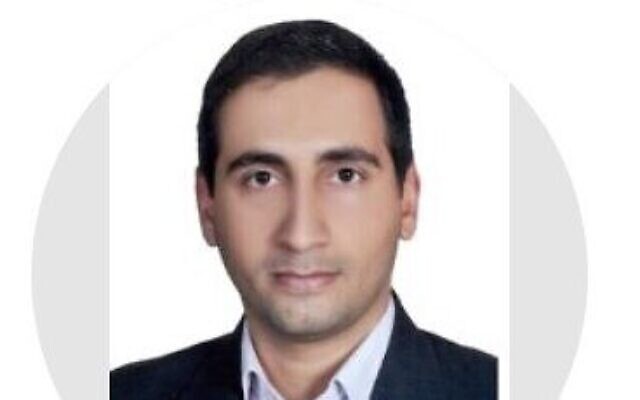 Iran claims it is striking back at Israel.
Mohammad Ali Jafari, the former commander of the Islamic Revolution Guards Corps, said on June 15 that Iran is dealing ongoing "blows" to Israel. "The Zionist regime and its officials know better what blows they have received from the Islamic Republic so far, some of which are even still in progress," he said, noting that many of its operations must be kept confidential.
According to Israel, Iran has attempted to kidnap and kill Israeli tourists in Turkey. Last week, the Israeli government advised Israelis not to visit Turkey.
Then, less than a day after Thailand thwarted Iranian attempts to target Israeli travellers, the commander of Iran's ground forces, Kiumars Heydari, threatened to destroy two major Israeli cities. "For any mistake made by the enemy, we will raze Tel Aviv and Haifa," he said in a reference to plans by Israel to bomb Iranian nuclear facilities.
The following day, Iranian Foreign Ministry spokesman Said Khatibzadeh warned that any Iranian response would take place in Israel rather than in a third country.
Iran's anger may have been additionally stoked by recent Israeli air strikes which heavily damaged a terminal building and the main runway at Damascus International Airport, which has serviced Iranian cargo planes transporting weaponry and precision missile technology to Hezbollah, a close ally of Iran.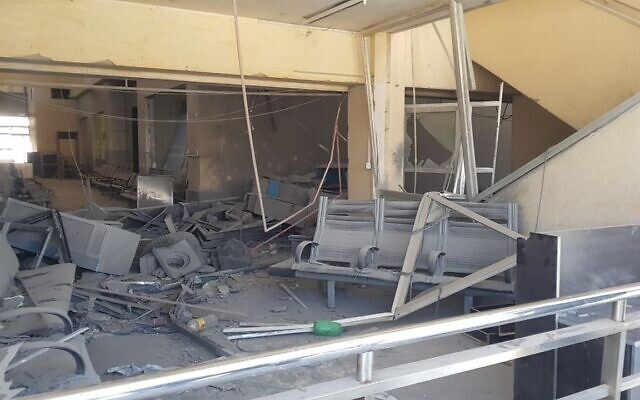 "As a result of these damages, incoming and outgoing flights through the airport were suspended until further notice," the Syrian Transportation Ministry said in a terse statement.
As one Israeli pundit observed, Israel's strikes are intended as a warning to President Bashar al-Assad's regime that if these Iranian flights do not stop, Syria's international airport could come under further attack.
Certainly, Russia — Syria's chief ally — is displeased by what has happened. On June 10, the Russian Foreign Ministry condemned the "vicious practice" of Israeli air strikes on civilian infrastructure, saying they were "provocative" and "in violation of the basic norms of international law."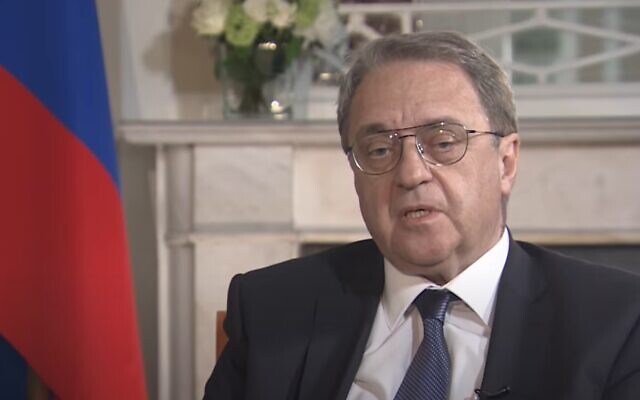 On June 15, Russian Deputy Foreign Minister Mikhail Bogdanov reprimanded the Israeli ambassador in Moscow, Alexander Ben-Ziv, over Israel's air raids. Complaining that Israel disrupted the flow of humanitarian supplies to Syria, which is embroiled in a civil war, he demanded that it should respect Syria's territorial integrity.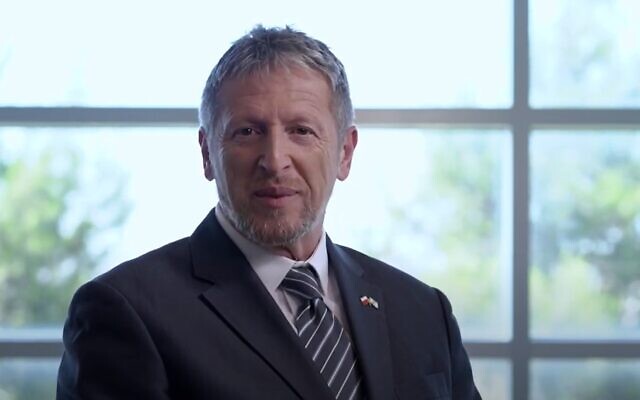 In 2015 Israel and Russia — which controls Syrian air space —  signed a deconfliction agreement designed to prevent accidental clashes between Israeli and Russian aircraft. But since Russia's invasion of Ukraine on February 24, Israel has found itself increasingly at odds with Russia over its air offensive in Syria.
Given Israel's bitter conflict with Iran, Israel will most probably continue to target Iranian bases in Syria, Russian protests notwithstanding.