Benjamin (Bibi) Netanyahu's astonishing rise to power from furniture company marketing director to prime minister is the subject of Dan Shadur's absorbing biopic, King Bibi: The Life and Performances of Benjamin Netanyahu, which will be available on the ChaiFlicks streaming platform from July 27 onward.
Shadur delivers an incisive and balanced portrait of Israel's longest-serving premier. First elected in 1996, Netanyahu was defeated in the 1999 election. He roared back to power in 2009 and continued to serve until 2021.
The leader of the opposition since then, Netanyahu is currently in the throes of plotting his comeback, hoping to win enough Knesset seats in the next election on November 1 to reclaim his old job. As Shadur suggests, his supporters cannot imagine Israel without him at the helm of its affairs.
Netanyahu spent much of his adolescence in the United States, where he studied architecture and business management, learned to speak fluent idiomatic English, and temporarily changed his name to Ben Nitay.
Netanayhu's  father, Ben-Zion, a right-wing nationalist from the Zionist Revisionist camp, left Israel with his family because he disliked the left-leaning Labor Zionist government and could not find an academic position at an Israeli university.
Prior to the Six Day War, Netanyahu enlisted in the army, rising to the rank of captain. Later, he worked for Rim Furniture Industries as a managing director.
Netanyahu's ascent to fame began after his older brother, Yoni, was killed during Israel's 1976 Entebbe raid to free Israeli and foreign hostages abducted by Palestinian and German terrorists aboard an Air France airliner. In recalling his brother's death, Netanyahu says, "My whole world came crashing down on me."
Netanyahu then published Yoni's letters and delivered speeches about him and the scourge of terrorism. Moshe Arens, Israel's ambassador to the United States and a member of Netanyahu's Likud Party, was so impressed by his articulate style that he hired him as his deputy in 1982.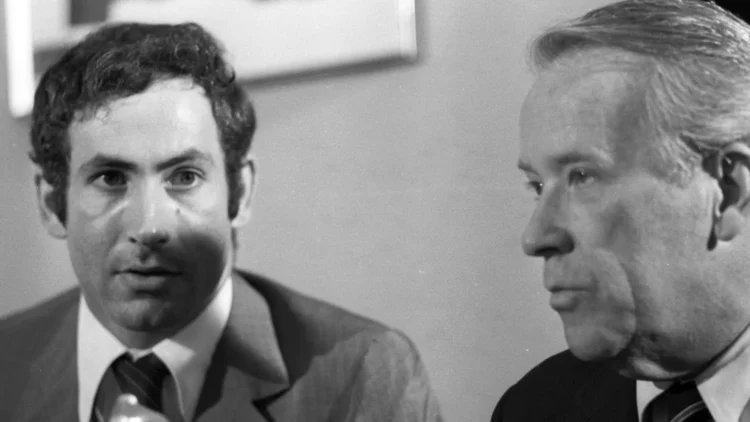 As charge d'affaires, Netanyahu interacted with the media, discussing the issue of international terrorism in prime time television interviews. He refined his public speaking techniques in private lessons.
At 35, he was appointed ambassador to the United Nations, where Israel was often excoriated in General Assembly and Security Council resolutions.
Toward the close of the 1980s, Netanyahu resigned to run for a Knesset seat. Under Yitzhak Shamir's premiership, he was promoted to deputy foreign minister. During the 1991 Gulf War, when Iraq fired 39 Scud missiles at Israeli cities, Netanyahu made a splash by wearing a gas mask during an interview.
Netanyahu won the leadership of the Likud in 1993 despite an extramarital affair. By then, he was married to his third and current wife, Sarah. The embarrassing scandal was soon forgotten as Netanyahu focused his energies on lambasting Israel's peace Oslo accord with Yasser Arafat's Palestine Liberation Organization.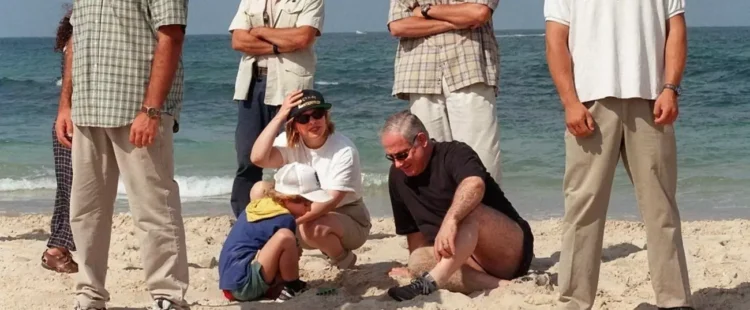 An opponent of territorial compromise and Palestinian statehood, Netanyahu blasted the agreement as troubling and humiliating. Shadur dwells fleetingly on Netanyahu's views, preferring to concentrate on the mechanics of his rise to prominence.
In the lead up to his election victory in 1996, Netanyahu bombarded the Oslo accord and denigrated the Israeli prime minister, Yitzhak Rabin. He appeared at rallies where protesters shouted "Death to Rabin" and likened him to Adolf Hitler. After Rabin's assassination, Netanyahu emerged as a villain who had tolerated death threats against Rabin. Countering these claims, Netanyahu contended that a national tragedy had been exploited for partisan political purposes.
During the election campaign, Netanyahu's slogan was "Bibi is good for the Jews." Having defeated Shimon Peres, Rabin's successor, by the skin of his teeth, he promised supporters they could expect a "new direction" in Israel's domestic and foreign policy. He did not disappoint them. He reformed the economy, privatized the welfare state, and expanded the web of settlements in the West Bank.
Despite his aversion to Oslo, Netanyahu was forced under U.S. pressure to meet Arafat, his nemesis, and to relinquish much of Hebron.
Since the Israeli media sharply challenged his populistic brand of policies, Netanyahu condemned it as leftist and defeatist. Eager to bypass the press in communicating with his constituency, Netanyahu embraced the digital revolution and set up a Likud website as early as the 1990s.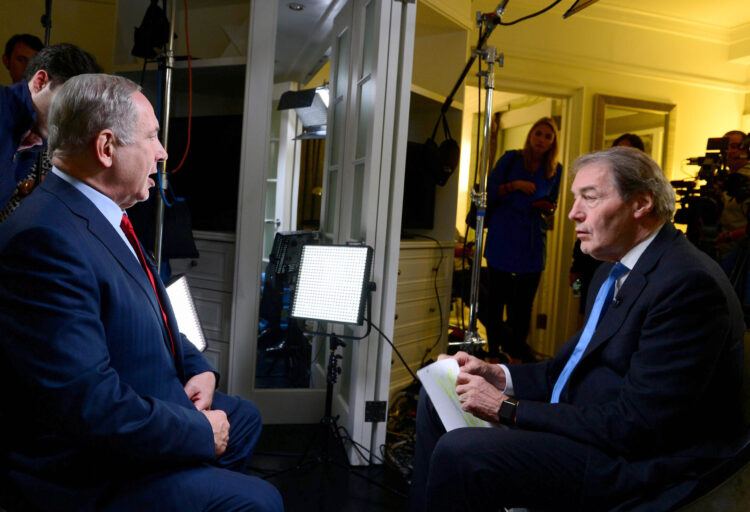 Netanyahu went down to defeat in 1999, prompting him to resign the leadership of Likud. He embarked on the lecture circuit, all the while planning his return to the premiership. His candidacy was promoted by Israel Today, a tabloid established and financed by American billionaire Sheldon Adelson.
Back yet again as prime minister, Netanyahu clashed with the new American president, Barack Obama, cozied up to the Republican Party, railed against Iran's nuclear program, and presented Israel as a bastion of Western democracy confronting radical Islam.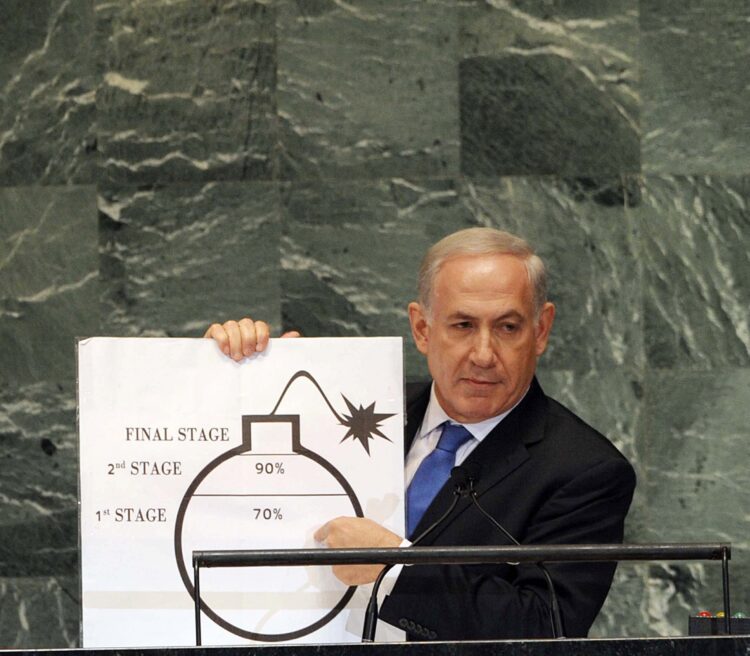 King Bibi ends as Netanyahu is engulfed by corruption investigations and as he greets the new president of the United States, Donald Trump, on his first official visit abroad in 2017.
Shadur presents Netanyahu as an ambitious, smart, vain and manipulative person whose overarching objective is political self-preservation. That seems like a fair and accurate representation of the politician who may yet lead Israel again.