Otto Preminger, a Jewish import from Austria who made an enviable roster of movies, directed one of the first Hollywood film noirs. Laura, a moody and evocative picture screened recently on the Turner Classic Movies channel, stars a foursome of notable actors — Dana Andrews, Gene Tierney, Clifton Webb and Vincent Price.
Based on a novel by Vera Caspary, it was released in New York City on October 12, 1944. Praised by The New York Times as a murder mystery brimming with "sustained suspense, good acting and caustically brittle dialogue," it was nominated for five Academy Awards, and won one Oscar for best black-and-white cinematography.
Laura is notable for its haunting and memorable musical score, which was composed by David Raskin. He should have received an Oscar nomination at the very least, but for inexplicable reasons, he was snubbed.
The film, hailed by the American Film Institute as one of the top ten of its kind, begins with Webb's somber narration. Portraying Waldo Lydecker, a prominent newspaper columnist in his mid-50s, Webb recalls in measured tones a woman who captivated his heart.
"I shall never forget the weekend Laura died," he says. "A silver sun burned through the sky like a huge magnifying glass. It was the hottest Sunday in my recollection. I felt as if I were the only human being left in New York. For Laura's horrible death, I was alone. I, Waldo Lydecker, was the only one who really knew her."
He is referring to Laura Hunt (Tierney), a ravishingly beautiful 24-year-old advertising executive whom he mentored and who was found murdered in her home.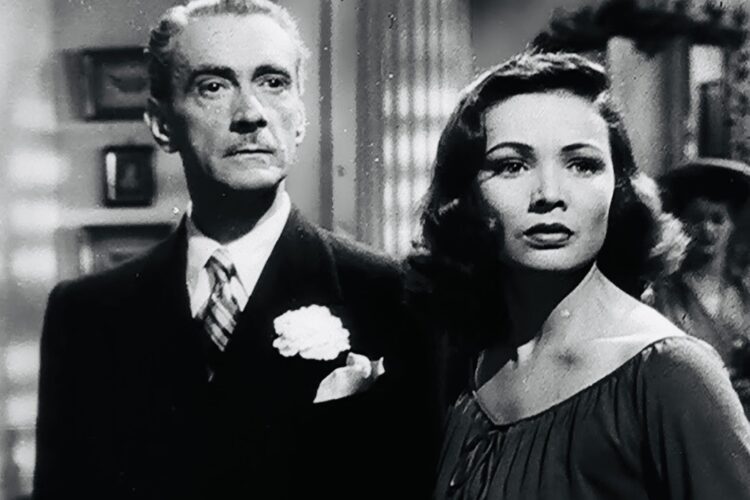 Lydecker, who narrates much of the movie, is paid a visit by a hardboiled, fast-talking detective named Mark McPherson (Andrews) as he sits sedately in his bathtub, his typewriter within reach.
"Murder is my favorite crime," says Lydecker after McPherson tosses a few questions his way.
In a series of flashbacks, two additional characters are introduced. Shelby Carpenter (Price), Laura's fiance, lives off the proceeds of his family's estate, and is not gainfully employed. Lydecker, protective of Laura and jealous of Carpenter, has nothing but contempt for him and claims he has a criminal mind.
Laura's duplicitous aunt, Ann Tredwell (Judith Anderson), professes to be very fond of Carpenter, but in fact she loves him and, bizarrely enough, competes with her niece for his attention.
Another flashback informs viewers that Lydecker, an unbearably pompous person, met Laura five years ago in a fancy restaurant as he nibbled on his lunch. Initially annoyed by her pitch for his endorsement of a product, he was ultimately intrigued by her and became her mentor and, one suspects, a platonic friend.
He introduced Laura to important clients and refined her tastes. And while she was bright, ambitious and magnetic, she deferred to his judgments. Fondly remembering Laura, Lydecker bitterly regrets he let her become romantically involved with Carpenter.
Tensions between Lydecker and McPherson flare as he delves into the case. "Why don't you go home, I'm busy," McPherson snaps at Lydecker, who further irks him by suggesting he has "fallen in love with a corpse."
Lydecker has a valid point. McPherson is infatuated with Laura, whose portrait adorns a wall in her apartment.
Andrews and Webb, both strong actors, complement each other as they trade barbs. Tierney exudes strength as well, but her radiant beauty is her trump card.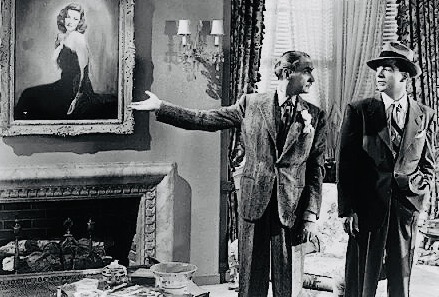 Much to everyone's shock, Laura is actually alive and well. She appears abruptly shortly after McPherson contemplates her portrait. The plot turns murky and complicated as McPherson theorizes that the woman who was actually murdered was Laura's colleague, who bore an astonishing resemblance to her.
So who killed this woman and why? These are the pivotal questions that are answered as Laura reaches its denouement.
Preminger directs this stylish film with aplomb, demonstrating the esthetic and technical skills that would take him to the heights of the Hollywood movie industry.