Lea Tsemel, an Israeli criminal lawyer, is a polarizing figure in Israel.
Critics vilify her as a devil's advocate. Admirers describe her as a champion of human rights.
Rachel Leah Jones, the director of Advocate, a documentary scheduled to be screened at the Canadian International Documentary Festival (Hot Docs) in Toronto on April 28, April 29 and May 5, regards Tsemel in a positive light.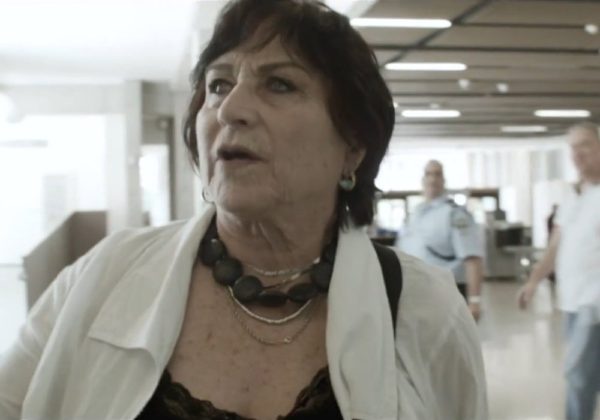 An anti-Zionist opposed to Israel's occupation of the West Bank, she's the lawyer of choice for Palestinians accused of terrorism. She has also been involved in Palestinian land confiscation and Palestinian house demolition cases.
Jones' impassioned film, which is co-directed by cinematographer Philippe Bellaiche, oscillates between Tsemel's record as a defender of Palestinians and her unconventional political beliefs.
Born in Haifa in 1945, she's the daughter of a Polish Jew who settled in Palestine in 1933. Many of her mother's relatives in Poland were murdered during the Holocaust. Strangely, no mention is made of Tsemel's father. Tsemel, a soldier in the Israeli army during the 1967 Six Day War, believed it was a war for peace. She altered her position as Israel entrenched itself in the occupied territories. Today, she is of the opinion that Israel's policy toward the Palestinians in the West Bank is one of repression and dispossession.
Tsemel joined Matzpen, a far-left political party, and never looked back. In the meantime, she studied law at the Hebrew University. Like Felicia Langer, who died last year, she was one of the most prominent human rights lawyers in Israel. Oddly, there is no reference to Langer in Jones' film.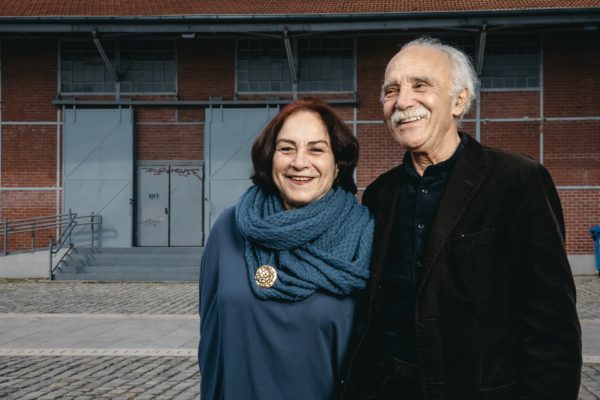 Tsemel's husband, Michael Warschawski, is a political activist who shares her views. They have two grown children who, in the film, voice admiration for Tsemel. During the late 1980s, Warschawski — the head of the Alternative Information Center, an Arab-Jewish non-governmental organization based in Jerusalem — was arrested on charges of distributing literature of the Popular Front for the Liberation of Palestine, a group banned in Israel. Acquitted of all charges but one, he spent almost a year in prison before being released.
Jones presents Tsemel as a hard-working, pragmatic, feisty person who has dedicated her career to protecting the rights of Palestinians and defending Palestinian political prisoners.
In the first few moments of the film, she tries to convince a convicted Palestinian terrorist that he should come to terms with a 28-year jail sentence because his fate could have been much worse. Next, she accepts a case to defend a 13-year-old Palestinian boy who stabbed two Jewish youths in Jerusalem. He's the youngest client she has ever defended.
Flashbacks throughout the film help a viewer better understand Tsemel. Example: In 1972, she defended Udi Adiv, a left-wing Jewish kibbutznik and peace activist charged with spying for Syria. He was sentenced to 17 years in prison. From that point forward, she says, she decided to defend political prisoners.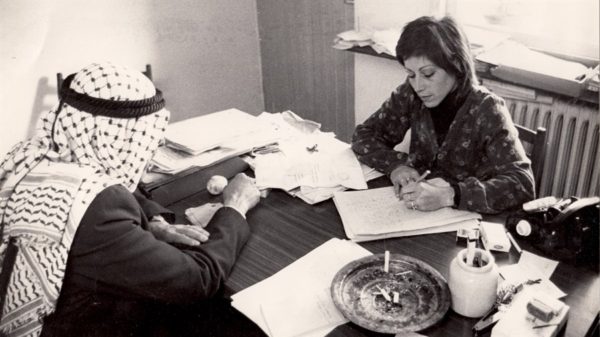 Tsemel freely admits she can be of only so much assistance to her Palestinian clients. Sentence reductions are about the best she can offer them in the Israeli justice system.
In 1999, however, Tsemel won a big victory when she persuaded the Supreme Court to ban the use of physical pressure against Palestinian prisoners. Much to her regret, the Shin Bet, the domestic security agency, has not abided by the verdict. So much for the rule of law in Israel.
As she says, hope keeps her going. She is certainly more optimistic than Langer, who left Israel and settled in Germany after concluding that Palestinians cannot attain justice in the Jewish state.