Lebanon was once a shining star in a dark constellation, a thriving democracy in an Arab sea of autocracy, but today it is little more than an increasingly dysfunctional state lurching from one crisis to the next.
Almost a year ago after a massive and mysterious explosion in the port of Beirut killed more than 200 people, injured thousands and devastated the Lebanese capital, Lebanon, formerly a center of commerce, culture and tourism in the Arab world, remains dangerously adrift.
Late last week, Saad Hariri, the prime minister designate, stepped aside, having failed to form a government after nine months of effort due to "key differences" with President Michel Aoun, plunging Lebanon into further uncertainty and perhaps even anarchy.
"I have excused myself from forming a government," said Hariri, a Sunni Muslim, following his brief meeting with Aoun, a Maronite Christian. "May God help the country."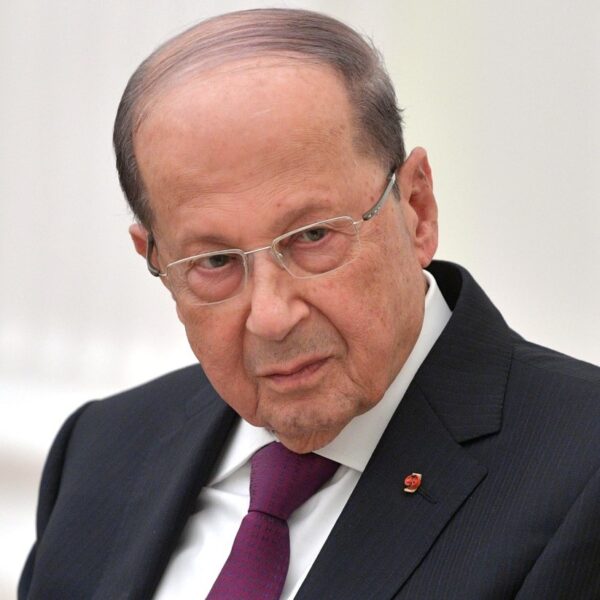 Unable agree on the shape of the cabinet, political rivals Hariri and Aoun blamed each other for the impasse. Regional and international mediators tried to resolve the problem, but bumped into a wall of mutual mistrust.
"The president requested amendments to the cabinet lineup proposal," said Hariri, whose father, Rafic, was assassinated in 2005 while serving as prime minister. "It's quite evident that the president and I do not see eye to eye."
Aoun charged that Hariri had been intransigent, steadfastly refusing to consider changes he had submitted. Aoun will now  consult with parliamentary blocs to choose a new prime minister designate, thereby prolonging the deadlock.
Their power struggle is symptomatic of the deep partisan differences that hobble Lebanon, a former French colony which has been convulsed by two civil wars and whose territory has been violated by Israel and Syria.
Hariri's abject failure to cobble together a government after so many months is yet another setback for Lebanon as it copes with an economic meltdown of historic proportions. A new Lebanese government must oversee long overdue anti-corruption reforms demanded by the International Monetary Fund and set a date for fresh elections, which are supposed to take place in 2022.
"It is critical that a government committed and able to implement priority reforms be formed now," U.S. Secretary of State Antony Blinken said following Hariri's announcement. "Lebanon's political class has squandered the last nine months," he added in a sharp critique. "The Lebanese economy is in free fall, and the current government is not providing basic services in a reliable fashion."
Blinken urged all factions to set aside their quarrels and work for the good of the nation.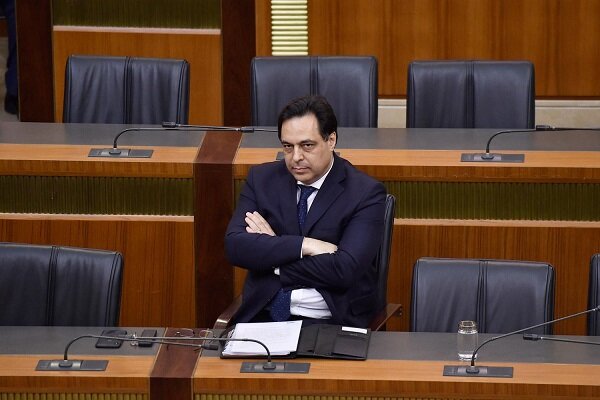 Hariri was asked to form a government last October after the prime minister, Hassan Diab, and his entire cabinet resigned. They submitted their collective resignations after hundreds of tons of ammonium nitrate fertilizer in a Beirut warehouse blew up in an enormous explosion on August 4, 2020.
A special commission was established to investigate the blast, which was probably caused by gross negligence or sheer incompetence, but a report has yet to be issued.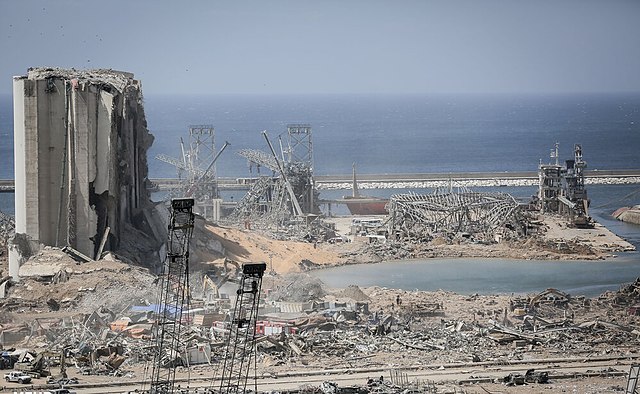 Speculation abounded that the explosives belonged to Hezbollah, the Shi'a militia which wields disproportionate influence in Lebanon. Politically aligned with Aoun, Hezbollah has fought a war and numerous battles with Israel.
Once Aoun's ally, Hariri is a fixture in Lebanese politics, having been the prime minister twice, from 2009 to 2011 and again from 2016 to 2019. In a peculiar episode in 2017, he suddenly tendered his resignation in a televised speech from Saudi Arabia, accusing Hezbollah, a surrogate of Iran, of abusing its power.
A short time later, Hariri rescinded his decision. But in 2019, amid mass anti-government protests against corruption, cronyism, mismanagement, poor public service, crumbling infrastructure, and high levels of unemployment, especially among youth, he resigned.
A relatively wealthy country for the first few decades of its existence, Lebanon was widely known as the Switzerland of the Middle East. But it slid into a civil war in 1975, 17 years after its first bout with fratricidal conflict.
Of late, Lebanon has sunk into insolvency as its currency, the pound, has lost more than 90 percent of its value. Meanwhile, inflation has soared and the unemployment rate has risen to about 30 percent.
Last year, as the coronavirus pandemic struck and yet more refugees from war-torn Syria poured into Lebanon, its economy contracted by more than 20 percent, a catastrophic figure by any yardstick. For the first time in its history as an independent country, Lebanon defaulted on its debt payments.
Given its severe political and economic problems, Lebanon is beginning to bear an ominous resemblance to a failed state. Its travails are compounded because it has been and still is a battleground for regional conflicts.
From the 1960s to 1980s, the PLO created a state-within-a-state within Lebanon, firing rockets at Israel and mounting terrorist attacks inside its territory. Lebanon, governed by a confessional system of government in which Muslims and Christians share the spoils, tolerated Palestinian aggression, even though it has no territorial disputes with Israel.
In 1982, Israel invaded Lebanon in a bid to destroy the PLO's military infrastructure and foster the emergence of a Lebanese government partial to the Jewish state.
Out of this warfare emerged Hezbollah, which has been fervently supported by Iran, the preeminent Shi'a state in the Middle East. In 2006, Hezbollah and Israel fought a month-long war. Since then, they have clashed in periodic skirmishes, creating instability in the region.
During the recent war in the Gaza Strip, several rockets launched from Lebanon landed harmlessly in Israel. No one claimed responsibility for the attack.
On July 20, two rockets from Lebanon were fired at Israel. Again, no one took credit for the launches. One rocket was intercepted by the Iron Dome missile defence system. Another one fell in a field. In response, Israel fired 12 artillery shells into Lebanon, causing no damage or injuries.
"We will not allow the political and economic crisis in Lebanon to turn into a security threat to Israel," Israeli Defence Minister Benny Gantz warned.
It's clear that the Lebanese government has no real control over its territorial sovereignty, a sure sign of a serious power vacuum in Beirut.