L
ugano is an anomaly — a Mediterranean enclave inside nordic Switzerland.
I
n this enchanting corner of the country, known as Ticino, a visitor can often count on sunny weather and expect to see palm trees, semi-tropical vegetation and the pastel hues of southern Europe.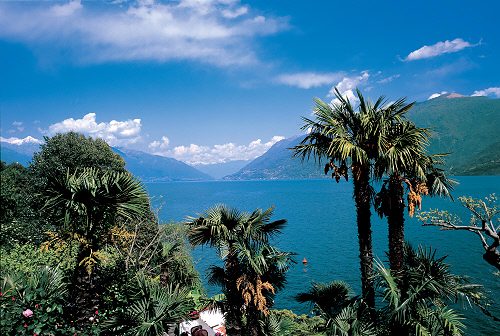 Predominantly Italian in ambience, this pleasant city is set on the shores of Lake Lugano, which is usually dotted with sailboats on temperate days. Like all the towns and cities of Ticino, the sunniest canton in Switzerland, Lugano exudes a Mediterranean atmosphere. From the moment I arrived, I knew I had entered a different geographical and cultural zone, far from northern bastions such as Zurich, Bern or Basel.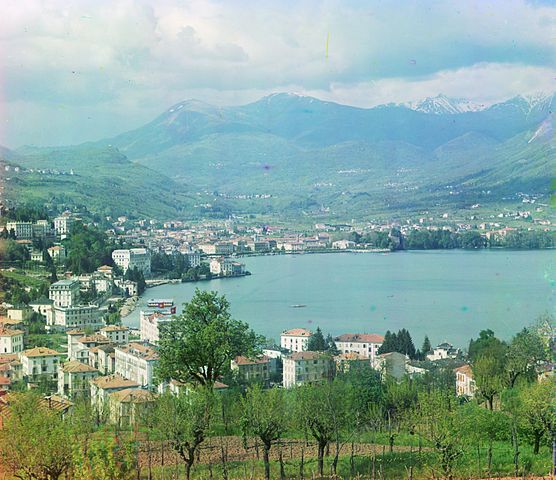 I reached Lugano on the Palm Express, a bus service inaugurated in 1985. The ride provided me with a bird's eye view of the picturesque region from St. Moritz to Lugano. I boarded the bus in St. Moritz, the famed resort in the Upper Engadine Valley, where snowy peaks dominate the pastoral landscape and where Romansch, a Latin language, is widely spoken.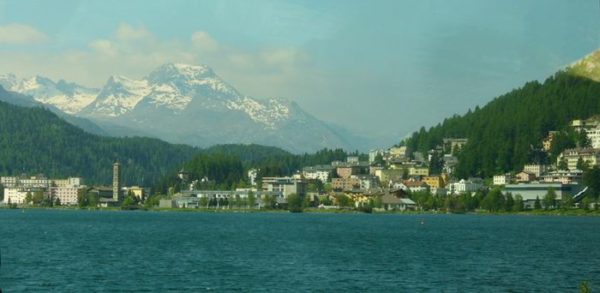 Within an hour of departing, the German influence gave way to an Italian one. And as the bus dipped into verdant valleys, negotiating hairpin turns on dizzying mountain passes, alpine Switzerland gradually faded away.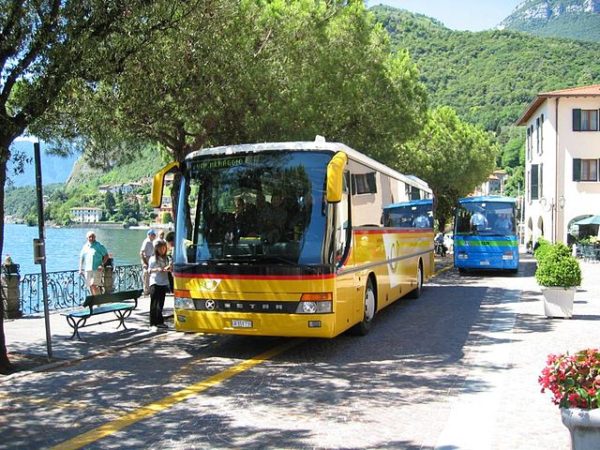 In the village of Promontogno, redolent of Tuscany, the road was so narrow that a car heading in the opposite direction had to back up to let the bus through. In the border hamlet of Castasegno, a policeman checked  passengers' passports and waved us into Italy. Once we arrived in Chiavenna, I knew we were definitely in Italy. The stucco buildings, painted in white and pale yellow, were crowned by rounded red ridge tiles. On verandas, women clad in black hung laundry to dry. And in a piazza in front of the railway station, swarthy men gathered in knots, gesticulating with extravagant hand gestures, their sing-song voices wafting across the trees. After a short break, the bus pulled away and soon we passed the placid, sparkling waters of Lake Como. In Menaggio, a rustic town nestled on a hillside a short distance from Lugano, we stopped at a cafe for refreshments and watched a solemn religious procession wending its way into a narrow dark street not yet flooded by sunlight.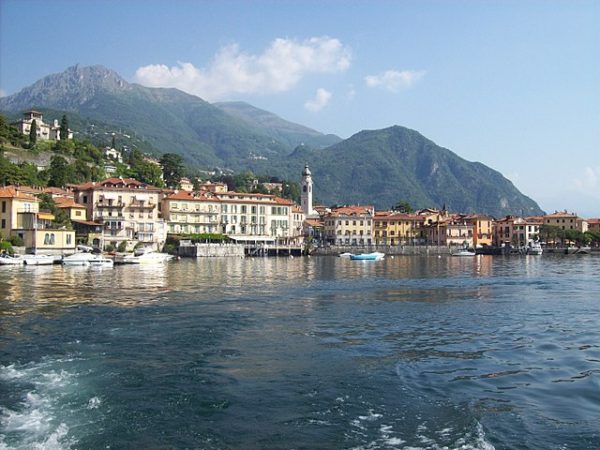 After settling into my hotel in Lugano, I walked along the tree-shaded lakeside promenade, congested with animated strollers enjoying a Sunday walk. On benches, near flowerbeds ablaze with azaleas and rhododendrons, young couples gazed across the expanse of Lake Lugano. I reached the Parco Civico, filled with roses and cacti, and went into the Villa Ciani, an art museum housed in a neo-classical salmon-colored building brimming with 19th century paintings by Manet, Matisse, Pisssarro and Cezanne. On another day, I visited the city's old quarter. Walking along Via Nassa, the main artery, I passed fine shops and charming cafes. At the Plaza Reforma, I paused to admire the perfect symmetry of the neo-classical town hall. On the terrace of the cathedral of San Lorenzo, I caught a panoramic view of Lugano. Several excursions from Lugano are worth considering: the cogwheel train to Mt. Generoso, the funicular to Mt. Salvatore and the railway to Mt. Bre. All offer exceptional vistas of this Italianate region far from the majestic snow-bound landscapes of the Swiss Alps.