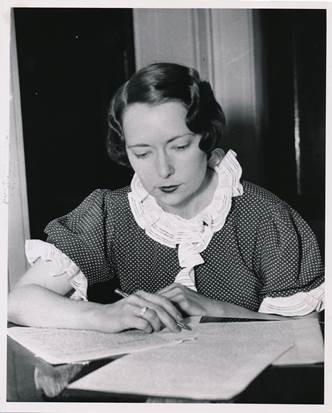 Margaret Mitchell, the unknown novelist who achieved celebrity with her first and only book, Gone With the Wind, is the subject of a fascinating documentary due to be broadcast by the PBS network on September 11 and 18 (check local listings).
Margaret Mitchell: American Rebel, an American Masters production, charts her ascent from obscurity to fame in a film about a brash, beautiful Southern belle who took the literary world by storm.
Born in 1900 and raised in Atlanta — which was burned to the ground during the U.S. Civil War — she was the daughter of uppercrust couple Eugene and Maebelle Mitchell. He was a lawyer instrumental in the creation of Atlanta's first library. She was a stern and moralistic matriarch revered by her daughter.
Mitchell was steeped in the lore of the Civil War and Reconstruction, the historic backdrops against which Gone With the Wind unfolded. As a child, she sat on the knees of Confederate veterans, who regaled her with vivid stories about that fratricidal conflict, which tore the United States asunder.
She would also be influenced by the race riots that convulsed Atlanta in 1906.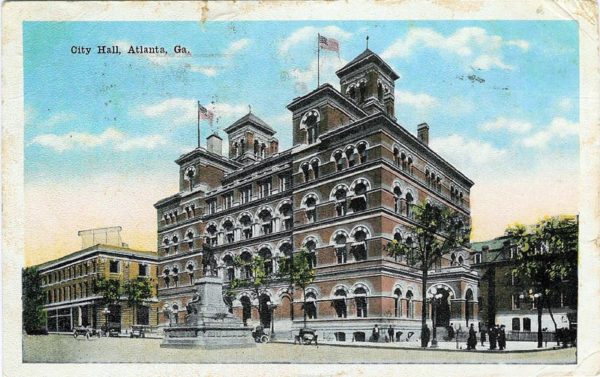 Although she disliked school, she was a precocious storyteller. As a child, she wrote and staged plays. Plainly ambitious, she aspired to be famous. In a letter to her brother, she said, "If I can't be first, I'd rather be nothing."
While still in her teens, she was engaged to the soldier Clifford Henry, who was killed in World War I. She never stopped mourning him and sent his parents flowers on the anniversary of his untimely death.
At Smith College, Mitchell regarded herself as a progressive, yet she refused to sit in the same classroom as an African-American. Though a person of her time, she was not entirely satisfied with the racial status quo.
During the 1920s, she was a "flapper" rather than a sweet and compliant Southern girl. She suffered from depression, sensing there was a gap in her life. She filled the void by marrying Red Upshaw, a bootlegger, but their union was a disaster. Upshaw, being unable to make a living, forced Mitchell to look for work. The Atlanta Journal Sunday Magazine hired her as a feature writer in 1922 despite her lack of experience in journalism. She wrote under the name of Peggy Mitchell.
She wed again in 1925. Her new husband, John Marsh, had been Upshaw's best man. She and Marsh, a journalist by trade, appear to have had a happy marriage.
Mitchell relished her job, but an ankle injury forced her to resign in 1926. Marsh, keenly aware of her boredom cooped up at home, advised her to write a novel. She dashed off the last chapter of Gone With the Wind first and finished the entire manuscript in 1929. Marsh was her editor.
Convinced it was of poor quality, she abandoned it.
In 1935, Harold Latham, the vice-president of MacMillan — a major publisher based in New York City — arrived in Atlanta on a scouting mission. He was on the lookout for new talent. Through her friends, he contacted Mitchell, who insisted her novel was not ready to be read. She soon changed her mind, but then the mercurial author asked him to send it back. Luckily, he ignored her request. MacMillan accepted it for publication, but asked for major revisions. She spent six months revising it.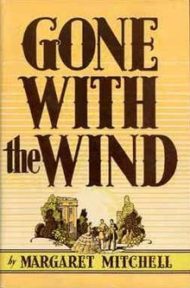 Gone With the Wind, published on June 30, 1936, received extraordinary reviews. Within six months, one million copies had been sold. It would be the most successful novel ever published in the United States. Mitchell, having had low expectations of its prospects, was flabbergasted. In 1937, she was the recipient of the Pulitzer Prize.
African Americans were critical, claiming Mitchell had glamorized slavery and reduced black characters to caricatures. She strongly disagreed.
David O. Selznick, the Hollywood mogul, bought the movie rights for $50,000, an enormous sum during the Depression. Gone With the Wind had its world premiere in Atlanta on December 15, 1939. Starring Vivien Leigh as Scarlett O'Hara and Clark Gable as Rhett Butler, it won 10 Academy Awards and went on to be the most successful movie in box-office history. Mitchell, whom Gable greatly admired, liked the film and was particularly happy with the casting.
Hattie McDaniel, the African-American who received the Oscar for best supporting actress, was not invited to the premiere because Atlanta was a staunchly segregated city governed by Jim Crow laws and attitudes.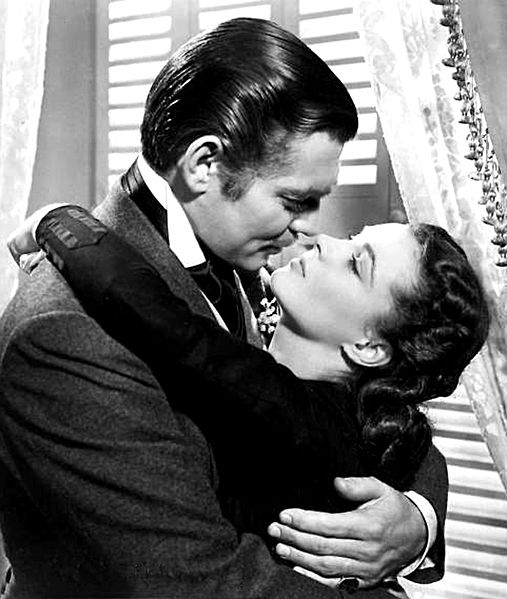 Though immensely enriched by her novel, Mitchell lived simply and became a philanthropist. She secretly donated scholarship funds to Morehouse College, an all-black institution, and she supported the construction of Atlanta's first black hospital.
She died tragically young after being hit by a speeding car in downtown Atlanta on August 16, 1949. At her request, Marsh agreed to burn the original manuscript of Gone With the Wind. For unexplained reasons, he saved the last four chapters for posterity.
Almost 70 years on, Gone With the Wind is widely seen a novel for the ages. More than 30 million copies have been printed in English and a range of foreign languages. And to this day, 250,000 copies are sold annually.
Margaret Mitchell paints a nuanced portrait of a unique American thanks to a strong narrative, apt dramatizations, nostalgic vintage photographs and revealing file footage.