Eva Husson's languid British romantic drama, Mothering Sunday, which opens in Canadian theatres on April 8, primarily unfolds during a single day in the spring or summer of 1924, but constantly oscillates between the present, the past and the future.
Its chief character, Jane Fairchild (Odessa Young), works as a maid in the stately country home of Godfrey and Clarrie Niven (Colin Firth and Olivia Colman), a sad and somber couple who still mourn the loss of their son in World War I. Firth and Colman are confined to minor roles, giving them no leeway to  leave much of an impression.
On her day off, on Mother's Day, Jane, an attractive and even-tempered young woman, meets her aristocratic lover, Paul Sheringham (Josh O'Connor), whose brother was killed in the war. They have had a secret sexual relationship for the past six years, but Jane, an aspiring writer, realizes that her sensual fling with Paul crosses class lines and is doomed.
Young delivers an exceptionally assured performance as an upwardly-mobile working-class girl driven by intelligence and ambition.
Mothering Sunday, based on a novel by Graham Swift, subtlely explores this theme, a recurring one in British novels and movies.
Paul, portrayed by O'Connor with understated panache, is equally aware of the social parameters he cannot or should not breach. A law student, he is laying the foundation of a respectable bourgeois career. And as he dutifully proclaims in Jane's presence, he is expected to marry the "right" woman who will bear his children. Jane, of course, is left out of the equation, but Paul considers her a true friend, if that is of any solace to her.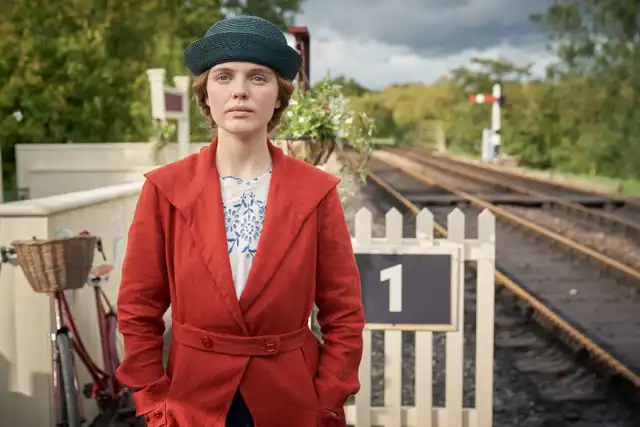 As they cuddle, they engage in a quiet, contemplative conversation and he puffs nervously on a cigarette. After they have had sex, he leaves her naked in bed. "Goodbye, Jane," he says, a gentle smile on his face, en route to a party at which he will meet his fiancé.
The frontal nudity in these tender scenes seems gratuitous. As the old adage goes, some things should be left for the imagination.
The film flashes forward to a bookshop that employs Jane. There she meets Donald (Sope Dirisu), a refined and perceptive man of African descent who shares her intellectual interests. Sizing her up, he concludes she's an "occupational observer of life," and encourages her to pursue her budding literary career.
Glenda Jackson, looking very old and somewhat frail, plays Jane in a cameo role as a confident, prize-winning author in her dotage.
Mothering Sunday is lush cinematographically, panning on regal homes and manicured gardens, pristine green meadows, flashy sports cars and elegantly-dressed members of the upper middle-class. It harkens back to an age caught between the horrid memories of a European war and the prosperity and optimism of the 1920s.