Sara Goralnik, a 12-year-old Polish Jewish girl, survived the Holocaust by adopting the identity of her Ukrainian friend, Manya Romanchuk. Passing as a Christian, she worked on a small farm in eastern Poland from 1942 to 1944, until it was safe to return to her hometown near the Russian border.
Sara's story of survival unfolds in Steve Oritt's finely-crafted movie, My Name is Sara, which will be screened on June 5 at this year's online Toronto Jewish Film Festival.
The festival starts on May 30 and ends on June 7.
This gripping and atmospheric 111-minute film was shot in Poland and features an accomplished cast of Polish actors who briefly speak a melange of Ukrainian, Polish, Russian and German before settling into English.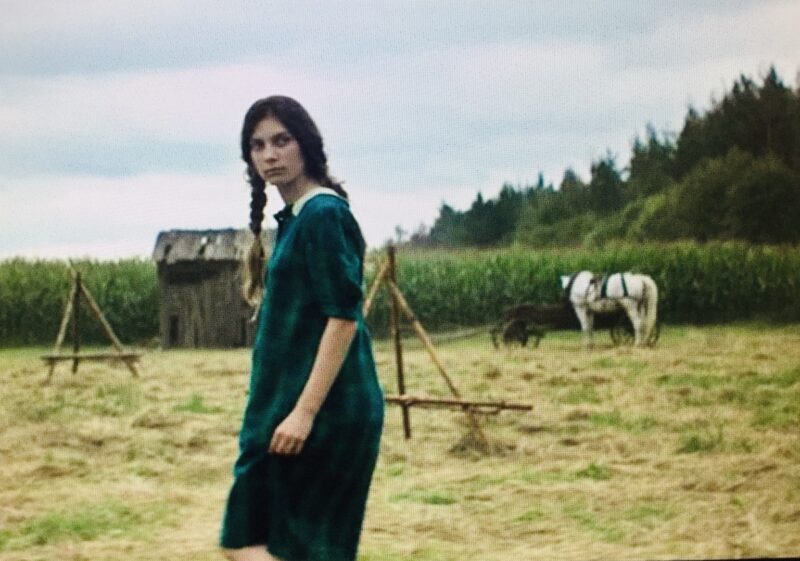 In the first riveting scene, Sara (Zuzanna Surowy) and her brother, Moishe (Konrad Ciochon), are on the run in a dense forest, having fled a Nazi roundup of Jews in their town. After crossing a river, they part ways, assuming they've increased their chances of surviving this unimaginable ordeal.
Emerging from the woods, Sara spies two farmers in a field and approaches them. "I'm looking for work," she says. Ivan (Pawel Krolikowski), one of the farmers, asks whether she's Jewish. Satisfied with her answer, he brings Sara to his brother, Pavlo (Eryk Lubos), a rough-hewn farmer and the father of two young boys.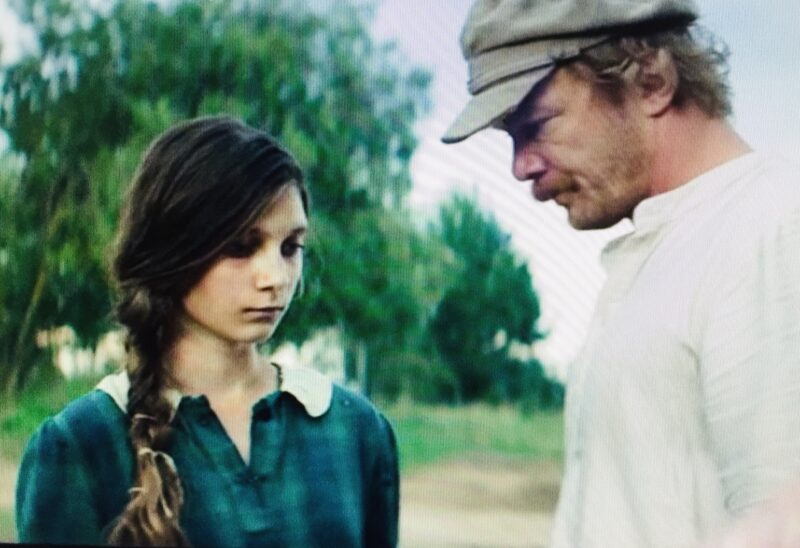 Pavlo and his much younger wife, Nadya (Michalina Olszanska), suspect she's Jewish, but let her stay. "No pay," says Pavlo. "Just food and board." Sara is grateful, even after learning she will have to sleep in the barn.
Pavlo and his family live simply in a remote and sylvan corner of the country, and Oritt distills their down-to-earth peasant lifestyle in a series of evocative scenes.
The beauty of the landscape is offset by the sheer brutality of the war. Pavlo curses German soldiers and Soviet partisans who steal his livestock and threaten to shoot him. Riding in his horse-drawn buggy to the nearest town to register Sara, he turns back after passing a few Jewish women who have been stripped naked before they are summarily shot by the Nazis.
The jeopardy in which Jews find themselves is telegraphed in a stark sign nailed to a tree. Anyone caught sheltering a Jew will be executed immediately.
Although Pavlo hates the Germans, his opinion of Jews is not much better. Jews are parasites, he claims. As for Nadya, she believes Jews sew diamonds into the lining of their clothes. At a new year's party that Sara attends, a man pretending to be an Orthodox  Jew with sidekicks sardonically shouts, to the merriment of his friends, "Where is a Jew?" It's plain to see that Jews are the object of contempt and that antisemitism runs deep in Poland.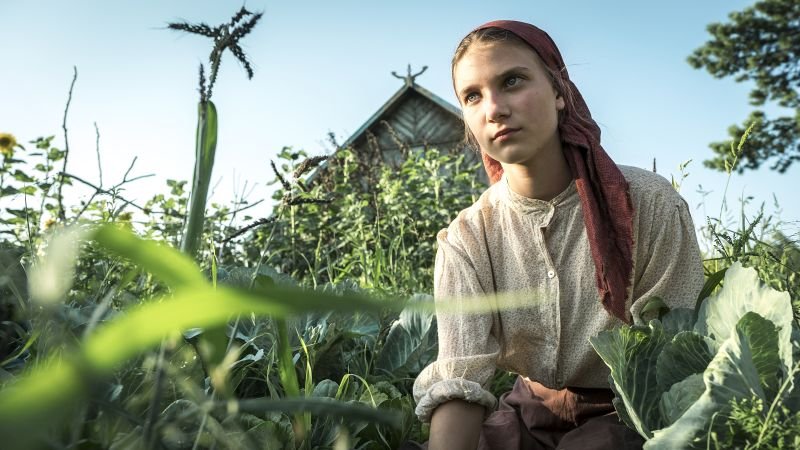 Sara's adjustment to this jolting reality exacts an emotional toll on her, though it makes her stronger. Pavlo's gruff exterior is intimidating, while Nadya's unfriendly demeanor rubs raw. Occasionally, Sara is shaken by flashbacks of her parents on the eve of their deportation.
Despite some close calls, Sara manages to conceal her real identity as a Jew. A discerning Ukrainian priest knows her secret, but he remains discreet. Whispering in her ear, he urges Sara to leave Pavlo's farm, lest she endangers him and his family.
The Germans, having imposed a reign of terror, plunder farms at will. And when two German soldiers are killed by "partisan bandits," they retaliate with the utmost severity.
Amid the bleakness, there are glimmers of hope. Pavlo learns from radio broadcasts that Germany is losing the war. The Allied D-Day landings in Normandy in 1944 renew hopes that Germany is doomed.
As the war draws to a close, Sara's self-confidence soars. The time is almost at hand when she can openly reclaim her  Jewish identity. Sara's odyssey of survival against the odds, though ultimately inspirational, is tempered by tragedy.