S
everal days before Hezbollah leader Hassan Nasrallah was due to deliver his first speech on Israel's current war with Hamas, commentators were abuzz with speculation that he might foolishly announce an escalation of Hezbollah's low-intensity conflict with Israel along the Lebanese border. On November 3, much to Hamas' disappointment, Nasrallah lowered the temperature, in accordance with Iran's decision to avoid a regional war in the Middle East, at least for now. Adhering to his puppet master's advice, Nasrallah exercised a degree of caution and avoided what would have been a major military confrontation with Israel. While describing his calculation as "beneficial" and "correct," he said he reserved the right to escalate the current cross-border conflict. Since the eruption of the war in the Gaza Strip, following the massacre of 1,400 Israelis and foreigners in southern Israel by bands of Hamas terrorists, Hezbollah has launched volleys of rockets and anti-tank missiles at Israeli military positions and towns in northern Israel. A key proxy of Iran, Hezbollah initiated hostilities to express solidarity with Hamas and to tie down Israeli forces, which might otherwise have been deployed near or inside Gaza. Israel's response has been measured, limited to artillery and tank fire and air strikes in southern Lebanon.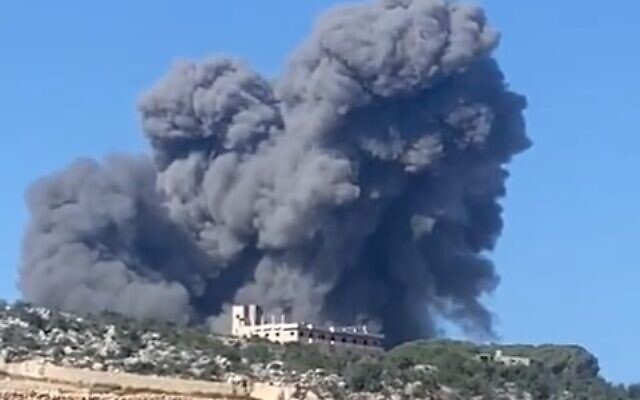 Yet these tit-for-tat daily exchanges have not only raised fears of a two-front war or the specter of a regional war in which Iran is directly involved, but have forced Israel, at an enormous financial cost, to evacuate towns and communities near the border. Regarded as the most serious and sustained outbreak of fighting in the north since Israel faced Hezbollah in the second war in Lebanon in 2006, these clashes have resulted in the deaths of eight Israeli soldiers and one Israeli civilian. On the Arab side, more than 60 Hezbollah gunmen, upwards of a dozen Palestinian operatives, and a small number of Lebanese civilians have been killed. Under normal conditions, Hezbollah's blatant aggression would have resulted in fierce Israeli counter strikes far beyond the border region. But since Israel has no desire to fight Hezbollah when it is laser focused on destroying Hamas' military capabilities and political leadership, the Israeli government has acted with comparative restraint in reacting to Hezbollah's provocations. Still, considering the scope of the battles that have taken place so far, Israel and Hezbollah are effectively at war.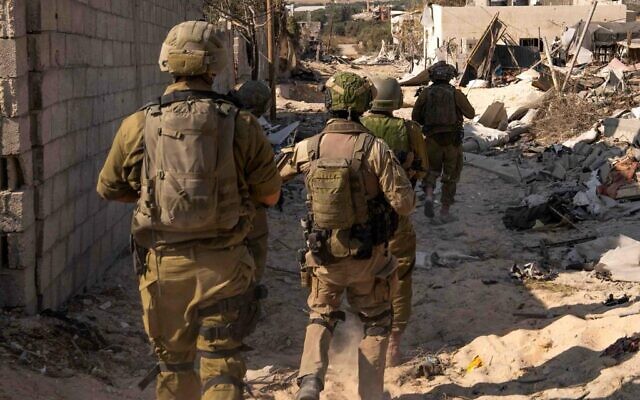 It was against this tense backdrop that Hezbollah announced Nasrallah's widely anticipated speech. On the eve of his address, Hezbollah claimed responsibility for a rocket barrage that set stores and cars alight in Kiryat Shmona, the largest Israeli town in the area. Israel retaliated by hitting Hezbollah military sites, rocket launching positions and weapons storage sheds with artillery and tank rounds and air strikes.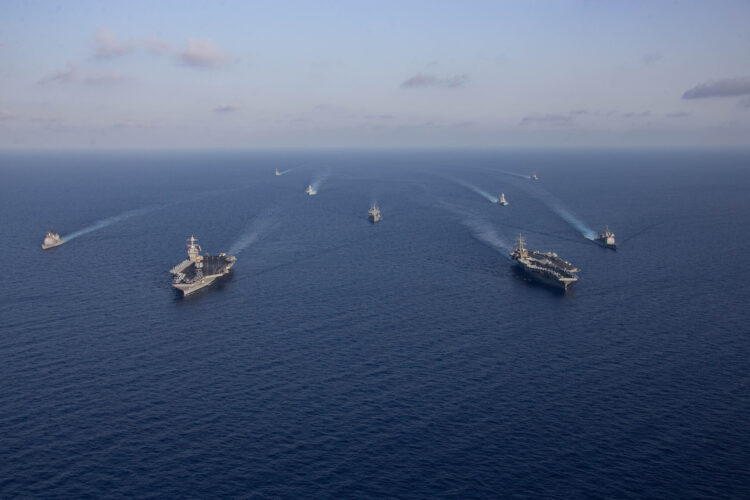 In his speech, Nasrallah claimed he had not been informed in advance of Hamas' attack, praised it, and scoffed at the deployment of two U.S. aircraft carrier strike groups in the eastern Mediterranean Sea. "Your fleets in the Mediterranean do not scare us and will never scare us," he declared. Your fleets that you threaten us with, we are prepared for them as well."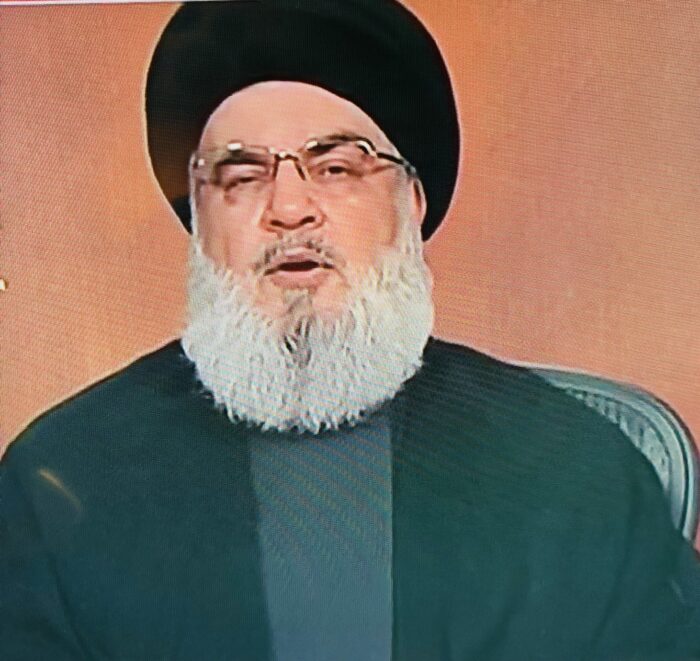 More importantly, Nasrallah said he would not escalate the level of combat with Israel at this fraught moment. However, he indicated he was ready to escalate hostilities if the situation changed. As he put it, "All the possibilities on our Lebanese front are open. All the choices are available, and we could resort to them at any time." Shortly after Nasrallah's speech, U.S. Secretary of State Antony Blinken met Lebanon's caretaker prime minister, Najib Mikati, in Jordan. Blinken thanked Mikati for his leadership "in preventing Lebanon from being pulled into a war that the Lebanese people do not want," a State Department spokesman reported. In reality, the weak and ineffectual Lebanese government has little or no influence over Hezbollah, the most powerful non-governmental organization in Lebanon, a nation deep in the thrall of an extremely severe economic crisis. Nasrallah's refusal to be sucked into a fullscale war with Israel was surely a letdown to Hamas. But a day after he spoke, Hezbollah was back in attack mode, launching rockets at the Rosh Hanikra area in Israel. No casualties were reported, but the Israeli army struck Hezbollah sites and Defence Minister Yoav Gallant warned Nasrallah that Lebanon's fate would be "sealed" if he made "a mistake." Gallant issued this threat shortly after Prime Minister Benjamin Netanyahu warned Hezbollah to refrain from starting a two-front war. "You cannot imagine how much this will cost you," he said. What was conspicuously missing in Netanyahu's harsh comment was the role that Iran has played in the uptick of tensions before and since October 7. It is clear that the Iranian regime has no stomach to participate directly in a war with either Israel or the United States, despite its incessant calls for Israel's destruction. Its foreign minister, Hossein Amir-Abdollahian, said recently that Iran does not want the Israel-Hamas war "to spread out." In another remark, Amir-Abdollahian said, "I want to reiterate that we are not pursuing the spreading of this war. The region is at a boiling point and any moment it may explode, and this may be unavoidable. If this happens, all sides will lose control." Like Arab leaders, he has called for an immediate truce. Some senior Iranian military figures, such as Ali Fadavi, the deputy commander of the Islamic Revolutionary Guards Corps, have unleashed incendiary threats. On October 22, he threatened to "fire missiles toward Haifa." Iranian President Ebrahim Raisi has warned that Israel's continued offensive in Gaza may compel Iran to intervene militarily. "The crimes of the Zionist regime have crossed the red line, and this may force everyone to take action" he said on October 29. Iran's supreme leader, Ayatollah Ali Khamenei, has urged Islamic nations to impose economic sanctions on Israel: "The road to exports of oil and food supplies to the Zionist regime must be blocked." In his first speech on the Gaza war, Khamenei justified Hamas' massacre, claiming that the murdered Israeli civilians were not really civilians because they resided in "settlements." Iran, however, has not been hesitant to foment regional tension through its surrogates in the s0-called Axis of Resistance.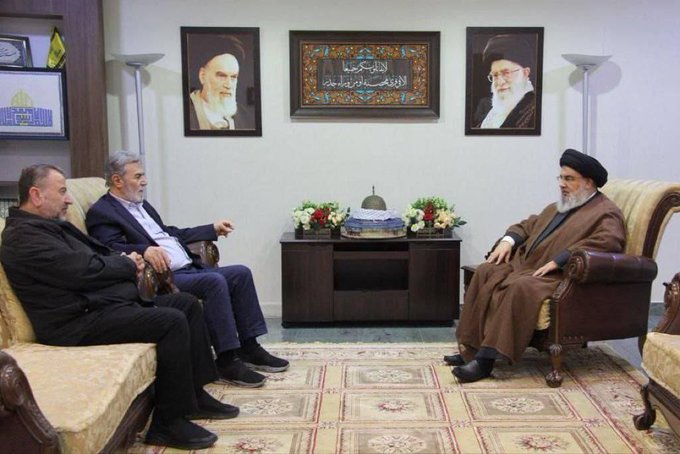 Iran finances Hezbollah to the tune of hundreds of millions of dollars per year, trains its recruits, sends weapons or technological expertise to Hezbollah, and encourages its surrogates in the Middle East to launch attacks against Israel and its ally, the United States. A few days before Nasrallah's speech, Iran-backed Houthi rebels in Yemen fired a long-range missile and two drones at the Israeli port of Eilat. These projectiles were intercepted by the Arrow air defence system and the Israeli Air Force, whereupon Israel deployed more missile boats in the Red Sea.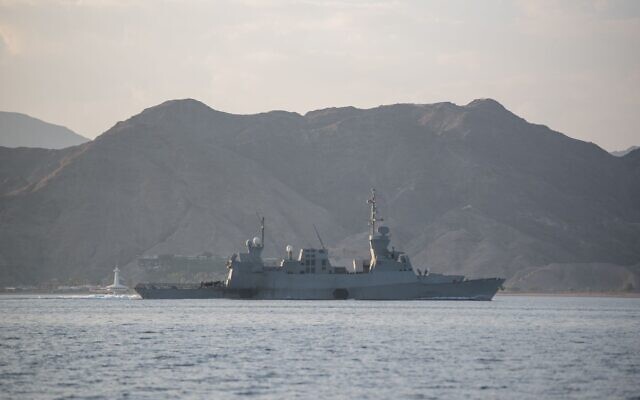 Prior to this incident, the USS Carney, an American guided missile destroyer, downed four cruise missiles and 19 drones over the Red Sea, all of which were heading in the direction of Israel. Since October 7, Arab militias affiliated with Iran have fired about 30 rockets at U.S. bases in Syria and Iraq. These attacks will likely increase as the Israeli army penetrates and obliterates Hamas' last defences in Gaza City.