I
f Israel's fifth election in a little more than three years was regarded by some Israelis as a kind of referendum on Benjamin Netanyahu's fitness to govern the country, this burning question has now been answered definitively.
N
etanyahu, who is currently on trial on criminal charges of bribery, fraud and breach of trust, roared back to power after 17 months in opposition. He defeated caretaker Prime Minister Yair Lapid and his rainbow coalition of centrists, rightists and leftists in the November 1 general election, pushing Israel still further to the right of the political spectrum. Prior to the election, Defence Minister Benny Gantz, the leader of the centrist National Unity Party, warned that an undiluted rightist government led by Netanyahu would "drag the country to the brink and to further radicalization." Netanyahu and his allies won 64 Knesset seats, four more than predicted. He achieved a parliamentary majority after the left-wing Meretz Party and Balad, an Arab party, fell below the 3.5% electoral threshold and failed to make it into the Knesset. Lapid and his partners lagged relatively far behind, picking up 56 seats. Netanyahu and his allies will likely be governing Israel by mid-November. It will be the most right-wing government since the early 1990s, when Yitzhak Shamir, a Likud hardliner, was prime minister. The coalition, a mixture of secular Jewish nationalists and Orthodox and ultra-orthodox parties, is made up of Likud (32 seats), the single largest party; Religious Zionists (14), the third largest party; Shas (11), and United Torah Judaism (7). Netanyahu's spectacular comeback means that Israel has extricated itself from the paralyzing gridlock in which it was mired since the spring of 2019.
With the first two elections ending in deadlock, Netanyahu — the longest-serving prime minister — was unable to establish a government, leaving him in office as caretaker premier.
After the third election in 2021, he formed a coalition with Gantz, the leader of the now-defunct Blue and White Party and the former commander of the armed forces. Netanyahu agreed to share the premiership with Gantz, but reneged, causing their expedient alliance to collapse. This led to a fourth inconclusive election, which took place in March 2021.
With Netanyahu unable to establish a government, Lapid — the leader of the centrist Yesh Atid Party — formed a partnership with Naftali Bennett, the head of the right-wing Yamina Party, which garnered only six seats in the previous election. Eager to sideline Netanyahu, Lapid agreed that Bennett — a defence minister in one of Netanyahu's previous governments — would be prime minister in the first half of their rotation agreement.
In building his ideologically diverse coalition, Lapid recruited Gideon Sa'ar, who had challenged Netanyahu's Likud Party leadership; Merav Michaeli of the center/left Labor Party, and Nitzan Horowitz of the left-wing Meretz Party.
Mansour Abbas, the leader of the Ra'am Party, joined the team, too, becoming the first Arab politician to enter an Israeli coalition.
Amid ideological differences and defections over settlement policy in the West Bank, the relationship between state and religion, and the rights of the Arab minority, which comprises 21 percent of Israel's population, Bennett's government crumbled this past June.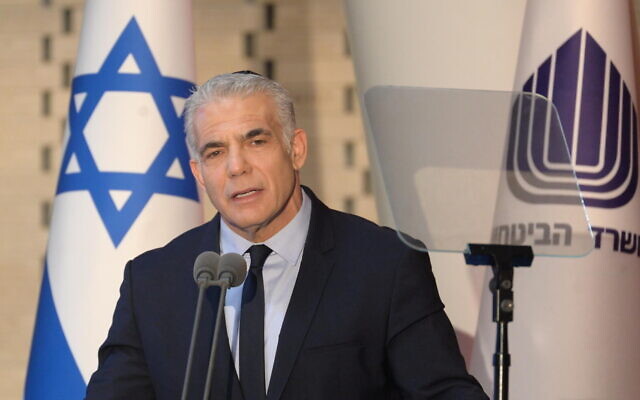 In compliance with their agreement, Bennett resigned as prime minister, ceding his position to Lapid, the foreign minister and alternate prime minister. Lapid assumed the premiership in July, while Bennett remained in cabinet as alternate premier. Shortly afterward, Lapid called a new election, Israel's fifth in under four years.
Having lost this week's election, Lapid will have an asterisk attached to his name as Israel's shortest-serving prime minister. Netanyahu forged his victory on the anvil of unity.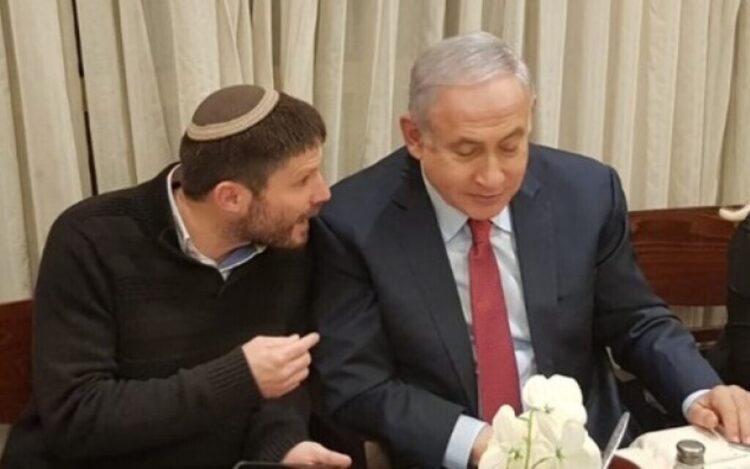 He brokered an alliance between Bezalel Smotrich of the Religious Zionist Party and Itamar Ben-Gvir of the Otzma Yehudit Party. And he kept the ultra-Orthodox United Torah Judaism Party intact after its competing Agudat Yisrael and Degel HaTorah factions split apart in an acrimonious dispute.
Smotrich, a self-styled "proud homophobe" who hopes to be defence or justice minister, is ill-disposed toward Israeli Arabs. He has said that Jewish property developers should not have to sell homes to Arab buyers, and he has advocated segregated Arab/Jewish maternity wards in hospitals.
On the eve of the election, he said he would try to weaken the Supreme Court, seek control over judicial appointments, and introduce legislation to exonerate Netanyahu of corruption charges.
Ben-Gvir, a lawyer and a disciple of Rabbi Meir Kahane, the founder of the Jewish Defence League, lives in the West Bank settlement of Kiryat Arba. He has demanded the post of public security minister. The current occupant, Omer Barlev, has branded Ben-Gvir as a "draft-dodging cowardly thug." Ben-Gvir was rejected for army service due to his extremist beliefs.
In recent years, he has called for the abolition of Palestinian autonomy in parts of the West Bank, the deportation of Arab parliamentarians whom he accuses of terrorism, and the granting of legal immunity to Israeli soldiers who shoot Palestinians. Until quite recently, his home was adorned with a portrait of Baruch Goldstein, the U.S.-born settler who killed 29 Palestinians in a Hebron mosque in 1994.
While Netanyahu was eminently successful in uniting the right and the religious bloc, Lapid failed to convince the Labor Party to unite with the Meretz Party. This failure was extremely costly to both parties, signifying the ignominious demise of the Left in Israel. Meretz, which won six seats in last year's election, was wiped off the map. Zehava Galon, its present leader, described the election result as a "disaster for Meretz and the country." The Labor Party, which ruled Israel from 1948 to 1977, won only four seats, compared to seven in 2021. Lapid was also powerless to prevent the breakup of the Arab Joint List, which before its dissolution consisted of Hadash, Taal, Ra'am and Balad and held 15 Knesset seats. If Balad and Meretz had broken through the 3.5 percent electoral threshold, they would have won a total of eight seats and deprived Netanyahu of the majority he craved and probably would have supported Lapid's bid to extend his premiership. Israel has been moving steadily in a rightward direction since the Six Day War and Menachem Begin's election as prime minister in 1977. Netanyahu's stunning comeback as prime minister underscores this phenomenon.