Benjamin Netanyahu's coalition government is unequivocally committed to expanding Israel's web of settlements in the West Bank as much as it is bent on thwarting Palestinian statehood there.
This much is evidently clear in the wake of two events in the past few days.
Finance Minister Bezalel Smotrich, a champion of Israeli settlers in the West Bank, has been given broad powers there, and Netanyahu, his ideological partner, has rejected a settlement construction freeze.
On February 23, Smotrich, the leader of the Religious Zionist Party and a settler himself, was handed authority over two Ministry of Defence agencies responsible for civilian affairs in Area C of the West Bank: the Civil Administration and COGAT, Coordinator of Government Activities in the Territories.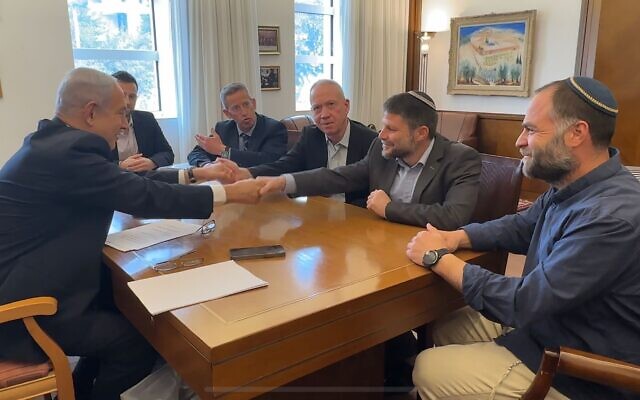 Israel has complete control over Area C, where virtually all of Israel's settlements are located.
Under an agreement with Defence Minister Yoav Gallant, Smotrich will effectively serve as governor of the West Bank, exercising authority over land purchases, land surveys and the registration of land as state lands. He will also possess powers over planning and construction in settlements.
Smotrich described his appointment as a "holiday for the residents" of the West Bank, while the Settlement Council, a body that promotes the settlement movement, called it "important news."
Enforcement policy will be largely determined by Netanyahu and Gallant, with input from Smotrich. But since Netanyahu and Smotrich are ideological soul mates, having agreed in a coalition guideline that the "Jewish people have an exclusive and inalienable right" to the West Bank, Smotrich can now expand the Jewish population there and throttle Palestinian aspirations for statehood.
There were 502,000 Israeli Jews in the West Bank as of January 1, with the settler population having risen by more than 2.5 percent in the past 12 months and nearly 16 percent over the last five years.
Gallant's predecessor, Benny Gantz, decried Smotrich's appointment, warning it will "rip apart the (army's) chain of command and harm the security of Israeli citizens and our international standing."
Avi Kochavi, the former chief of staff of the Israeli armed forces, was just as critical, saying there cannot be two commanding authorities in the West Bank. "This is likely to cause damage," he said.
Giora Eiland, a former national security advisor, stated that this arrangement is a recipe for disaster.
On February 26, following a summit in the Jordanian city of Aqaba during which Israel agreed to halt discussions of new settlement building for four months and to stop the retroactive legalization of unauthorized outposts for six months, Netanyahu denied there will be a settlement freeze.
The summit, attended by Israel, Jordan, Egypt, the Palestinian Authority and the United States, was designed to ease recent tensions in the West Bank.
On February 22, the Israeli army conducted a raid in the Palestinian city of Nablus to arrest suspected terrorists, killing 11 Palestinians and wounding more than 80 in gun battles.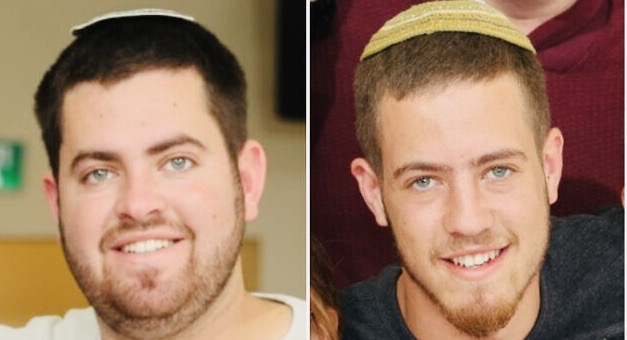 As the summit unfolded in Aqaba, two Israeli brothers, Yagel and Hillel Yaniv, both from the settlement of Har Bracha, were killed in a shooting attack in the northern West Bank town of Huwara, bringing to 13 the total of Israelis killed since the beginning of this year. Seven of them were killed in eastern Jerusalem in late January, the day after Israeli troops raided a Palestinian refugee camp near the West Bank town of Jenin, killing 10 Palestinians.
During the same period, more than 60 Palestinians have been killed by Israeli soldiers.
In the wake of the Huwara incident, Netanyahu reneged on the Aqaba agreement, saying that settlement construction in the West Bank "will continue according to the original planning and building schedule. There is not and will not be any freeze."
Netanyahu's national security advisor, Tzachi Hanegbi, noted that the Israeli government has not changed its policy. "In the coming months, Israel will authorize nine outposts and approve 9,500 new housing units in Judea and Samaria," he said. "There is no settlement freeze."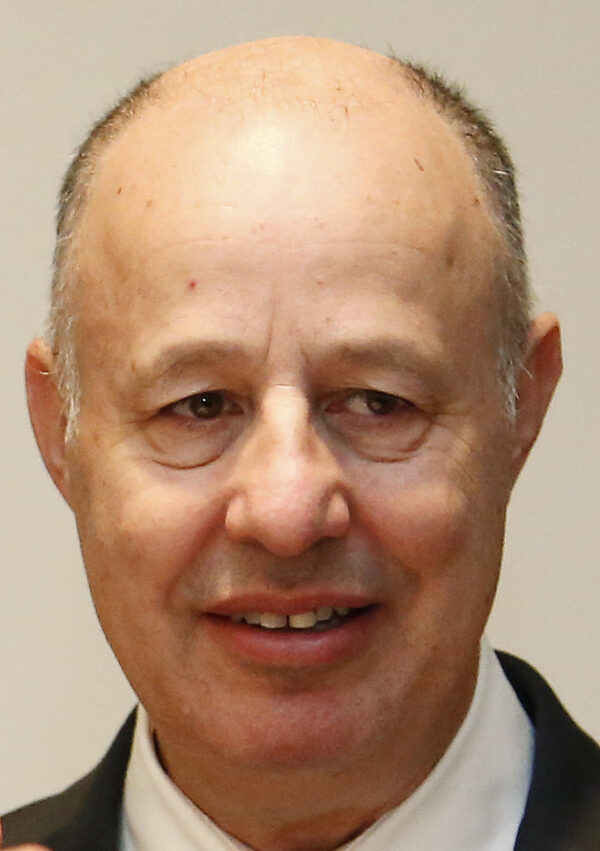 Smotrich said that settlement construction will not be frozen by even a single day.
There are 144 settlements in the West Bank, including 12 in the grater eastern Jerusalem area.
Netanyahu's decision to legalize rogue outposts, such as Nofei Nehemia and Nativ Ha'ayot, vindicates Ariel Sharon, the late Israeli prime minister. In 1998, when he was foreign minister, he urged Jewish settlers to "run and grab" hilltops in the West Bank, many of which were converted into outposts on privately owned Palestinian land.
Twenty five years on, there are now 150 outposts, populated by some 20,000 settlers. Netanyahu, in coordination with Smotrich, will most likely legalize the bulk of these outposts during his term of office.
Judging by his actions, Netanyahu is absolutely determined to cement Israel's grip on the West Bank and thereby shatter the prospect of Palestinian statehood.