T
he Palestinian Authority, led by President Mahmoud Abbas, keeps harping on its intention to end the Palestinians' protracted dispute with Israel through a two-state solution based on the pre-1967 border and land swaps. Abbas' assertions are a bold repudiation of the Israeli government's flimsy claim that the PA is not a negotiating partner. This line of self-serving argumentation is pursued by Prime Minister Benjamin Netanyahu and his ministers, who prefer conflict management to conflict resolution. That's abundantly clear by now.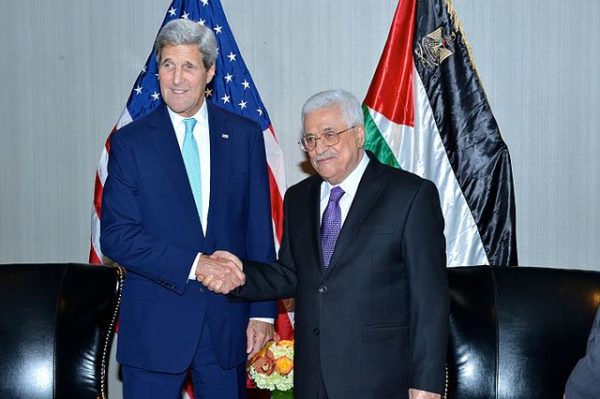 T
he PA's willingness to come to terms with Israel through diplomatic means, however, is belied by its counter-productive policy of exposing Palestinian students in its West Bank schools to inflammatory textbooks. According to a report released recently by the Institute for Monitoring Peace and Cultural Tolerance in School Education, an organization headquartered in Jerusalem, the latest textbooks approved by the PA for first to fourth grade students demonize Israel, reject its existence, glorify "martyrdom" and uphold the notion of an exclusively Palestinian homeland. These texts, containing maps of the Middle East that exclude Israel and describe Israeli cities such as Tel Aviv, Haifa and Ashkelon as Palestinian, are a fundamental source of incitement. They inspire a philosophy of rejectionism toward Israel and drive terrorism, which Palestinians have often resorted to since the beginning of serious Arab-Jewish tensions in the early 1920s in Mandate Palestine. In general, Palestinian texts engender anger, resentment and hostility rather than promote and nurture a climate and culture of coexistence and peace. This is especially true in the Gaza Strip, which has been controlled by Hamas for the past decade. Palestinian leaders are deliberately radicalizing a new generation of Palestinians, many of whom regard Israel not only as an artificial entity but as an alien implant in the Middle East. The Palestinians cannot have it both ways. They cannot proclaim their desire for a two-state solution while promoting hatred of Israel. It's a contradictory and short-sighted formula that won't work, now or in the future. It hardens Jewish opinion in Israel and the Diaspora and turns Jews against the idea of Palestinian statehood, a key ingredient of any peace agreement. The PA claims that Israel's continued occupation of the West Bank, plus its  insistence on building and expanding settlements, are the real causes of animosity and terrorism. There is a large element of truth in this argument, which the current Israeli government cavalierly dismisses out of hand and tries to refute whenever possible.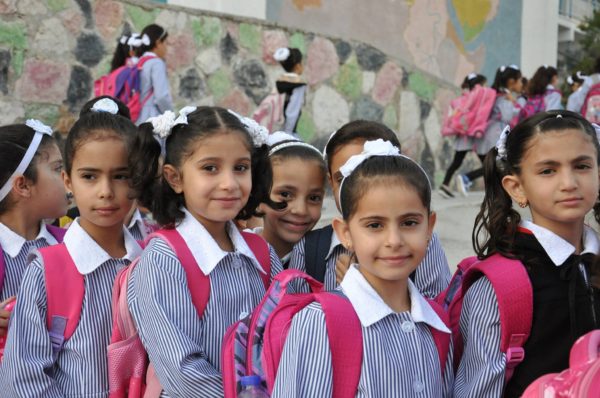 What is equally true is that the PA contributes to this poisonous atmosphere, and the resultant political impasse, by imposing a one-sided narrative on impressionistic Palestinian students. This mindset will make it all the more difficult for Israelis and Palestinian to achieve a real rapprochement. If the Palestinian leadership truly desires a durable and lasting accommodation with Israel, it will have to prove to Israelis that its political slogans in favor of peace are genuine rather than rhetorical or theatrical. Nothing else will suffice. The Palestinians must definitively show Israelis that they're ready and able to lay down the foundations of peace by cultivating hearts and minds in classrooms. They can do so by cleaning up their school textbooks for once and for all, thereby creating the dynamics of a beneficial peace process that could well lead to a two-state solution.