The Toronto Public Library came to its senses yesterday, albeit belatedly, when it announced it would review its discredited room rental policy. The library caused an uproar when one of its suburban branches permitted a bunch of white supremacists and racists to use its facilities for a private event on July 12.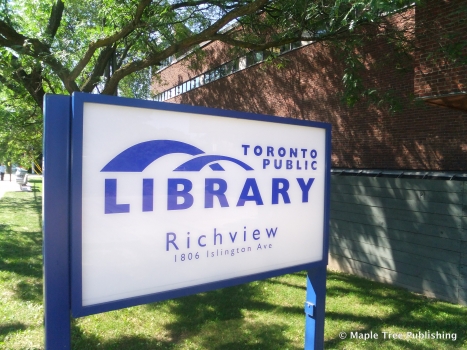 The controversy erupted after the Richview branch of the city-wide library rented space for a memorial ceremony in honor of the late Barbara Kulaszka, a librarian-turned-lawyer. She had the dubious distinction of having defended, among other dregs of society, a notorious Holocaust denier who was eventually deported to Germany and a war criminal who played a role in the deportation of Jews during the Nazi occupation of Hungary.
The organizer of the event, Paul Fromm, is a disreputable person who moves easily in Canadian and American racist circles.
A longtime white supremacist, Fromm was a leading figure in the Western Guard, a neo-Nazi group which has faded out of existence. Fromm's incendiary views have repeatedly landed him in hot water. He was expelled from the Reform Party, which merged with the Progressive Conservative party to form the Conservative party. He was dismissed from his position as a teacher in the Peel Board of Education. He has ties to former Ku Klux Klan leader David Duke. And he hosted a radio show on the neo-Nazi Stormfront website.
When word got out that the library had rented space to these despicable people, there was an outcry among anti-racist activists. In response, Ana-Maria Critchley, a spokesperson for the library, said that its booking procedures would be reviewed. She added that the library does not "tolerate hate speech," and had received legal advice that it could not reject a booking request that seemed to be in conformity with Canadian law and its own policy.
But in a revealing admission, Critchley acknowledged that the library had not been aware of the background of the speakers scheduled to eulogize Kulaszka, who died last month at the age of 64 in Brighton, an Ontario town 150 kilometres east of Toronto.
To her admirers, Kulaszka was a skilled lawyer who could play the system. As a result, she had quite a client list and a following.
Along with Douglas Christie, a lawyer who represented dicey clients, she acted as counsel for Ernst Zundel, a Toronto-based German national and unabashed Holocaust denier who was accused in the 1980s of spreading "false news" about the Holocaust.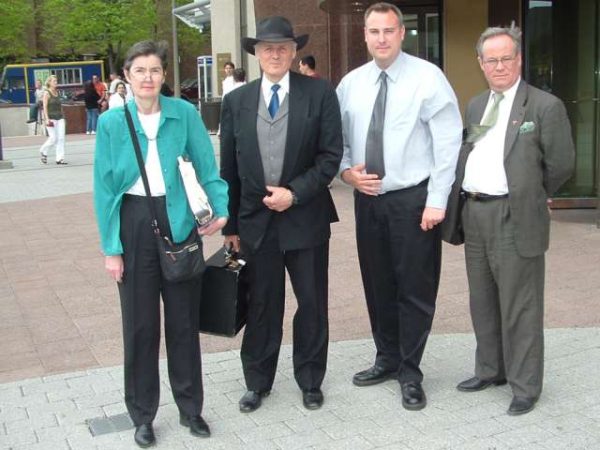 Kulaszka edited Did Six Million Really Die?, a report written by Zundel that minimized the full extent of the Holocaust. When Zundel left Canada, she charitably likened his departure to a "brain drain." And under the guise of protecting free speech, she wrote an essay in defence of Holocaust denial.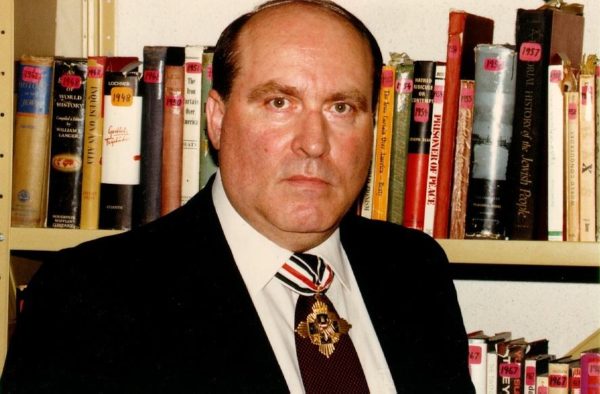 Kulaszka also represented Marc Lemire, Fromm's associate and the former leader of the Heritage Front, a white supremacist  group that was disbanded 12 years ago. As well, she co-defended Imre Finta, a Canadian citizen of Hungarian descent who commanded a military force that rounded up Jews before their deportation to the Auschwitz-Birkenau concentration camp.
Given her unsettling track record, the memorial ceremony scheduled to take place in the library hit a raw nerve.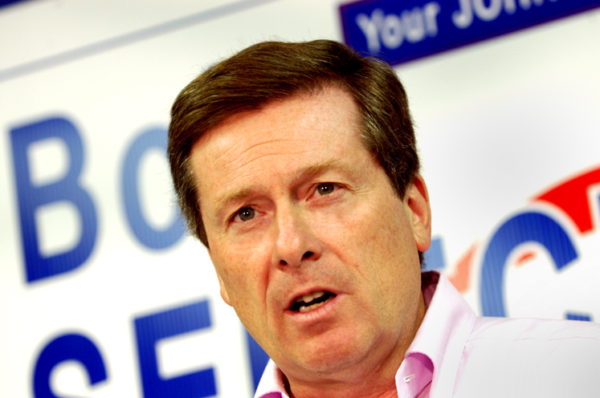 The mayor of Toronto, John Tory, was none too pleased and said he would ask the library to review its rental policy.
The alderman who represents the Toronto constituency where the library is located, John Campbell, said it had erred in renting a public space to such undesirables.
Bernie Farber, the former chief executive officer of the now-defunct Canadian Jewish Congress, said it  was mind-boggling that a publicly funded facility would permit its premises to be used by such rabble. As Farber noted, "Barbara Kulaszka was, like her precedessor and colleague, Doug Christie, a fellow traveller of those neo-Nazis, Holocaust deniers and hate mongers for whom she acted as legal counsel."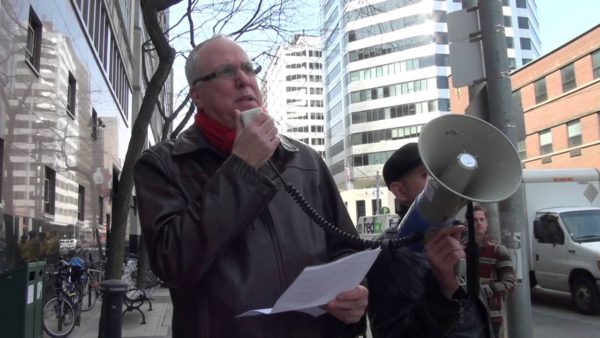 Warren Kinsella, a political consultant and author of a book about the organized racist movement in Canada, expressed outrage that the library had provided a public platform for neo-Nazis.
One can only hope that the Toronto Public Library will see the light and revise its booking policy so that racists and white supremacists will no longer have access to its rental spaces.
This is a teachable moment.
Freedom of speech is an important component of a vibrant democracy, but racists cannot be allowed to cynically exploit it for their own nefarious ends.