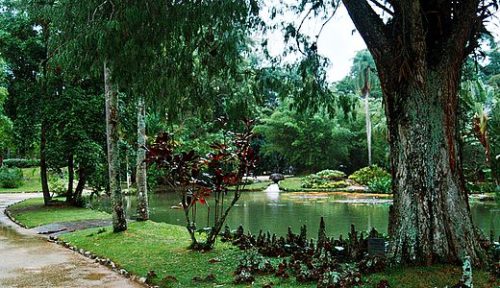 The Jardim Botanico, one of the loveliest botanical gardens in the Western hemisphere, is a serene refuge in the bustling Brazilian city of Rio de Janeiro.
Set between the tropical splendor of Tijuca National Park and the rugged Serra da Carioca mountain range, it's one of Rio's top tourist attractions. It's a particularly attractive place to see now that summer is descending on Brazil and winter is approaching in Canada.
In a metropolis renowned for fabulous beaches and a hedonistic lifestyle, one might assume that this 141-hectare park would be of interest only to nature lovers. But this is most certainly not the case. Founded in 1808 by King John VI of Portugal, the garden is immensely popular with locals and foreign tourists alike.
With more than 7,000 varieties of plants and trees representing the diversity of South American flora, the garden is in a class all by itself. No other garden in Latin America comes even close.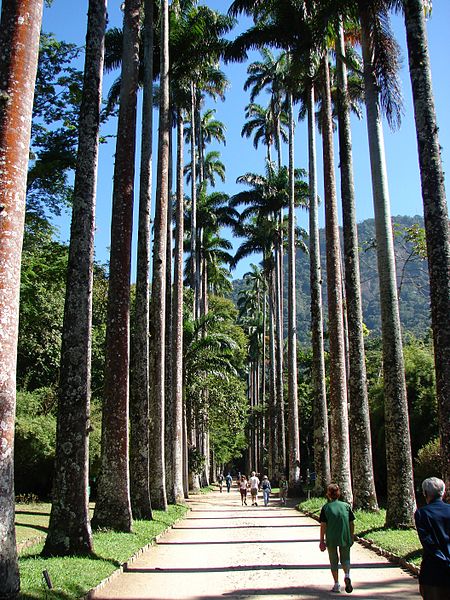 It's approached by a breathtakingly beautiful path lined on both sides by regal Royal palm trees planted about two centuries ago. The sight of these graceful palms causes jaws to drop in wonderment and is an introduction of things to come.
The Victoria Regia water lily pond, shimmering on a bright sunny day, is the very picture of understated beauty and blissful tranquility.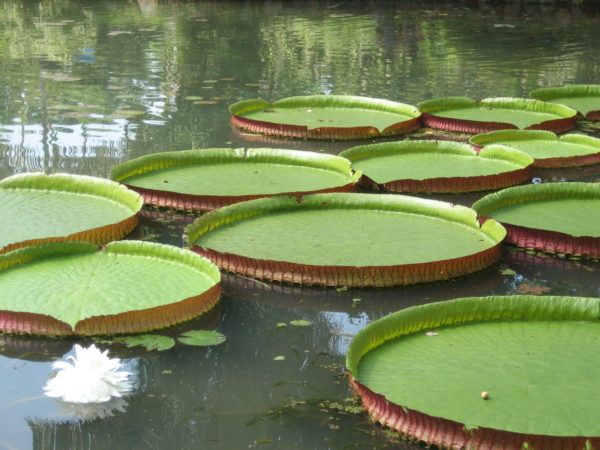 The Ceiba, Brazil's rough equivalent to California's redwood tree, is usually found in the interior of the great Amazon rainforest, a 1.5 million square kilometre tract of largely unspoiled wilderness, Rising majestically, its gigantic speckled trunk and expansive canopy inspire a sense of awe. On the morning of my visit, the Ceiba was alive with the sound of fluttering wings. Brightly colored aracaris, belonging to the toucan family of birds, were nesting on its broad branches.
As I walked under a grove of Brazil trees, I read a plaque saying they produce delicious nuts, charcoal and ink.
Passing a number of trees whose resins and oils are industrially useful, I learned that the resin from the Carnauba tree is converted into a floor wax, while cooking oil and cork are extracted from the Dende palm and the Sobreiro tree.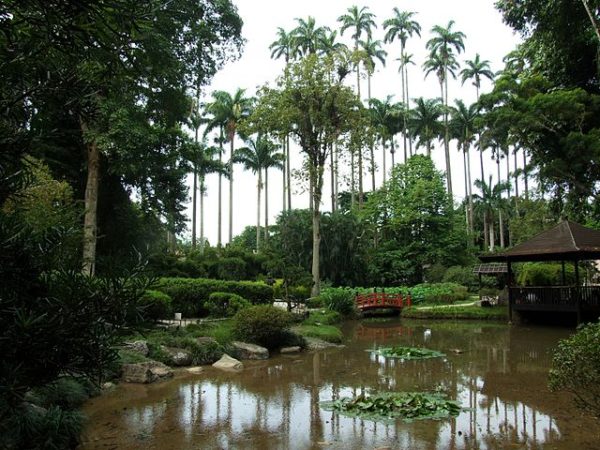 As I continued my tour, I spotted rubber trees, coffee shrubs, bamboo palms — which form dense groves and grow to huge dimensions — and Lipstick palms, which are distinguished by their partially red trunks.
After pausing under the shade of coconut palms, which produce a milky liquid and white edible flesh, I stopped beside a group of Eucalyptus trees, which were originally imported from Australia and give off a fresh, uplifting scent.
Being an aficionado of tropical plants, I was glad to see a selection of immense philodendrons.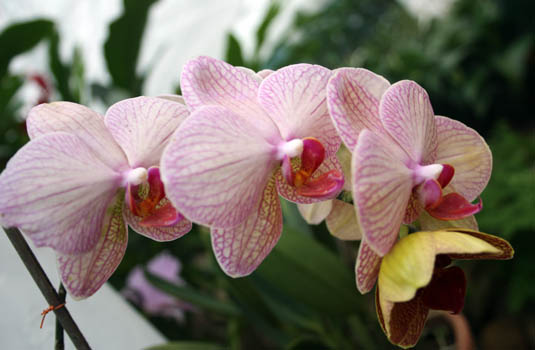 The orchid collection, housed in a muggy greenhouse, is impressive. These delicate, richly-hued blooms are the royalty of flowerhood. Brazil has 2,300 native varieties, some of which are used to flavor cakes, candy sweets and ice cream.
Belle Epoque fountains throughout the grounds lend the garden, open daily from 9 a.m. to 5 p.m., a quaint European touch.
By any measure, the garden is a must-see attraction in a city overflowing with attractions.