It appears that Israel's concerns about an Iranian military presence in Syria are being seriously addressed by Russia, Syria's longtime ally.
The issue, considered of the utmost importance by Israel, has topped Israel's agenda for months now.
In February, in an unprecedented incident that sent shock waves through the Middle East, Israel shot down an armed Iranian drone over the Galilee. Israeli aircraft then bombed the F-4 base in Syria from which it had been launched. In further air raids, Israel destroyed about one-third of Syria's anti-aircraft batteries.
For the next few weeks, Israel continued hitting Iranian bases in Syria, killing an unknown number of Iranian personnel. Early last month, Iran — Syria's main regional ally — retaliated, firing 32 rockets into the Israeli side of the Golan Heights. Israel reacted by bombing Iran's network of Syrian bases and reiterating its opposition to Iran's military entrenchment in Syria.
It seemed as if Israel and Iran, the greatest of enemies since the 1979 Islamic Revolution, were on a collision course toward war.
In the past few days, however, Russia has stepped in to defuse the crisis.
Russia — which is rebuilding its influence in the Middle East after losing much of it following the demise of the Soviet Union in 1991 — is concerned that recent tensions between Israel and Iran could derail its carefully laid plan to stabilize Syria, which has been embroiled in a civil war since 2011.
Possessing cordial relations with both Israel and Iran, Russia is well positioned to devise a diplomatic solution that would preserve its vital interests in Syria, assuage Israeli concerns regarding Iran, enable the Syrian regime of President Bashar al-Assad to recapture lost territory, and avert an Israeli-Iranian war.
If successful in this complex endeavor, Russian President Vladimir Putin would be seen as a statesman and peacemaker, particularly in the Middle East.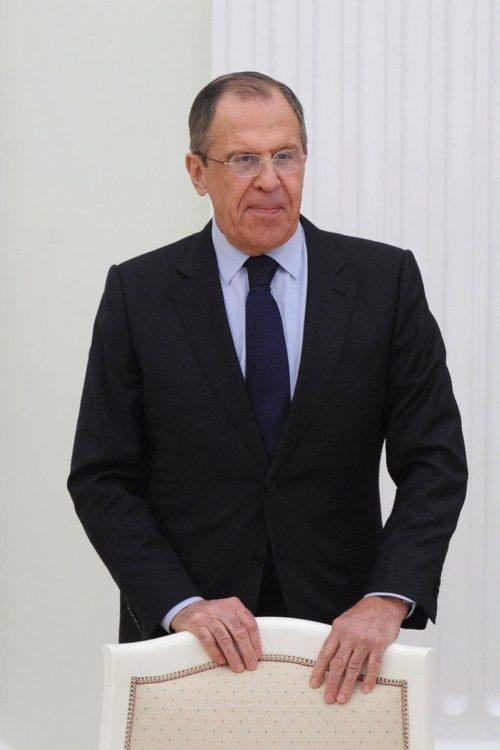 Russian Foreign Minister Sergei Lavrov kicked off Russia's peace initiative on May 28 by suggesting that all foreign forces should withdraw from southern Syria, where the borders of Syria, Israel and Jordan converge, and that only the Syrian army should be allowed to remain in Israeli border areas.  Rebel groups fighting to oust the Syrian government currently control this region.
In response to Lavrov's proposal, Israeli Prime Minister Benjamin Netanyahu upped the ante, insisting on a full Iranian pullout from Syria. As he put it, "Regarding Syria, our position is clear: We believe there is no place for any Iranian military presence in any part of Syria."
Subsequently, Israeli television reported that Israel and Russia had come to an agreement calling for the removal of Iranian and Hezbollah forces from southern Syria and their replacement by Syrian troops.
The United States, which has deployed troops in eastern Syria to combat Islamic State, has supported the broad objectives of Israel's talks with Russia.
According to Hadashot TV, the accord-in-the-making between Israel and Russia was discussed by Israeli Defence Minister Avigdor Liberman and his Russian counterpart, Sergei Shoigu, in a telephone conversation toward the end of May.
On May 31, Liberman conferred with Shoigu in Moscow. After their meeting, Liberman released an upbeat statement: "The State of Israel appreciates Russia's understanding of our security needs — especially on our northern border. It is important to continue (this) dialogue …" Liberman also tweeted that Israel's primary focus is to prevent Iran and Shi'a militias "from establishing themselves in Syria."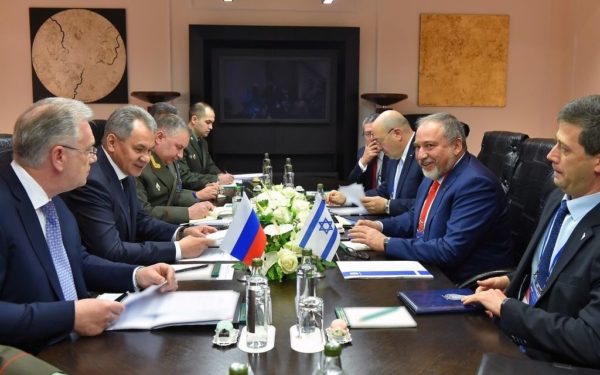 According to the Arab newspaper, Asharaq al-Awsat, Israel and Russia reached an agreement calling for the withdrawal of Iranian and Shi'a forces from Israel's border area in southern Syria. The accord, while permitting Israel to hit Iranian bases deep inside Syria, reportedly bans Israel from bombing Syrian government targets.
While Liberman was in Russia, Netanyahu phoned U.S. Secretary of State Mike Pompeo to demand that a deconfliction zone in southern Syria, created by Russia, the United States and Jordan in 2017, should be completely free of Iranian forces.
Assad, in an interview with a Russian TV network on May 31, denied that Iranian soldiers are stationed in Syria. But he acknowledged that Iranian advisors are in the country.
Several days ago, a Syrian news site opposed to Assad, Zaman al-Wasl, reported that the commander of the Syrian Air Force, General Ahmad Balloul, had ordered Iranians and Shi'a militias to leave his bases.
If true, this would be a grave setback to Iranian ambitions of establishing a military infrastructure in Syria and expanding its clout in the Middle East.