Russia has committed war crimes in Ukraine since its invasion on February 24. This is an ugly truth that the Russian government cannot wish away.
In the past few days, the battered and bloodied bodies of more than 400 Ukrainian civilians have been found in suburbs near Kyiv recaptured from Russian forces. In particular, the grisly photographs of brutalized corpses in the town of Bucha have stirred international outrage and anger.
Human Rights Watch has documented numerous violations of international law in areas around Kyiv, Kharkiv and Chernihiv, which were occupied by Russia in the first phase of the war, which was launched by Russian President Vladimir Putin.
"The cases we documented amount to unspeakable, deliberate cruelty and violence against Ukrainian civilians," said Hugh Williamson, the director of Human Rights Watch's Europe and Central Asia division. "Rape, murder and other violent acts against people in the Russian forces' custody should be investigated as war crimes."
Further horrors may come to light should there be further Russian withdrawals from Ukrainian lands, Jens Stoltenberg, the secretary-general of the NATO military alliance, warned yesterday. "When and if they withdraw … and Ukrainian troops take over, I'm afraid they will see more mass graves, more atrocities, and more examples of war crimes."
Israel, which has been careful not to antagonize Putin, has accused Russia of war crimes as well.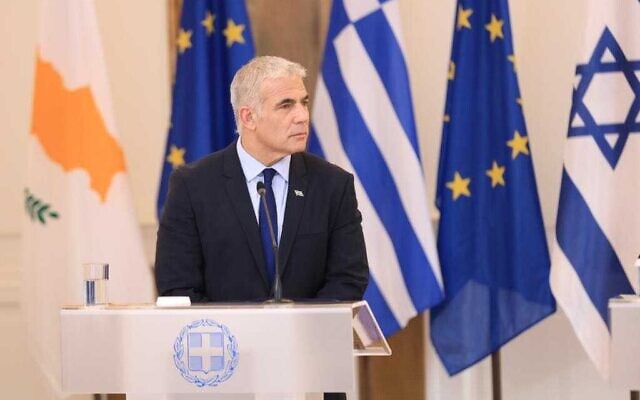 "A large and powerful country has invaded a smaller neighbor without any justification," Israeli Foreign Minister Yair Lapid declared on April 5. "Once again, the ground is soaked with the blood of innocent civilians. The images and testimony from Ukraine are horrific. Russian forces committed war crimes against a defenceless civilian population. I strongly condemn these war crimes."
On the same day, Israeli Prime Minister Naftali Bennett condemned the slaughter in Bucha, but did not explicitly hold Russia responsible.
Addressing the United Nations Security Council yesterday, Ukrainian President Volodymyr Zelensky claimed that Russia has perpetrated the worst massacres in Europe since World War II. Previously, Zelensky accused Russia of "genocide" and of trying to eliminate the "whole nation" of Ukraine. "This is genocide. The elimination of the whole nation and the people."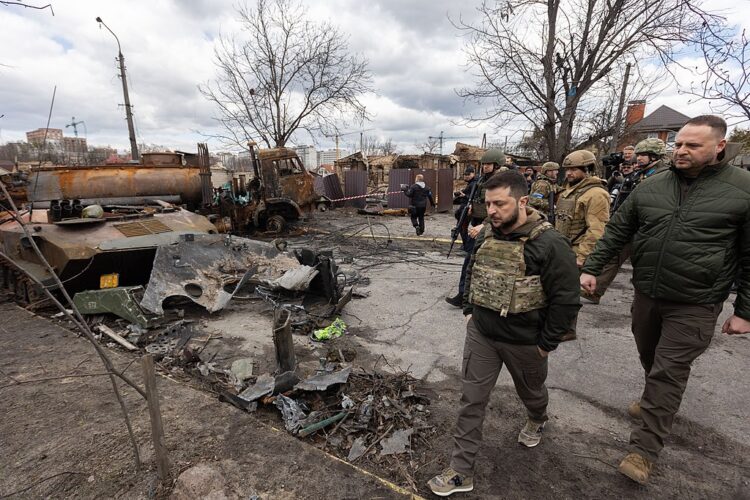 In his speech to Israel's parliament on March 20, Zelensky invoked the Holocaust to condemn Russia, branding its invasion as an attempt "to destroy our people, our country, our cities, our culture and our children.
Zelensky's effort to compare Russian aggression to the Holocaust is overdrawn and historically inaccurate. Russia has laid waste to Ukrainian cities, bombed hospitals and schools, and struck other non-military targets. But the Russian government is certainly not guilty of genocide, as Zelensky falsely contends.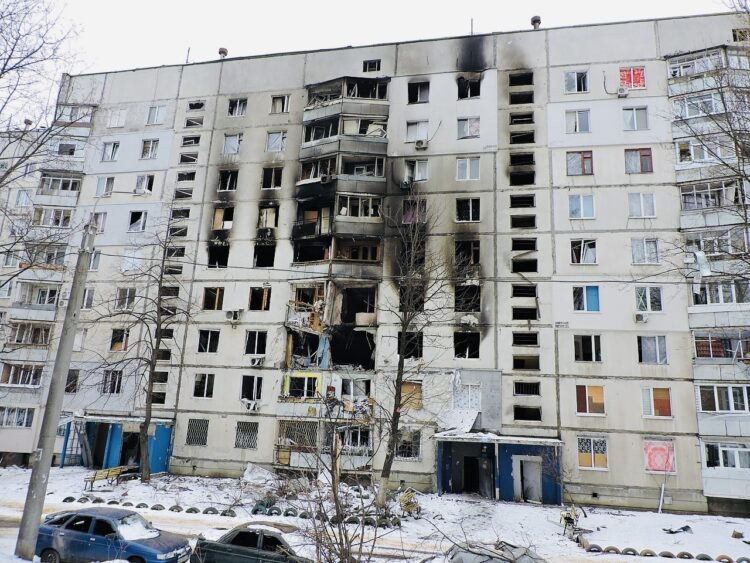 Unlike Nazi Germany's genocidal policy toward Jews, Russia regards Ukrainians as blood brothers and has no intention of wiping out the Ukrainian people. This is an important distinction that Zelensky has shoved under the carpet for purely political reasons.
Yet no doubt exists that Russia has committed war crimes. Whether they have been intentional or accidental remains to be ascertained. As per Zelensky's suggestion, a war crimes tribunal should be created to investigate them so that the full truth emerges.
Russia, in line with its relentless disinformation campaign, disingenuously denies all the charges that have been levelled against its armed forces.
Putin told Hungarian Prime Minister Viktor Orban that Ukrainian authorities are behind the "crude and cynical provocations" in Bucha. The Russian ambassador to the United Nations, Vasily Nebenzya, said that atrocities in Bucha had been staged, or had not occurred when Russian soldiers held it.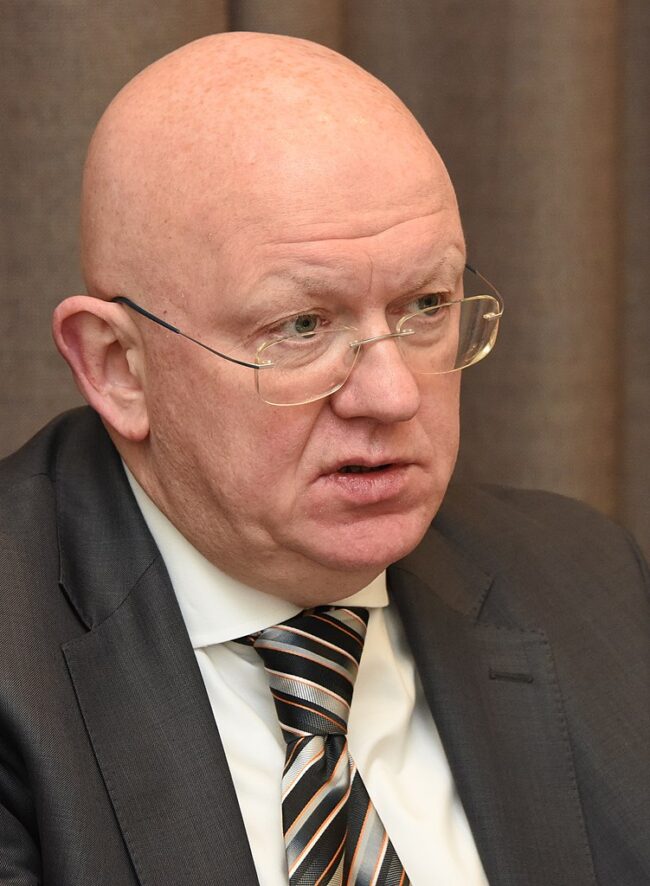 Astonishingly enough, Nebenzya stated that Nazis are "running the show" in Ukraine. This is cynicism of the highest order, considering the fact that Ukraine's president is Jewish and that several of his relatives were murdered during the Holocaust.
Nebenzya's absurd comments were also in accord with Russia's shaky rationale that its invasion was designed to "deNazify" and "demilitarize" Ukraine.
No one should be surprised by Russian dissemblance.  Look at the historical record.
In the spring of 1940, as war raged in Europe, the Soviet Union executed 22,000 Poles in the Katyn massacre. The victims were Polish army officers, the chief rabbi of the Polish army, policemen, and members of the intelligentsia.
Moscow claimed they had been murdered by Nazi Germany on Soviet territory. The Germans discovered the mass graves and, in a cynical maneuver to discredit Joseph Stalin's communist regime, they announced their gruesome find.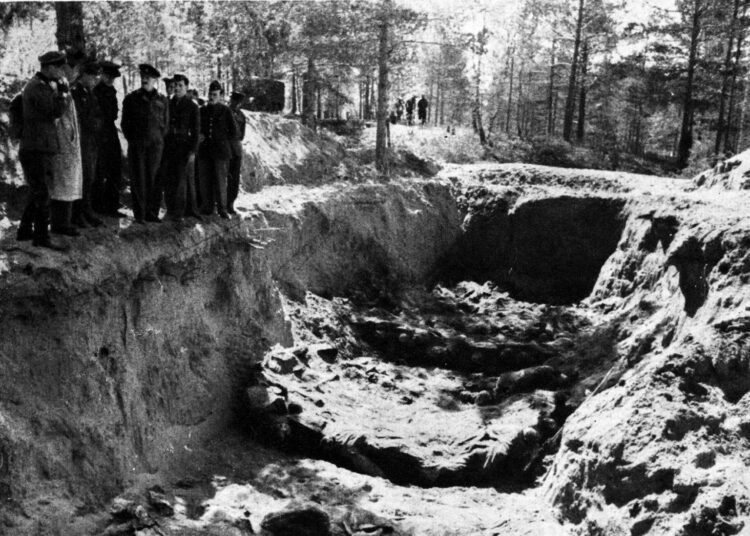 Not until 1990 did the Soviet Union acknowledge the coverup and admit its guilt.
Eighty two years on, Russia is committing war crimes again and trying to pin the blame on others.