Israel's honeymoon with Russia has definitely cooled since a deadly incident in the skies over Syria on September 17. On that day, Israeli jets bombed a weapons facility in the coastal city Latakia, prompting Syrian air defence units to accidentally shoot down a Russian Ilyushin reconnaissance plane with 15 servicemen abroad.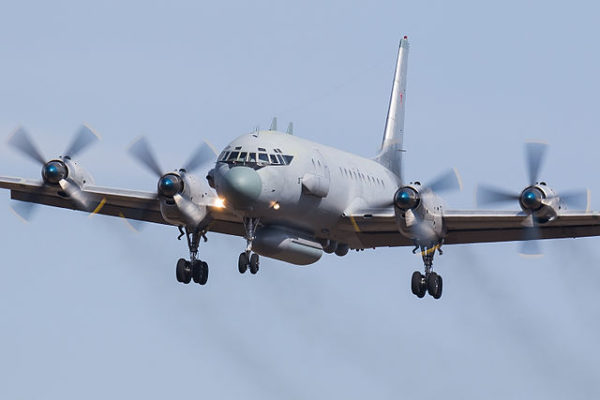 The Russian government immediately blamed Israel for the mishap, only to backtrack when President Vladimir Putin appeared to absolve Israel. Within hours, however, the Russians reverted to form and held Israel solely responsible for the Russians' deaths. Russia then announced it would implement counter-measures, including the deployment of advanced Russian-made S-300 missile batteries in Syria, to protect its military assets and deter Israel from launching further attacks there.
These rapid-fire developments, which have put Israel at a military disadvantage, have dampened its bilateral relations with Russia.
Until these events, Russia — Syria's chief ally and arms supplier — tolerated Israeli airstrikes in Syria within the framework of a "deconfliction" agreement aimed at preventing accidental incidents of the kind that occurred earlier this month.
Israel and Russia signed it shortly after Moscow intervened militarily in Syria three years ago. Since then, Russian airstrikes on behalf of the Syrian regime have killed more than 18,000 combatants and civilians, according to the Syrian Observatory for Human Rights.
During this period, Israel's relationship with Russia was cordial, with Prime Minister Benjamin Netanyahu having conferred with Putin quite frequently to assure that Israeli and Russian interests did not collide in Syria.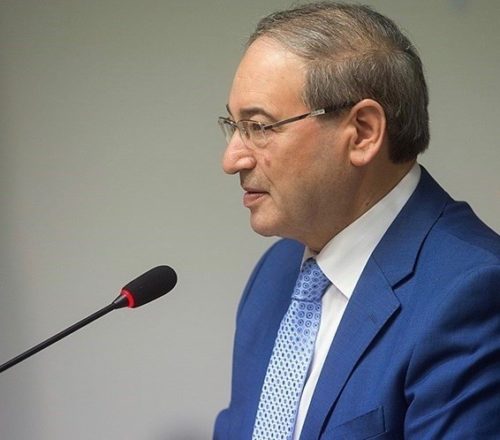 But now, following Russia's largely harsh reaction to the September 17 incident, Israel and Russia seem to be at loggerheads. From this point forward, as Syrian Deputy Foreign Minister Faisal Mekdad correctly observed on September 26, Israel will have to make "accurate calculations" before it undertakes more airstrikes in Syria.
Since 2117, Israel has carried out more than 200 such strikes in Syria, the targets having been Hezbollah convoys transporting Iranian arms to Lebanon via Syria, Syrian weapons depots and anti-aircraft missles, and Iranian and pro-Iran Shia militias.
Israel has warned Syrian President Bashar al-Assad that it will not tolerate Iran's military entrenchment in Syria and Hezbollah's efforts to acquire high-precision missiles.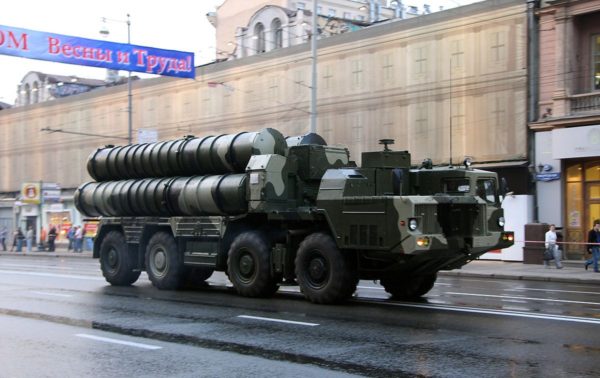 The deployment of Russian S-300s in Syria poses a serious challenge to Israeli aircraft, though Israel confidently claims it has the capabilities to counter this system. But renewed Israeli air raids in Syria could lead to further tensions or, in the worst case scenario, to direct clashes with Russia.
The last time Israel and Russia squared off was during the War of Attrition along the Suez Canal in 1970,  when Israeli Phantoms downed four Egyptian MIGs flown by Russian pilots.
In the immediate aftermath of the September 17 incident, Russia laid the blame on Israel, with Defence Ministry spokesman General Igor Konashenko claiming that Israel had violated the 2015 de-confliction agreement. But in a surprising dismissal of that claim, Putin said, "An Israeli jet did not shoot down our plane. It rather looks like a chain of tragic accidental circumstances."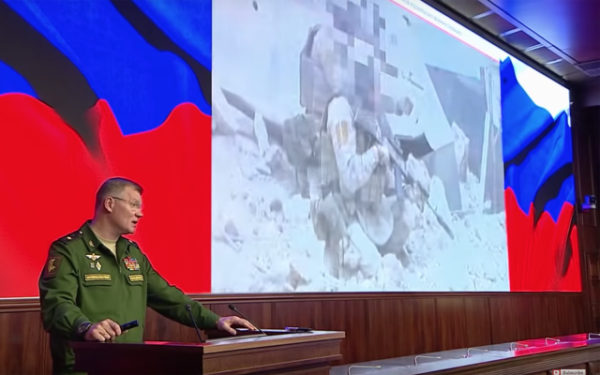 Shortly afterwards, Russia modified its position, with the Russian embassy in Tel Aviv blaming Israel for the downing of the Ilyushin aircraft. Israel, strenuously denying this version of events, pinned the blame squarely on Syria, insisting its planes had already returned to their base when the Syrians fired indiscriminately on the doomed Russian airplane.
With Russia's approval, Israel dispatched a military delegation to Moscow to explain its side of the story.  It was headed by the commander of the air force, General Amikam Norkin. "Our impression is that the discussions were professional and that the information was accepted" by the Russians, an Israeli spokesman noted.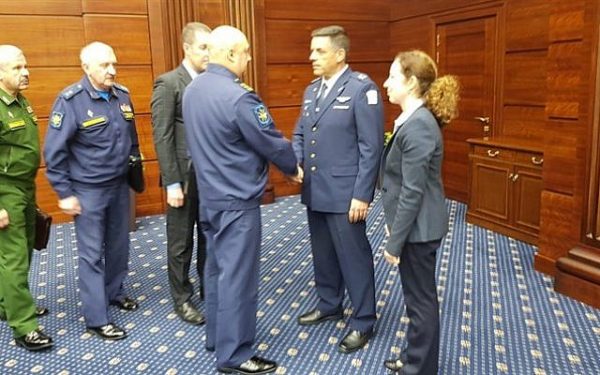 The Russians, in fact, rejected Israel's explanation. On September 23, Konashenko claimed that Israel had neither given Russia sufficient warning of the raid nor accurate information about it. He also said that Israel had used the Ilyushin as cover during the attack. "The actions of the Israeli fighter pilots … either lacked professionalism or were an act of criminal negligence, to say the least," he said. "Therefore, we believe the blame for the tragedy of the Russian Ilyushin aircraft lies entirely with the Israeli Air Force and those who made the decision to carry out such actions."
Israel rejected these allegations.
Konashenko also accused the Israeli government of showing ingratitude for assistance rendered by Russia to Israel in Syria since 2015.
First, Russia had helped Israel search for the bodies of three Israeli soldiers — Tzvi Feldman, Yehuda Katz and Zachary Baumel — in territory held by Islamic State. The trio disappeared during Israel's 1982 invasion of Lebanon. Second, Russia had been helpful in protecting Jewish cultural artifacts in Aleppo. Third, Russia had engaged Iran in removing pro-Iranian militias stationed near Israel's border on the Golan Heights. These militias were initially forced to redeploy 85 kilometers from the border. Later, they were required to take up new positions 140 kilometers from Israeli forces.
After Konashenko's press conference, Russian Defence Minister Sergei Shoigu announced steps to protect its forces in Syria.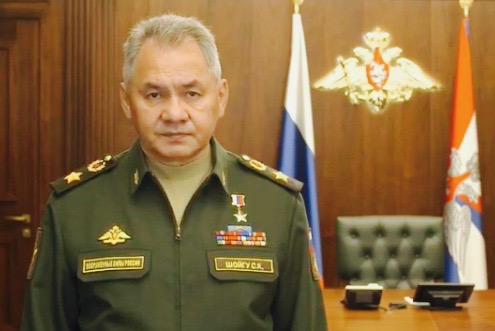 One, S-300 missile batteries would be sent to Syria within two weeks. At Israel's request, Russia had in 2113 suspended the shipment of S-300s to Syria, he said. "Now the situation has changed, and this is not our fault."
Two, Syrian command posts and air-defence units would be outfitted with automatic control systems that only Russia had previously access to. "The main point is that Syrian air-defence systems will have a guaranteed ability to identify all Russian aircraft correctly," Shoigu said.
Three, Russia would start jamming the satellite navigation, onboard radars and communication systems of non-Russian and non-Syrian airplanes operating in Syrian airspace and over the Mediterranean Sea.
In an implicit reference to Israel, Shoigu said, "We are sure these measures will calm down the hotheads and keep them from reckless actions that jeopardize our servicemen. Otherwise, we will be forced to react according to the context."
Putin's spokesman, Dmitry Peskov, described the measures as coping mechanisms to protect Russian facilities in Syria. "According to our military experts, this tragedy was caused by deliberate actions of Israeli pilots. Because of that, the deterioration in our relationship is inevitable. Moreover, the Russian side is now forced to take auxiliary effective measures to ensure the safety of our service members in Syria."
Israel was rattled by Russia's response.
Netanyahu described Russia's decision to send S-300s to Syria as "irresponsible," but added that Israel was committed to upholding its deconfliction agreement with Moscow. Netanyahu said he had told Putin, "Let's continue this deconfliction, but at the same time, I told him very respectfully and very clearly that Israel will do, will continue to do, what it has to do to defend itself."
At the United Nations this week, Netanyahu said that U.S. President Donald Trump had given him various guarantees regarding Israel's freedom of operation in Syria. "I received what I asked for," he said vaguely. "I came with specific points and I got them."
On September 28, Russian Foreign Minister Sergei Lavrov told reporters that deliveries of the S-300 to Syria had already begun.
It's clear that Russia has every intention of protecting its personnel in Syria and, by implication, Syria, which has been embroiled in a civil war since 2011.
What now? Can Israel adapt itself to this fraught situation?
No one really knows with any certainty at this juncture. But Israel's opposition leader, Tzipi Livni, appears to believe that Israel can cope in this new and challenging environment.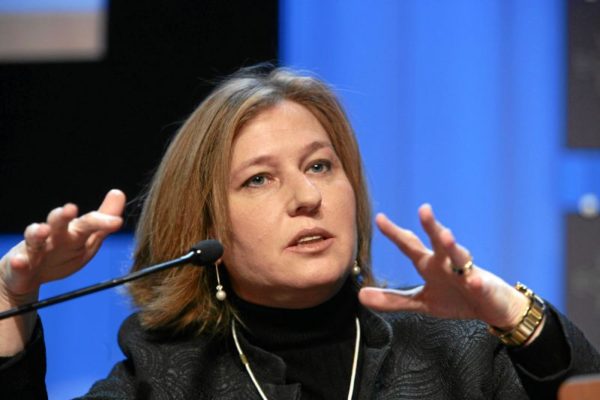 In her estimation, Israel has been playing an important role in thwarting Iran's military entrenchment in Syria. As she put it this week, "That's a shared interest of Israel and Russia, which have known until now how to maintain a respectful dialogue and important military cooperation mechanisms that ensured that Israel could keep its freedom of action in Syria in pursuit of both countries' interests."
We will know quite soon whether her assessment is correct.