Holocaust memory lies at the core of Tacheles — The Heart of the Matter, a documentary film by Jana Matthes and Andrea Schramm. It will be presented in Toronto by the 19th annual Human Rights Watch Canada Film Festival on Sunday, May 29 at 3 p.m. at the Hot Docs Ted Rogers Cinema. From May 30 to June 2, it can be digitally accessed across Canada.
Two of the major characters in this quirky movie are Yaar Harell, a dual German-Israeli citizen, and Marcel Nist, a German national. They are the creators of While God Was Sleeping, an unusual computer game set during World War II. The chief protagonists are a Polish Jew and a German SS officer.
It's a provocative game inasmuch as players can switch roles. You can be a Jewish victim or a Nazi perpetrator. It's up to you. Harell, who was born in Jerusalem and who arrived in Germany with his parents when he was five years old, discusses the game with them as the film gets under way.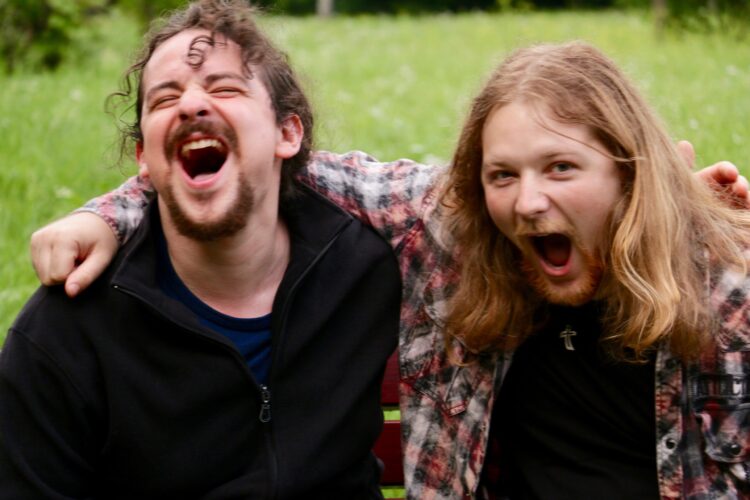 Harell is a pessimist, insofar as he associates Judaism with victimhood. "It's all dark and stereotypical," he tells his mother. "Shoah, Shoah, Shoah." To Harell, the game is his way of ridding himself of this burden. "Why do I have to suffer for things (my father) or my grandparents went through?" he asks plaintively.
The movie unfolds in German, Hebrew, English and Polish and takes place in Germany, Israel and Poland. Its title comes from a Hebrew or Yiddish word roughly meaning bottom line or straight talk. It's a word that encompasses everything Harell is committed to doing. He is not only creating a game about a profound crime/tragedy. He is learning something new about his own family.
In Israel, he visits his grandmother, Rina, after whom one of his characters in the game is modelled. A Holocaust survivor who was interned in the Plaszow concentration camp in Krakow, she shows him old family photographs, discusses her personal history, and claims that Jewish survivors defeated the Nazi regime by building new lives for themselves in Israel.
Two years elapse and Harell meets his co-creators, Marcel and Sarah Heitz, a German illustrator, in Krakow. As they brainstorm, they map out the game's plot and produce accompanying drawings. Later, they visit Plaszow, which was featured in Steven Spielberg's 1993 film Schindler's List.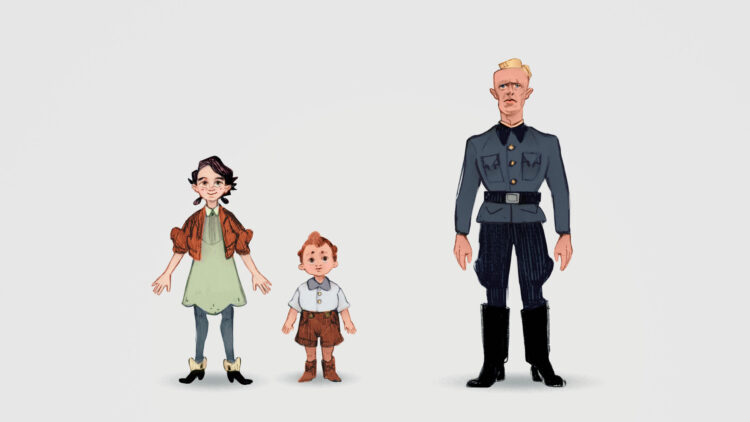 As they leave the camp, which is a memorial today, Harell spies offensive graffiti in Polish scrawled on a gate — "Fucking Jews get out of Poland."
Harell is deeply affected by what he has just seen and wants to leave this "shit" behind him. Sarah, who appears to be his girlfriend, comforts him.
Calling his father in Germany, he breaks down in tears. Shortly afterward, his father joins him in Krakow. It's unclear why Harell's parents left Israel to live in Germany, but it's abundantly clear that the Holocaust has had a marked impact on his father, who was born after the war and who still mourns the brother he lost during the Shoah.
Tacheles — The Heart of the Matter is a raw and honest account of Harell's attempt to find closure. It's an emotional journey that is sure to affect viewers.