Tel Aviv, Israel's lively city set along the shores of the balmy Mediterranean Sea, tends to be architecturally drab. On closer inspection, it leaves a far more positive impression.
Founded 105 years ago as a garden suburb of adjacent Jaffa, and now Israel's cultural and commercial capital, Tel Aviv has the distinction of possessing one of the world's largest collection of Bauhaus buildings and certainly the most in the Middle East.
As a result, the United Nations' UNESCO agency has designated Tel Aviv as a world heritage site.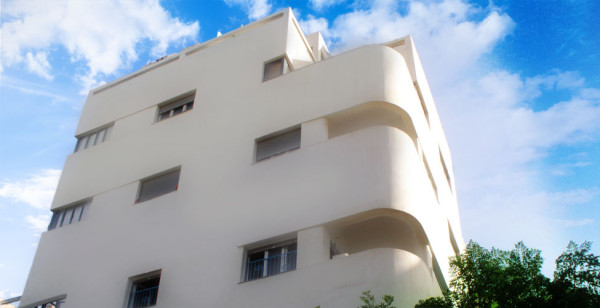 There are some 4,000 Bauhaus buildings here, and in recent years, about 10 percent of them have been refurbished. The rest, though sadly in a state of disrepair, still impart an aura of distinctiveness. In the main, these historic buildings can be found in the center of Tel Aviv, around Dizengoff Square, which was named after the wife of one of its mayors, Meir Dizengoff.
Having always been impressed by these white-washed cubist buildings, I joined a walking tour of the Bauhaus district. Tours take place every Friday morning at 10 a.m. from the Bauhaus Center at 99 Dizengoff Street.
As I learned during the two hour guided tour, the Bauhaus movement in Palestine/Israel flourished from the 1930s to the 1950s. Extolling the virtues of simplicity and functionality, it was founded by German architect Walter Gropius in 1919 in Weimar.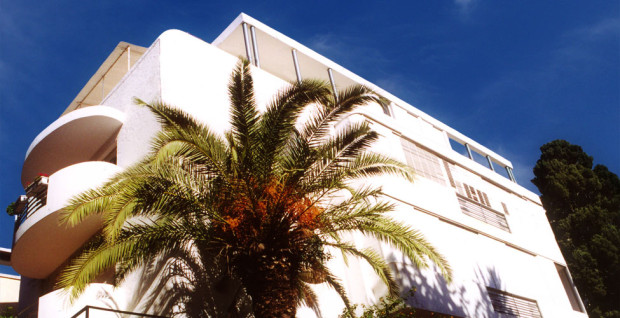 During the 1920s and early 1930s, however, the epicenter of the movement was in Dessau and Berlin.
Nazi ideologues dismissed the Bauhaus style as un-German, and after Adolf Hitler's accession to power in 1933, the Bauhaus movement fell into disfavour, forcing many of its proponents, including Mies van der Rohe, to flee Germany.
A few of its acolytes, including  Erich Mendelsohn, settled in Palestine, where Jews were building a Jewish homeland.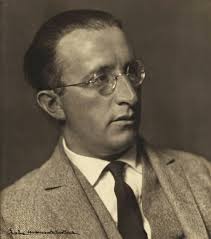 When German Jews like Mendelsohn arrived, Tel Aviv was a work in progress from an architectural point of view. Ottoman-inspired buildings gave it a Middle Eastern flavour, but with the influx of European immigrants, its character began to change.
During this period, as its population increased substantially, Tel Aviv experienced a building boom. Bauhaus architects such as Joseph Neufeld, Dov Carmi and Arieh Sharon left their stylistic mark on the expanding city.
Shunning ornamentation and given to minimalism, Bauhaus architecture was inextricably associated with certain design flourishes — smooth facades, porthole windows and flat roofs. Rounded corners were not one of its feature, but in Palestine and then in Israel, they came into their own.
And since the buildings were painted in shades of white and beige, the neighbourhoods in which they were built came to be known as the White City.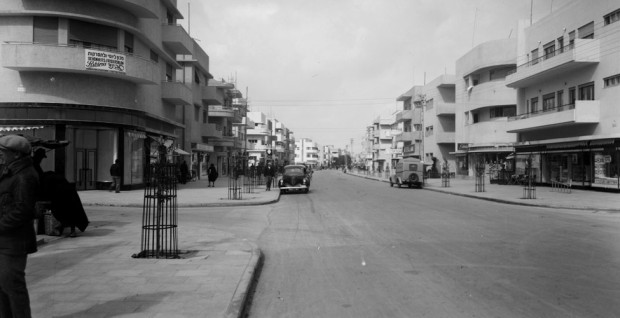 During the guided tour, which took place on a seasonably warm day in the summer, the glories of Bauhaus architecture emerged.
On Yael Street, we stopped at a sedate three-storey, cream-coloured building wreathed in a profusion of tropical vegetation. The guide cited it as an example of adaptability to a Middle East climate, pointing to its wider-than-average balconies, sunbreaks and ventillation slits.
On Reiness Street, we came upon the corner of a building that resembled the bow of a ship.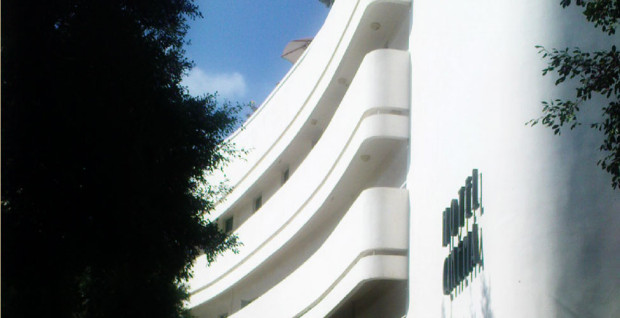 Toward the end of the tour, on Dizengoff Square, we paused at the Esther movie theater, which had been converted into a boutique hotel. With its flowing lines, it was one of the finest Bauhaus buildings I had ever set eyes on, a testament  to Tel Aviv's wonderful Bauhaus legacy.