The Israeli historical drama, The Beauty Queen of Jerusalem, is back for a second season on Netflix, and that's good news.
Based on a novel by Sarit Yishai-Levy, and unfolding in Hebrew, Ladino and English over 16 episodes, it is about the joys, disappointments and travails of a Sephardi family in Jerusalem during the British Mandate period in Palestine.
The first episode opens in 1942 as Luna (Swell Ariel Or), the eldest daughter Gabriel (Michael Aloni) and Rosa (Hila Saada) Ermoza, enjoys her honeymoon in Tel Aviv. Luna is a talented dressmaker who works in a clothing store owned by Zachs (Dov Navon), a refined German Jewish refugee. Luna's husband, David Franco (Israel Ogalbo), seems like a fine fellow, but he suffers from the trauma of shell shock from his service as a soldier in the British army during World War II.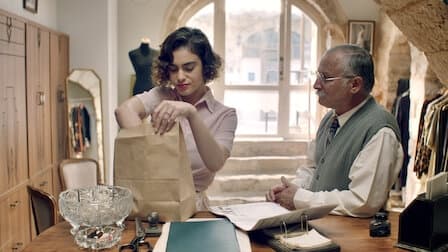 Gabriel, having foolishly gotten into debt, has sold half of the shares in his delicatessen to Morduch (Kobi Maor), an unsavory businessman whose unorthodox plans for the shop upset him and his domineering mother, Mercada (Irit Kaplan), a widow who still mourns the untimely loss of her husband.
Season two unfolds against the ominous backdrop of a wave of German victories in the war. Gabriel's friend and confident, Avraham (Itzik Cohen), a wheeler-dealer, curses the Nazis for having sunk a passenger ship with 96 Jewish passengers onboard.
Rosa's ne'er-do-well brother, Ephraim (Tom Hagi), has joined the Lehi, a right-wing militia striving to eject the British from Palestine by means of terrorism. Ragged and constantly on the run, he appears and reappears in Rosa's life. At one point, he kidnaps a Jewish woman who has been dating a Palestinian nationalist intent on blowing up a Jewish target.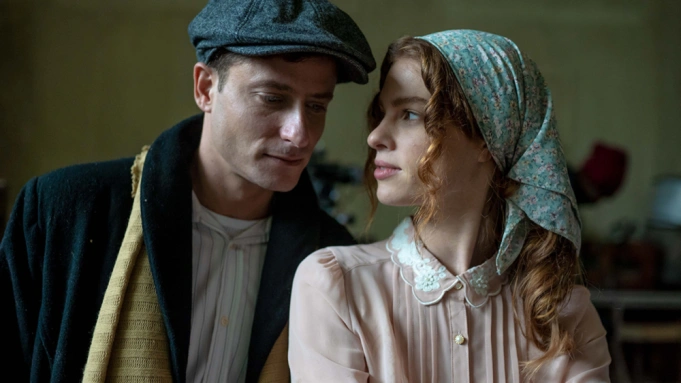 Gabriel, unhappily married to Rosa, is looking for Rochel (Yuval Scharf), his old girlfriend who has just returned to Palestine after a lengthy sojourn in New York City. She and her illegitimate son, Shlomo, have been reduced to penury. Having finally found them, Gabriel tries to be of assistance. When Rosa discovers he has been in touch with them, she explodes in anger.
The story line weaves through the lives of these disparate characters, revealing their strengths and weaknesses. The actors who portray them are uniformly convincing.
The plot comes to a head when David, in a jealous rage, beats Luna to a pulp, requiring her to be hospitalized. From that point onward, Luna's parents and grandmother turn against David, and Gabriel urges Luna to divorce David.
There are a number of worthy subplots. The most compelling one revolves around the budding love affair between Shlomo, an ultra-Orthodox Jew, and Amalia, the daughter of a pious farmer in the town of Safed.
The other two subplots, though not as intense, are no less interesting. Rosa sets up a lucrative food stall, which proves to be popular with British soldiers, but which enrages Morduch and leads to dire consequences. Meanwhile, Mercada attempts to seduce Zachs in her search for a suitable husband.
Luna, who stands at the center of this series, becomes fast friends with Stephanie Parker (Maya Thomas), the vivacious wife of a British colonel. Stephanie admires Luna's dress designs and proposes a business partnership in London which she seriously considers.
The Beauty Queen of Jerusalem, though sometimes slow and ponderous, skillfully resurrects a time and place that has faded into obscurity.