Israel withdrew unilaterally from the Gaza Strip in the summer of 2005, but 13 years on Gaza remains a tinderbox and a bone in Israel's throat.
Israel had hoped that its pullout from Gaza, conceived and implemented by Prime Minister Ariel Sharon, would bring a measure of prosperity to its generally impoverished Palestinian inhabitants and stabilize a perennial flashpoint.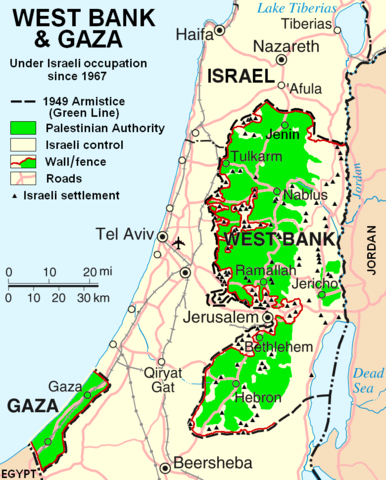 These fond wishes have been bitterly dashed.
In 2006, Hamas, dedicated to Israel's destruction, defeated the mainstream Fatah movement in an election. In the following year, Hamas staged a violent coup, forcing Fatah out of Gaza. Israel, fearing that Hamas would import limitless quantities of weapons and munitions, imposed a blockade on the coastal enclave. In short order, Hamas and its sister organization, Islamic Jihad, began firing rockets and mortars at Israel, prompting punishing Israeli retaliatory strikes.
Since 2008 and 2009, when Israel fought the first of three border wars with Hamas, the situation has degenerated. Israel and Hamas went to war again in 2012 and 2014, and have clashed intermittently in skirmishes since then.
Of late, the lulls between fighting have grown increasingly shorter, causing some Israelis to throw up their arms in despair and to wish that Gaza would just "sink into the sea," as Yitzhak Rabin, the late Israeli prime minister, was quoted as saying in the early 1990s.
Gaza, with its two million residents, is a nagging problem that will not go away.
Since March 30, when Hamas orchestrated the first weekly March of Return demanding the lifting of Israel's land and sea siege and the repatriation of Palestinian refugees to their former homes in what is now Israel, Gaza has been on edge.
During a series of confrontations with the Israeli army, which climaxed on Israel's 70th anniversary in May, Palestinian protesters have tried to breach Israel's security fence, resulting in the deaths of more than 130 Palestinians.
Several months ago, the Palestinians stumbled upon an extremely primitive but effective tactic — sending incendiary kites and balloons into Israel to set off wildfires. By all accounts, these blazes have inflicted enormous damage, burning nature reserves, scorching grasslands and devastating farmers' fields to the tune of millions of dollars. These fires have turned the area adjacent to the border into something of a lunar landscape and have caused considerable financial and psychological distress to local communities.
Israel has downed some of the kites and balloons and exacted vengeance on Palestinian cells that have launched them, but to little avail. The long and short of it is that Israel has failed to devise a fool-proof method of squelching the daily arson attacks, which Palestinians applaud and which Hamas either encourages or condones.
In recent months, Israel has also detected and destroyed a number of Palestinian smuggling and attack tunnels, but the Palestinians continue building them.
At the end of May, Israel and Hamas — which has rearmed since the last war — came to blows in the fiercest fighting since the 2014 war. Energy Minister Yuval Steinitz warned that the latest flareup could lead to a fourth war, while Avi Dichter, the former head of the Shin Bet security service and the current chairman of the Knesset's Foreign Affairs and Defence Committee, said that tensions could escalate into a major conflict.
In mid-July, in accordance with Dichter's prediction, there was a sharp renewal of fighting. The  Palestinians fired around 200 rockets and mortars into Israel and the Israeli Air Force bombed a range of Hamas targets. "We hit Hamas in a significant way and hard," said Israeli Prime Minister Benjamin Netanyahu shortly after Egypt arranged a temporary truce. "Our policy is clear: whoever hurts us, we will hit them with great strength."
And in a bid to inflict further pain, the Israeli government halted the flow of Gazan produce into Israel and the entry of most goods into Gaza. As well, Israel closed the Kerem Shalom border terminal and  placed restrictions on Gaza fishermen.
These measures are bound to exacerbate the much publicized humanitarian crisis in Gaza, which suffers from electricity shortages, a dearth of drinking water and a high unemployment rate. Gaza, too, is still recovering from the effects of the 2014 war.
Amid these ominous developments, Israel recently  carried out a military exercise simulating a war in Gaza and the capture of Gaza City, while Defence Minister Avigor Liberman said that the Israeli armed forces are prepared to "defeat any enemy" should a war break out.
Neither Israel nor Hamas really want a war.
Hamas, which has reportedly offered Israel a long-term ceasefire in exchange for an easing of the blockade, is acutely aware that a new round of warfare would severely damage Gaza's already shaky economy and destroy much of its infrastructure.
Israel is focused on deterring Iran in Syria and is less than eager to be dragged into urban combat in the warrens of Gaza's densely populated towns.
As Netanyahu said on July 16 while visiting the border town of Sderot, Israel is engaged in a "prolonged struggle" with Gaza. Barring events short of miraculous, this protracted conflict is likely to last indefinitely, meting out misery to both Israelis and Palestinians.
Tags: Gaza Strip