The Girl From Oslo, an Israeli-Norwegian co-production currently streaming on Netflix, is a topical thriller set in Jerusalem, the Sinai Peninsula, the Gaza Strip and Oslo. Unfolding in English, Hebrew, Norwegian and Arabic in ten episodes of about 30 minutes each, it is both thoughtful and entertaining, a fairly rare combination in television dramas.
Revolving around the kidnapping of a young Norwegian woman and her two Israeli companions, it grapples with a familiar theme. Should governments negotiate with terrorists who've abducted their citizens? Israel has faced this quandary countless times, but to Norway, it is disturbingly new.
Pia (Andrea Berntzen), a Norwegian medical student, and her two Israeli friends, Nadav (Daniel Litman) and Noa (Shira Yosef), are enjoying the magnificent sights of Sinai when their van is cut off on a dusty road by two all-terrain vehicles filled with aggressive armed men from the Islamic State organization.
Islamic State demands the release of Palestinian prisoners in Israel and of an Arab terrorist imprisoned in Oslo.
Pia's mother, Alex (Anneke von der Lippe), a former Norwegian diplomat, flies to Israel to "sort things out." She seems to think this problem can be resolved quite quickly.
Her contact in Israel is Arik (Amos Tamam), an Israeli diplomat she knew during the early days of the 1993 Oslo peace process, which yielded two peace agreements between Israel and the Palestine Liberation Organization and inspired hopes that the Arab-Israeli conflict could finally be defused.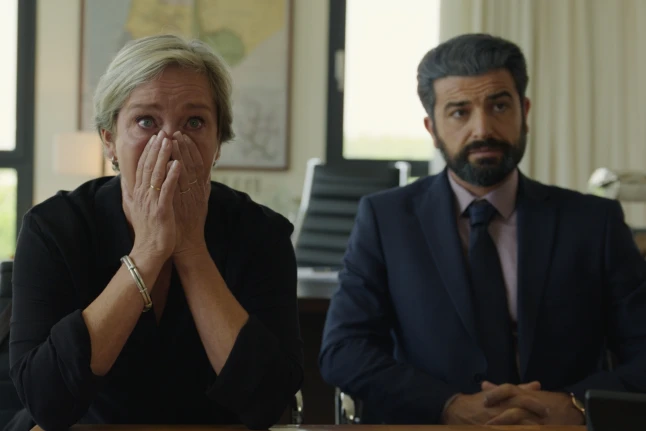 Now a government minister, Arik promises Alex he'll do whatever he can to rescue the hostages. Arik's resolve is stiffened after Alex reveals a secret she's kept to herself all these years.
But Alex and Arik are up against two major problems. Israeli commandos are not at liberty to operate in Sinai, which Israel occupied following the Six Day War but which Israel gradually returned to Egypt in installments in the 1980s. Norway, in principle, does not negotiate with terrorists.
Realizing that the odds are stacked against the hostages, Alex pressures Arik to go rogue. Bypassing Israeli government channels, at the risk to his own career, he enlists the services of an ex-commando to free them.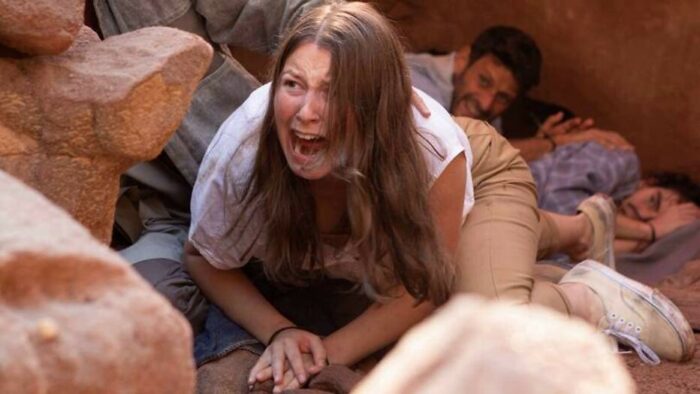 Back in Sinai, Pia manages to escape, only to be caught by her captors. And in Oslo, Pia's father, Karl (Anders Andersen), a lawyer, contacts a local Arab man to facilitate his daughter's release.
Frustrated by the slow pace of events, Alex ventures into Gaza to meet an old friend, Layla (Raida Adon). She, in turn, introduces Alex to Bashir (Jameel Khoury), a Hamas leader who declines to help her.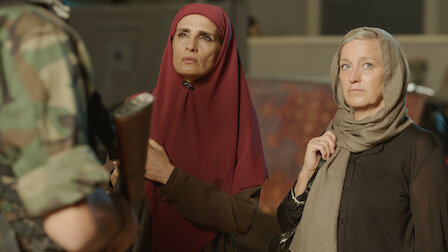 In desperation, Alex threatens Arik. If he does not try harder to free the hostages, she'll reveal a secret that could ruin his marriage.
The rescue mission in Sinai fails, prompting the terrorists to exact vengeance on one of the hostages. Fearing that time is of essence, Alex returns to Gaza, where she reaches an understanding with Bashir that could spell the difference between Pia's life or death.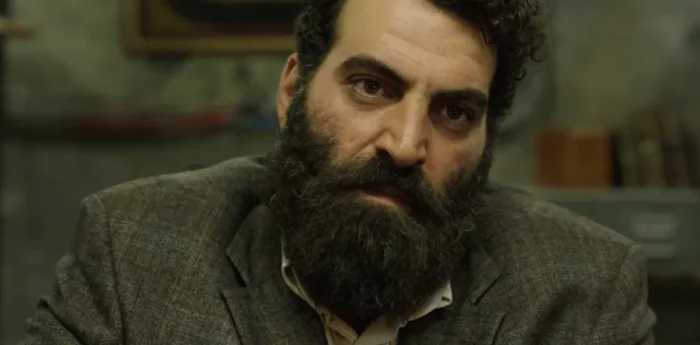 In the meantime, the Shin Bet — Israel's domestic intelligence agency — is investigating the ill-fated rescue mission in Sinai. Arik is worried. He could lose his job if he's implicated.
Thanks to one of the abductors, Yusuf (Shadi Mar'i), the hostages manage to escape. Yusuf's comrades are hot on their trail. It's questionable whether they'll reach the safety of Israel and be reunited with their distressed families.
The Girl From Oslo brims with suspense, seldom pausing to rest. Although the plot is relatively predictable, it is never boring or listless. The cast is stellar, with Anneke von der Lippe, Amos Tamam and Andrea Berntzen being particularly convincing.
The craggy backdrops in Sinai are stunningly spectacular. The juxtaposition between the beauty of the scenery and the tension of the hostage crisis is jolting.