Barnabas Toth's richly-textured Hungarian-language feature film, Those Who Remained, echoes with the grief and pain of the Holocaust in Hungary, where more than 400,000 Jews were murdered during Nazi Germany's occupation.
Two of the traumatized survivors, Aladad (Aldo) Korner and Klara (Sunny) Wiener, meet by chance and provide each other with warmth, empathy, comfort and hope for the future.
The film, which takes place in Budapest between 1948 and 1953, will be screened in southern Florida movie theatres starting on February 14.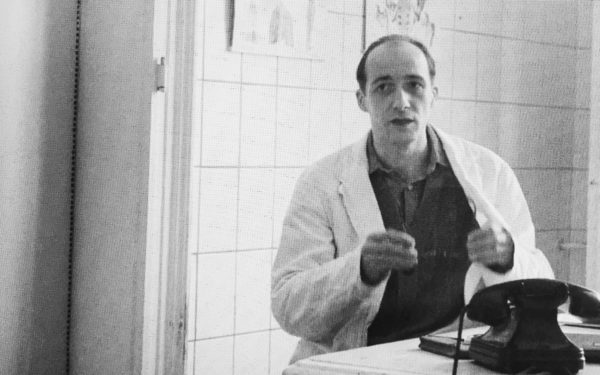 Korner (Karoly Hajduk) is a 42-year-old physician whose family perished in the Holocaust. Having been sent to a Nazi extermination camp, tattooed numbers scar one of his arms. Wiener (Abigail Szoke), 16, is tormented by nightmares about her experiences in the Nazi ghetto. These are the only direct references to the Holocaust in Toth's tender and empathetic movie.
The pair meet when Wiener's aunt, Olgi (Mari Nagy), brings her to Korner's medical office for an examination. Wiener, having lost her parents during the war, feels lonely and vulnerable. She is irresistibly drawn to Korner, a distant, soft-spoken man who conducts himself with robot-like efficiency. Despite his aloof personality, Korner shows a fatherly concern for Wiener, a smart, precocious and well-read young woman.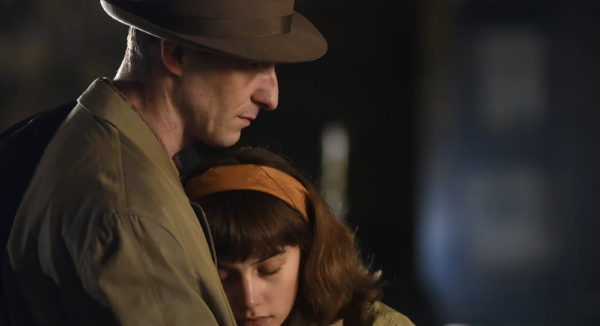 When Wiener asks Korner for a hug, he obliges. And when she threatens to prostitute herself, he agrees to let her live with him in his cramped and spare flat. Korner exercises good judgment when he moves to an adjoining couch after she crawls into his bed for company.
As she flips through his photo album, tears well up as she glances at photographs of Korner and his late wife and children, victims of fascist Hungary's collaboration with Germany.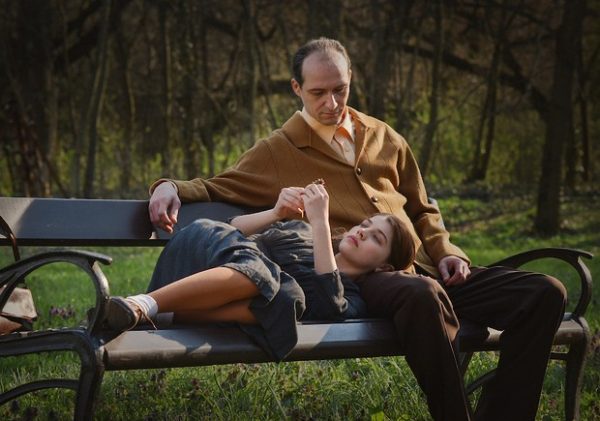 Wiener's strictly platonic relationship with Korner comes under suspicion by her school principal after she's seen on a park bench with him. In a poignant scene, she reacts sardonically when Korner lends her a biology book after learning she's going to a teen party. Much to his apparent surprise, she already knows about the birds and the bees.
The film unfolds against the bleak backdrop of austerity and the imposition of communism in Hungary. Hungarians who lived through fascism now must cope with the flip side of totalitarianism. Wiener grows frightened when she hears heavy footsteps and voices in the corridor of Korner's apartment building. She fears he will be arrested by the secret police.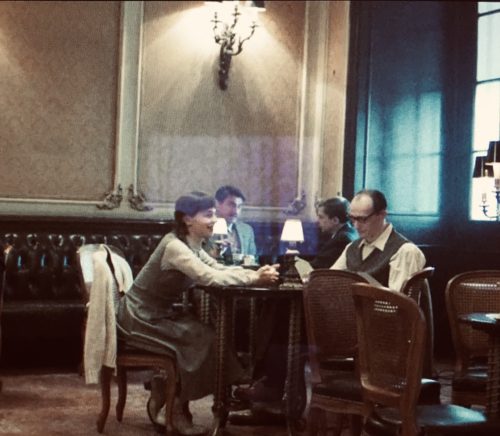 Korner is something of a recluse, but he breaks out of his shell by inviting a single woman for coffee at a cafe. Wiener is startled and disappointed by his decision to resume dating, but she, too, finds romance.
Hajduk and Szoke turn in wonderful performances, and Toth delivers a film that is both hard and compassionate in tone.