Turkey and Syria, once the best of neighbors, are effectively at war.
On March 1, Turkey launched a major offensive into northwestern Syria, the last bastion of Turkish-backed Syrian rebels fighting the Russian-backed regime of President Bashar al-Assad. The campaign is largely designed to stop the flow of some one million displaced Syrian civilians into Turkey from Idlib province, said Turkish Defence Minister Hulusi Akar.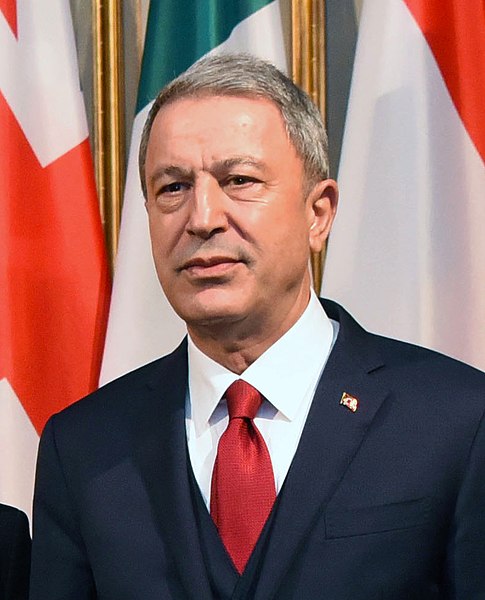 This was Turkey's fourth armed incursion into Syria in four years. In previous operations, Turkey battled the Islamic State organization and the Kurdish Workers Party, which seeks Kurdish statehood within the borders of Turkey and Syria.
Turkey's latest campaign, dubbed Operation Spring Shield, adds another layer of complexity to the convoluted civil war in Syria, which erupted nine years ago this month, displaced and exiled millions of its citizens, and claimed the lives of approximately 400,000 Syrians.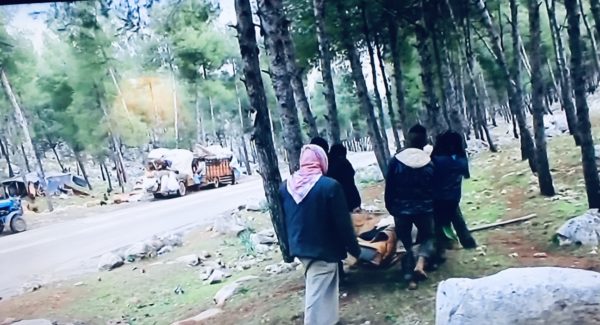 The United States has intervened in the conflict to weaken Assad's regime, defeat Islamic State, protect oil fields, counter the influence of Iran, and train Kurdish militias. At one point, 2,000 U.S. troops were deployed in Syria, but that number has fallen to 600 of late.
Israel's intervention in Syria is directly related to Iran, its foremost enemy and Syria's closest Middle East ally. The Israeli Air Force has carried out hundreds of raids in recent years to destroy Iran's budding military infrastructure on the Syrian side of the Golan Heights.
At first, the Turkish government's chief priority in Syria was to topple the Assad regime. But now its primary goal is to staunch the flow of displaced Syrians into Turkey. Currently, Turkey hosts nearly four million Syrian refugees uprooted by the civil war. Turkey's objective is to push Syrian forces back to lines agreed to in a 2017 pact brokered by Russia and Iran.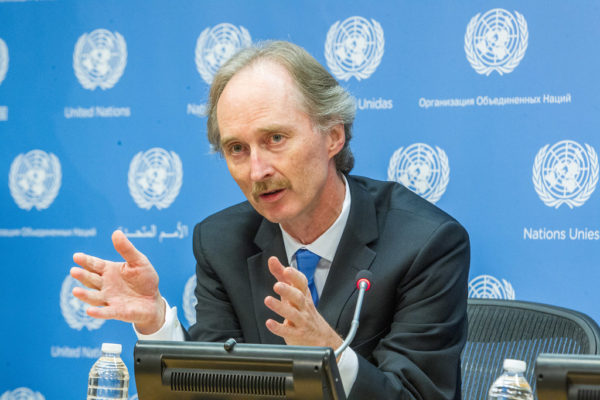 The International Committee of the Red Cross describes the latest wave of displacements in Syria as the worst since 2011.  The United Nations' special envoy for Syria, Geir Pederson, has described the present situation as a "devastating" humanitarian crisis.
Four years ago, the Turkish government agreed to absorb Syrian refugees in Turkey in exchange for a $6.6 billion grant from the European Union. This agreement broke down late last year as the Syrian army advanced into Idlib province.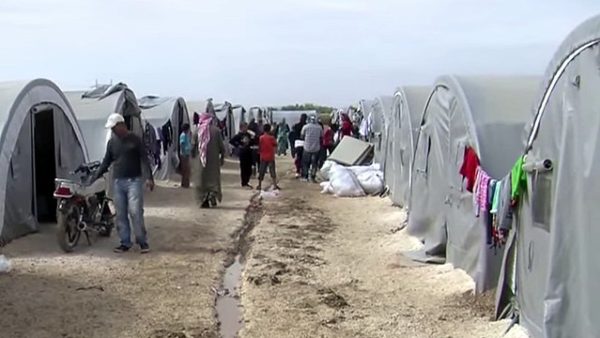 Turkey, which hosts more Syrian refugees than any other country, is not willing to bear the cost of hosting an additional one million displaced Syrians flooding into its territory and further straining its economy. To relieve the pressure, Turkey is allowing tens of thousands of migrants on its soil, mainly Syrians and Afghans, to cross into neighboring Greece and Bulgaria, both of which ares burdened by the presence of refugees.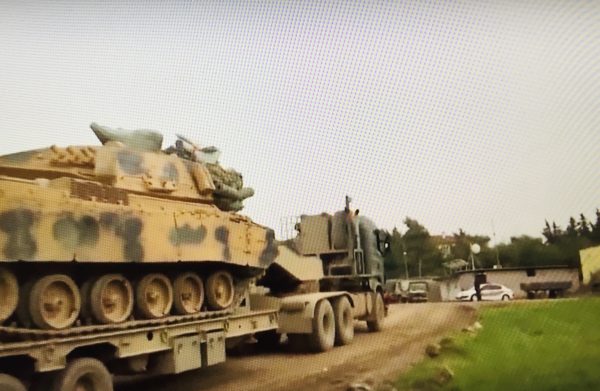 Turkey, which enjoyed excellent bilateral relations with Syria before the civil war, launched Operation Spring Shield three days after 36 Turkish soldiers were killed in a single day by Syrian and Russian bombardments in northern Syria, a sliver of which Turkey has occupied since its invasion last October. Turkey invaded the Rojava region out of fear that the Kurds, the largest stateless minority in the Middle East, were intent on forming a separatist Kurdish enclave adjacent to its southern border.
Since January, Turkey's fatalities in Syria have mounted steadily and now stand at around 60. Last month, 13 Turkish troops were killed by the Syrian army, which is supported by the Russian Air Force. Turkey insists that its current offensive in Syria is not aimed at Russia. "We don't intend to confront Russia," said Akar a few days before Turkish President Recep Tayyip Erdogan was scheduled to meet Russian President Vladimir Putin in Moscow on March 5.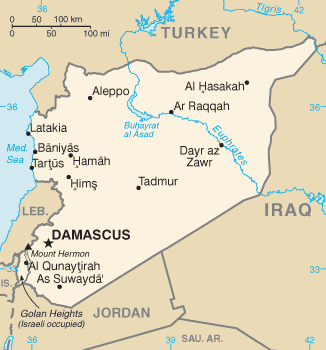 Amid these incidents, Erdogan threatened military action against Syria unless it ceased its operations in northeast Syria. With tension escalating, Turkey massed 30,000 troops along its border with Syria and deployed a further 5,000 soldiers in Idlib province.
After launching Operation Spring Shield, Turkey shot down two Russian-made Syrian air force jets. On March 3, Turkey downed a third Syrian aircraft. Since February 27, Turkey claims to have obliterated several Syrian air defence systems, knocked out more than 100 tanks and killed 2,212 members of the Syrian armed forces, including three generals in drone strikes. At least one Turkish drone has been downed by Syria.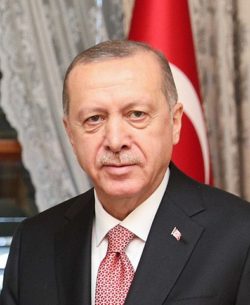 Turkey's military confrontation with Syria would have greatly surprised its former foreign minister and prime minister, Ahmet Davutoglu, whose policy of "zero problems with neighboring countries" was a key concept of the ruling Justice and Development Party, led by Erdogan.
Having alienated many of its neighbors, Turkey — the sole Muslim member of the North Atlantic Treaty Organization — has requested assistance from the United States and its NATO allies in Europe to thwart Syria's offensive in Idlib Province.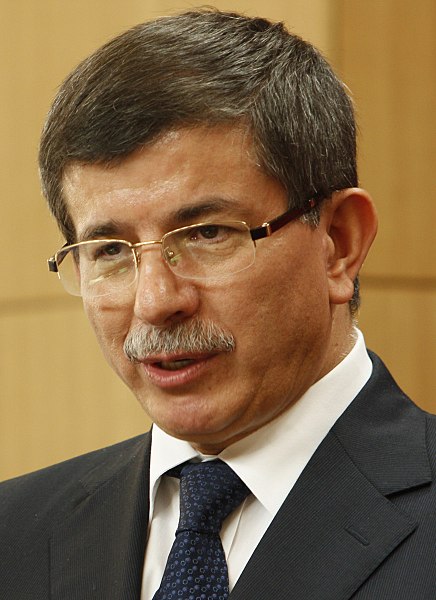 NATO's secretary-general, Jens Stoltenburg, has disclosed that Turkey has been provided with intelligence gathered by airborne radar surveillance. The United States is considering sending Patriot missiles to Turkey, but is demanding that Turkey deactivate its batteries of S-400 missiles purchased from Russia.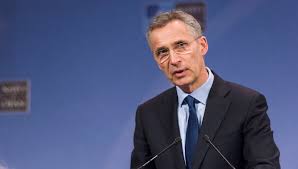 U.S. Secretary of State Mike Pompeo has called for a permanent truce in Idlib Province, having warned that the Syrian offensive could endanger many more Syrians caught in the crossfire. "The Assad regime's brutal new aggression, cynically backed by Moscow and Tehran, imperils now more than three million displaced persons," he said. "As we've said before, the (Syrian) regime will not be able to obtain military victory. The answer is a permanent ceasefire and United Nations-led negotiations."
No such truce seems possible now that the civil war in Syria appears to have entered its endgame.
Assad, supported to the hilt by Russia, Iran and Hezbollah is determined to regain every square inch of territory Syrian rebels have captured in the past nine years. The refugee crisis is thus bound to grow and drag Turkey even deeper into the quagmire of the Syrian civil war.