Alfred Ker, the prominent German Jewish theater critic and essayist, was hounded out of Germany after the rise of Adolf Hitler's Nazi regime. He never returned, migrating from one country to the next with his family and living out the rest of his life in Britain, his adopted homeland.
Ker's daughter, Judith Kerr, became a best-selling author. One of her books, When Hitler Stole Pink Rabbit, which has been translated into 20 languages, recreated her family's flight from Germany in 1933 and their resettlement abroad.
The German director Caroline Link has skillfully adapted it to the screen. Starring a first-rate cast and unfolding in German with English subtitles, it opens on VOD platforms on August 10.
The Kers, referred to as the Kempers in this bitter-sweet film, live in a sedate neighborhood in Berlin. Arthur Kemper (Olivier Musucci), an assimilated Jew and a socialist, is a harsh critic of the antisemitic Nazi government. Having learned from an acquaintance in the police department that his name is on an enemy's list and that his passport will be confiscated, he decides to flee to Prague.
His wife, Dorothea (Carla Juri), and his pre-adolescent children, Anna ( Riva Krymalowski) and Max (Marinus Hohmann), will join him there in due course. They will only return to Germany if the Nazis lose an imminent general election.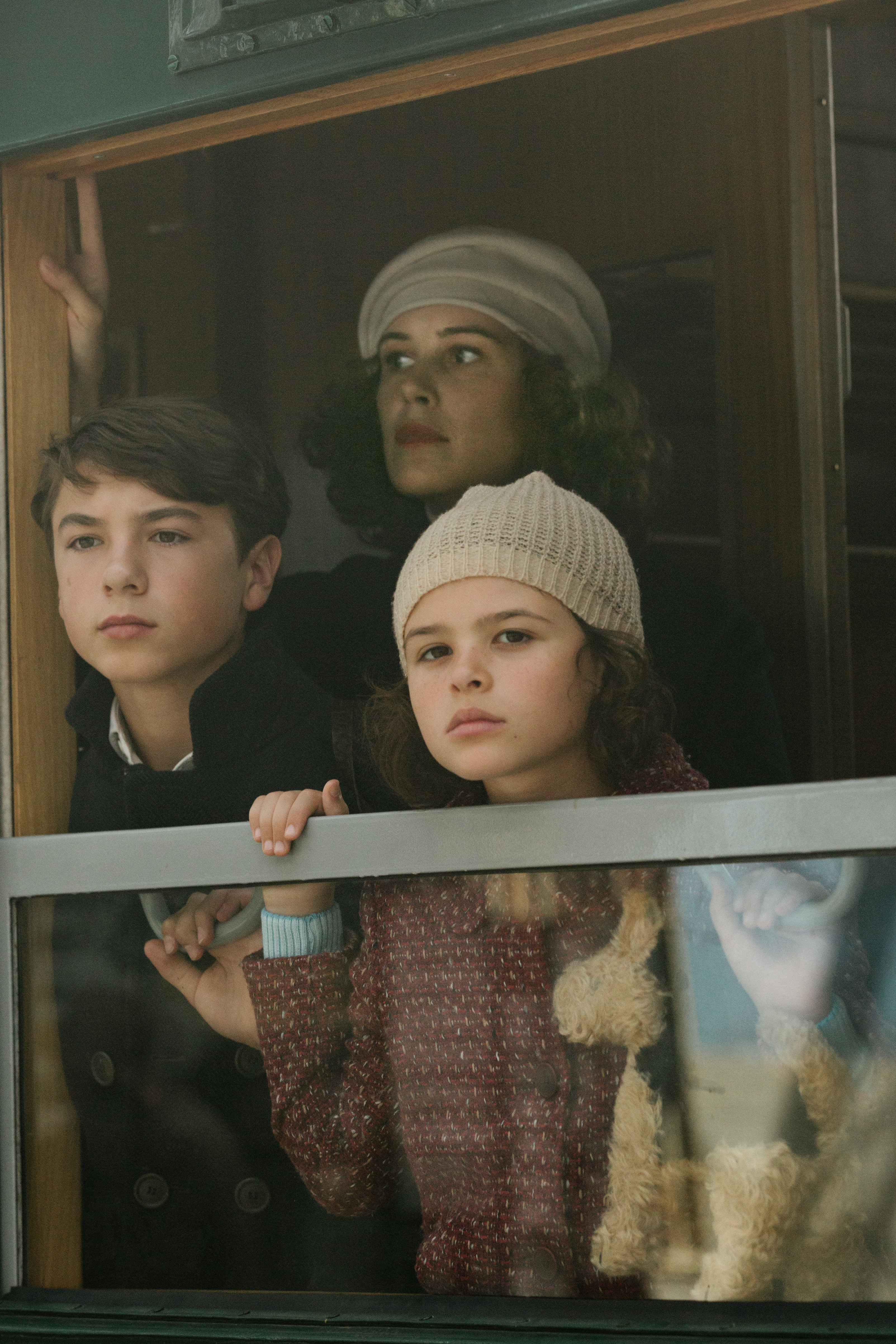 As he prepares to leave his comfortable home, he tells Anna, a bright and vivacious 10-year-old girl, that the swastika, an ancient Hindu symbol of luck appropriated by the Nazi movement, has degenerated into an emblem of stupidity.
For unexplained reasons, the Kempers decamp to Zurich, where they learn the Nazis have won a plurality of the votes in the election. "We can't go back," says Kemper. "The Germans have lost their minds."
Not being able to afford the cost of a hotel in the city, they check into a rustic guest-house in the scenic Swiss countryside. Anna already misses her pink plush rabbit, which she left behind in Berlin. Anna's uncle, Julius, informs them that their belongings have been expropriated and that books written by Kemper have been burned. Anna voices the hope that Hitler will be kind to her pink rabbit, which is emblematic of her former life in Germany.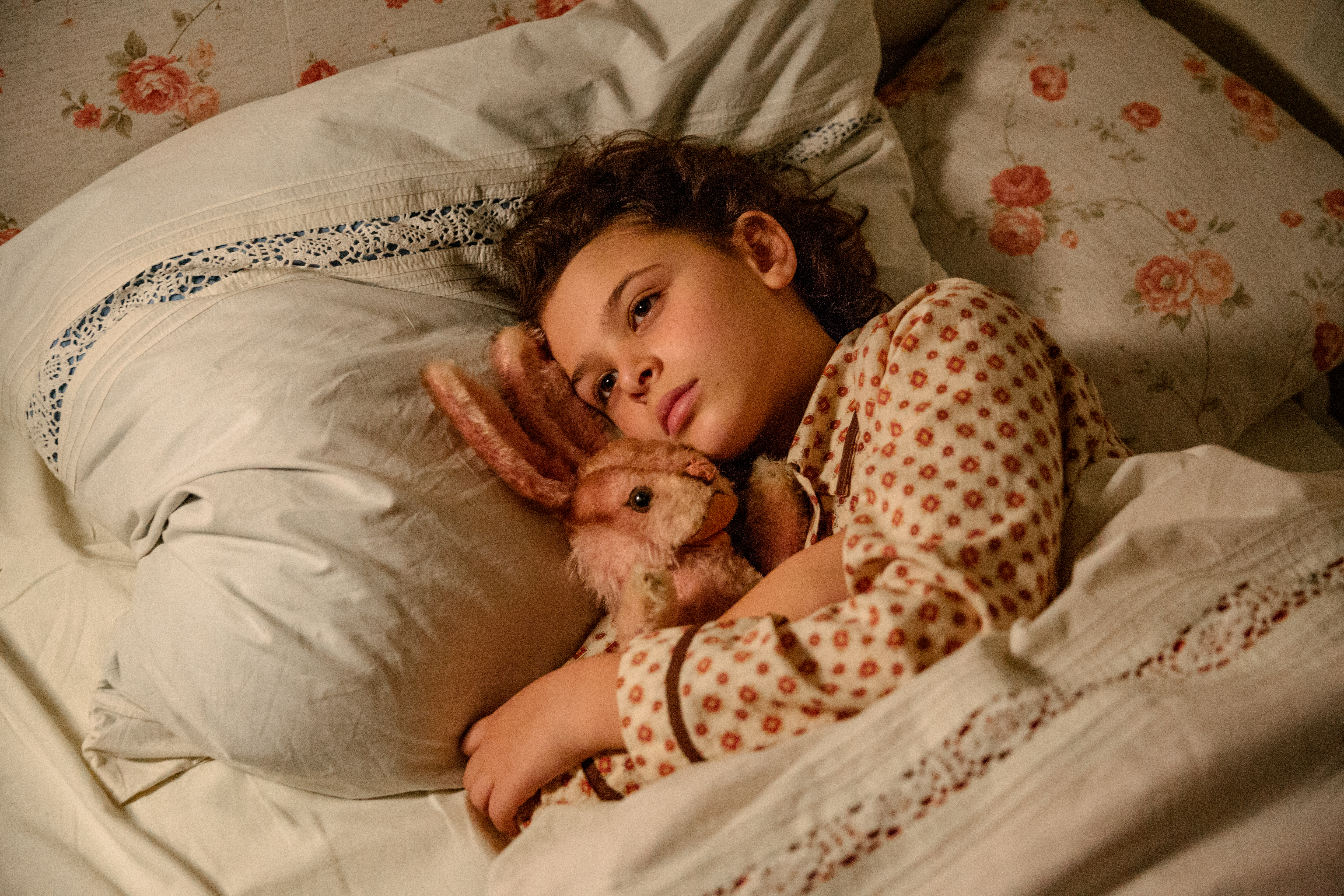 Much to his disillusionment, Kemper encounters difficulty publishing his pieces in Swiss newspapers. He correctly concludes that Switzerland cannot afford to offend Germany, its powerful neighbor. Meanwhile, Anna and Max continue their education in a local school, where they learn the Swiss dialect and local customs.
With Germany spreading calumnies about Jews, Kemper has a heart-to-heart talk with Anna and Max, telling them how important it is for Jews to behave decently and honorably in the face of Nazi lies.
Now full-blown refugees, the Kempers arrive in Paris, prompting Anna to observe that she is having a "difficult childhood," a sad but piercingly true understatement. They rent a gloomy flat in a drab apartment building, the owner of which is an antisemitic woman. Subsisting on a meager salary as a contributor to a Parisian German newspaper, Kemper can barely meet expenses.
Having lost his German citizenship, he resigns himself to being a simple Jew. Yet he celebrates Christmas. Asked by Anna to reconcile this contradiction, Kemper explains that he regards it as a secular rather than a religious holiday and as an occasion for family togetherness.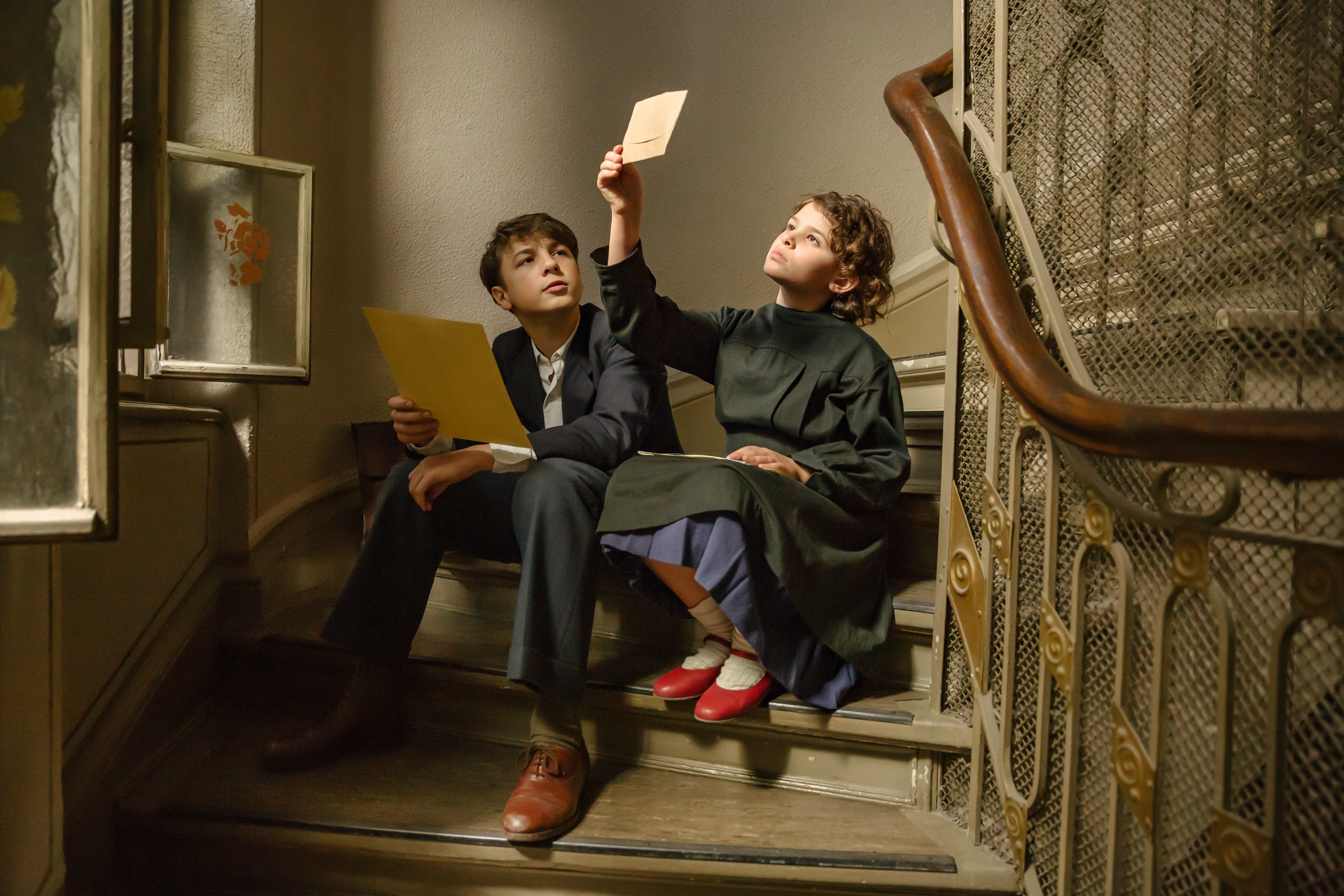 Anna's development as a writer is foreshadowed in a poignant classroom scene during which she wins first prize in an essay contest. And brighter days lie ahead when Kemper learns that his movie script has been bought by a British film director.
Two years after leaving Germany under duress, the Kempers set sail for Britain, their new home. Anna is certain that life will be better there. This aura of confidence, juxtaposed against the horror of Nazi Germany, pervades the overall spirit of When Hitler Stole Pink Rabbit.