Passions erupt and flow like red-hot lava in Woody Allen's 48th film, Wonder Wheel, which opens in Canadian theatres on December 8.
Set in the 1950s amid the honky-tonk atmosphere of New York City's Coney Island amusement park, this dark, high-strung drama delves into the lives of four people who touch each other's hearts profoundly.
Ginny (Kate Winslet), a former actress, has been reduced to working as a waitress in a clam house on the boardwalk. Unhappily married to her second husband, Humpty (Jim Belushi), the coarse, rough-hewn operator of a carousel, she yearns for a better life for herself and her 10-year-old son, Richie, a pyromaniac who needs expensive psychiatric therapy. Mickey (Justin Timberlake), a lifeguard and an aspiring playwright, catches Ginny's eye, setting into motion a smouldering romance. Carolina (Juno Temple), Humpty's estranged daughter, shows up at his house with two suitcases after leaving her mobster husband. She then proceeds to carry on with Mickey, driving Ginny into a rage.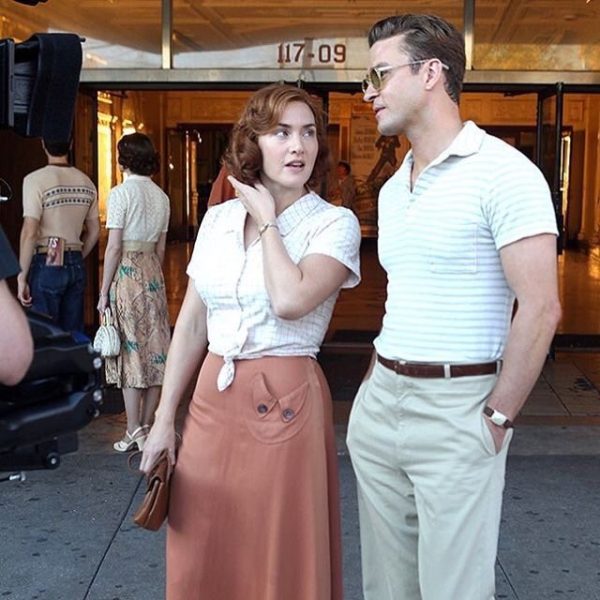 It's a combustible mix of emotions, and Allen juggles the fireworks with the aplomb of a seasoned auteur.
He directs an exceedingly accomplished cast. Winslet, playing a suppressed working-class woman with big ambitions and bigger dreams, is superb. Belushi is excellent as a tormented soul striving to satisfy a demanding spouse. Timberlake, the narrator, is fine as a bohemian intellectual caught between two desirable women. Temple, portraying the disillusioned and frightened wife of a gangster, is a model of sweetness and light.
The movie begins as Carolina returns to her father's house after a five-year absence. She doesn't have a dime to her name and she's in serious trouble after having jilted her jealous husband. At first, Humpty is none too pleased to see her. "You threw it all away," he lectures Carolina sternly, referring to her ill-fated union with "a cheap hoodlum." But Humpty soon warms to a daughter he never stopped loving. He allows her to live in his cramped house, he finds her a job as a waitress and he finances her night school studies.
Ginny, frumpy but attractive at 39, meets Mickey on the beach, and the romantic sparks fly. Although Mickey recognizes a "tragic flaw" in her character, he doesn't care. Nor is he deterred by the fact that she's older and married. As far as he's concerned, this liaison is little more than a summer fling. Ginny, feeling trapped in a marriage to a man with whom she has nothing in common, regards her affair with Mickey as a last chance to find happiness.
When Ginny discovers that Carolina is romantically interested in Mickey, she tries to discourage Carolina from pursuing Mickey, whom she denounces as a "phony" who'll break her heart. At this point, Carolina is still unaware that Ginny and Mickey are in a relationship.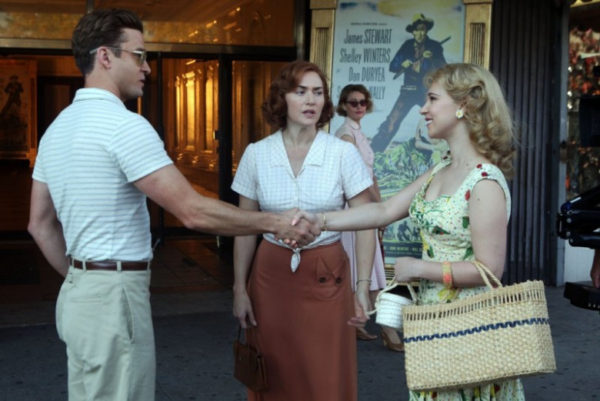 Mickey likes and appreciates Ginny, but he's not ready to commit, even after she buys him a $500 gold watch as a token of her affection. The unvarnished truth is far less complicated. Mickey, disregarding the sage advice of a friend, prefers Carolina to Ginny. As fate will have it, Mickey will come up short.
Wonder Wheel, bursting with the sound and fury of high-octane emotion, strikes all the right notes and is one of Allen's finest films.