M
elissa Lantsman, the first Jewish female Conservative Party member of Canada's parliament, was right on the ball when she recently criticized the federal government for its inexplicable and inexcusable failure to quickly annul the contract of an anti-racism trainer who promoted antisemitic hatred.
L
antsman, who represents the heavily Jewish Thornhill constituency in greater Toronto, was referring to the notorious Laith Marouf case. Marouf, an ethnic Palestinian, collected more than $6000,000 in government contracts over a period of seven years as he maliciously posted racial slurs about Jews on his social media accounts. He referred to Jews as "loud mouthed bags of human feces" and wrote that "Jewish white supremacists" deserved a "bullet to the head."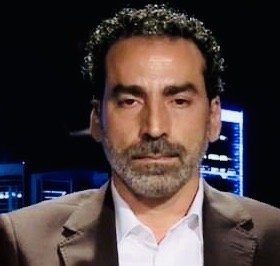 For good measure, he described French Canadians as low-IQ "frogs" who speak an "ugly" language and often referred to the federal government, his employer, as "Apartheid Canada." Two months ago, shortly after Marouf's misdeeds surfaced in the media and embarrassed the government, Diversity and Inclusion Minister Ahmed Hussen belatedly announced that his ministry had cancelled his contract. Speaking in parliament several days ago, Lantsman pointed out that, while it took the government only two days to cut funding to Hockey Canada after learning of sexual misconduct within that organization, the government waited no less than a month before it severed its ties with Marouf. The delay in addressing this issue in a timely fashion, she correctly charged, was tantamount to "absolute silence on Jew hatred" by a government that regularly condemns racism. The truth is that Marouf was outed by three Jewish Canadians who had the fortitude and persistence to expose him as a bigot. As early as the summer of 2021, high tech consultant Mark Goldberg complained in blog posts that government funding of Marouf was like "funding hate." Goldberg posted these blogs after Twitter suspended Marouf's account due to allegations he had advocated anti-Jewish violence. Having been apprised of Marouf's noxious tweets, Liberal member of parliament Anthony Housefather warned Hussen and demanded immediate action. Hussen's office apparently sent warnings about Marouf to Prime Minister Justin Trudeau's office, but Marouf remained in his post.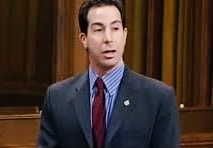 Around the same time, Ya'ara Saks, a Liberal member of parliament, informed members of Trudeau's government that it was inadvertently financing the activities of a serial racist. Nothing was done until the Canadian Press broke the story on August 19. At that point, Hussen said he would "look closely at the situation." Three days later, he defunded Marouf. By then, the Marouf affair had spiralled into a scandal. To his credit, Hussen neither attempted to fudge the issue nor to pass the buck. He has acknowledged that an entire month elapsed before Marouf finally lost his government funding.
As he explained in the House of Commons earlier this month, he did not defund Marouf's organization until a "review" had been completed. "Do I wish that we've been able to move the process along more quickly? Absolutely, but it was also important that we got this right to ensure accountability for this organization." We still do not know why the government dallied. But one can only hope that lessons will be learned from this sordid affair. Surely the most important one is that the government must rigorously review funding requests and carefully monitor its recipients. Charlatans like Marouf come and go and cannot be allowed to squander taxpayer's money. As for Marouf, he has learned absolutely nothing from his dismissal. Last month, he claimed he was the victim of a "Zionist-organized harassment campaign" enabled by a "complacent colonial media." Poor Marouf! Now that his Canadian funds have dried up, he would be advised to look elsewhere. He could start in Iran or Syria.