A
didas, the sportswear manufacturer of brand-name shoes, clothes and accessories, plans to release a selection of new products inspired by the American rapper/record producer Kanye West, otherwise known as Ye.
T
he roll out of the "Yeezy" line is reportedly scheduled to take place around the fourth anniversary of the most serious antisemitic incident in U.S. history — the attack by a heavily-armed neo-Nazi thug on the Tree of Life Synagogue in Pittsburgh on October 27, 2018. During his murderous rampage, he killed 11 Jewish men and women. In light of West's descent into the cesspool of antisemitism, Adidas' timing could not be more execrable. Is Adidas, a German company, so oblivious? West, in recent weeks, has used his media presence and social influence to poison the minds of his estimated 31 million followers with antisemitic tropes about Jewish power and control. As the Anti-Defamation League points out, he has blamed the "Jewish media" and "Jewish Zionists" for alleged misdeeds. West, who recently announced his intention to purchase the far right-wing social media site Parler, which has played host to antisemites, claims that "Jewish people" have expropriated the "Black voice." As well, he contends that the "Jewish community, especially in the music industry," takes "us and milk us till we die." In these outrageous rants, West suggests that Jewish managers of African-American musicians have exploited and cheated their clients. Most recently, in an interview conducted by Chris Cuomo on NewsNation, West slammed the "Jewish underground media" and suggested that "every celebrity has Jewish people in their contract." In another rant, West — a vocal supporter of Donald Trump —  claimed that Jared Kushner, Trump's son-in-law and former advisor, worked on the 2020 Abraham Accords solely for monetary gain.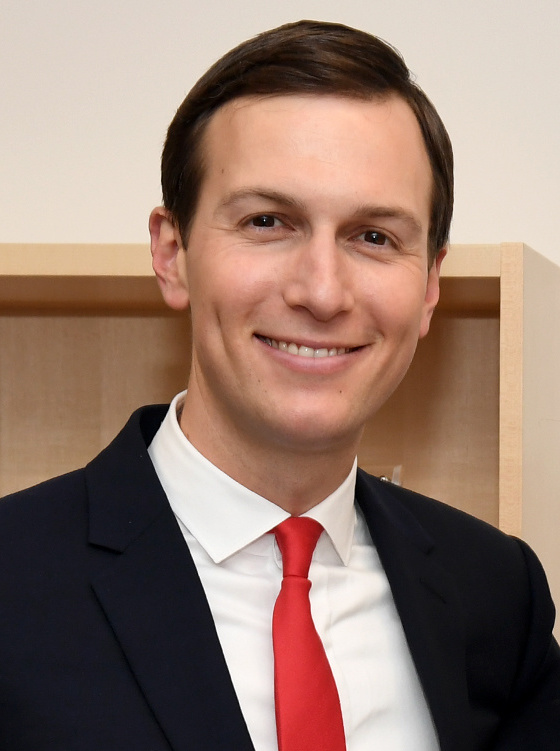 "You know, he made these peace treaties," he said. "I just think it was to make money. I just think that that's what they're about is making money. I don't think that they have the ability to make anything on their own. I think they're born into money." If West did not have a track record as a peddler of antisemitic rhetoric, this mean-spirited comment might have escaped attention. But in light of his demonstrable animus toward Jews, his jaundiced opinion of Kushner's motives appears to be impregnated with antisemitism. The Anti-Defamation League has correctly pointed out that West's "notions are deeply embedded in age-old antisemitic myths about Jewish greed, power and control of the entertainment industry." At a moment when antisemitism is on the ascendancy in the United States, West's despicable outbursts are not only unsettling but downright dangerous. Even if only one percent of his followers buy into his reprehensible lies, 300,000 new antisemites will have been created. If Adidas continues to support West's line of products, it will be an accessory to his hateful promotion of antisemitism. Adidas must not only condemn and distance itself from West, but cancel its contract with this hatemonger. Last week, Adidas let it be known it is reviewing its partnership with West. Although its arrangement with him has been very profitable, it noted, all successful partnerships must be rooted in "mutual respect and shared values." Thanks to West's stupidities, Adidas has been presented with an opportunity to send a powerful and unmistakable message that good business practices and racial and religious prejudice cannot coexist. In a decent society, they are simply incompatible. The fashion house Balenciaga, having severed ties with West, has set an example for Adidas to emulate. In a statement this week, its parent company, Kering, said, "Balenciaga has no longer any relationship nor any plans for future projects related to this artist." It is abundantly clear that West has run amok and is now a person beyond the pale. Adidas should end its association with this disgusting racist right now.