With Israel's March 2 general election just more than one week away, Blue and White Party leader Benny Gantz appears to have painted himself into a corner.
It could cost him dearly.
Gantz, whose centrist party won more Knesset seats than Prime Minister Benjamin Netanyahu's right-wing Likud Party in the last two inconclusive elections in 2019, has ruled out the possibility of including the Arab Joint List — an amalgamation of four Israeli Arab parties which represent the interests of Israel's Arab minority — in a future coalition with a "Jewish majority."
But without the support of this party, the third largest in the Knesset, Gantz is unlikely to have enough parliamentary seats to unseat Netanyahu, who has been indicted on three charges of corruption and goes to trial on March 17.
Has Gantz, a novice politician, blundered?
After the last election in September, the Arab Joint List recommended Gantz as the next prime minister to President Reuven Rivlin, who's empowered with the task of choosing a party leader to cobble together a government. It was the first time in decades that Arab parties had backed a mainstream Zionist politician to be prime minister. This last occurred in 1992 when they endorsed Yitzhak Rabin, whose platform called for a peace agreement with the Palestinians.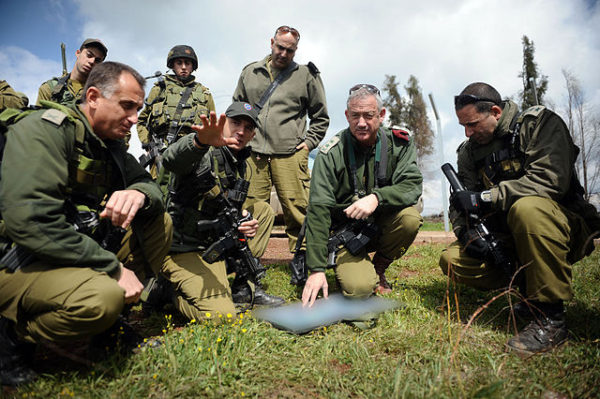 The Arab Joint List, formed in 2015, rallied behind the Blue and White Party despite its reservations about Gantz, who, as chief of staff, commanded the Israeli army during the 2014 Gaza war.
"Benny Gantz is not our cup of tea," explained Ahmed Tibi, a member of the Arab Joint List. "We have a lot of criticism of him, specifically regarding Gaza. But when we told our public we would do all in our power to remove Netanyahu from power, we realized we would need to take a bold step."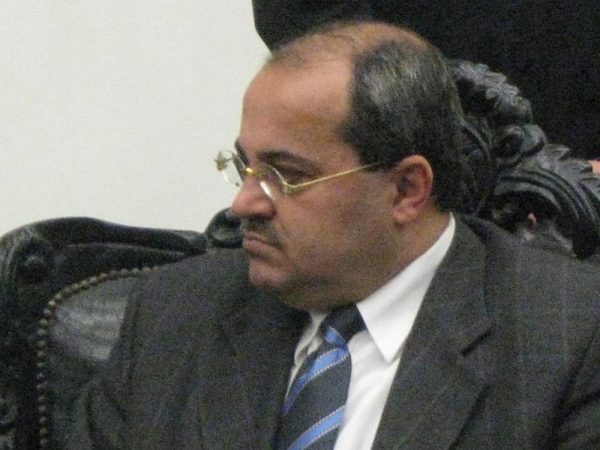 The decision by the Arab Joint List to support Gantz, whose party has not explicitly endorsed a two-state solution, was historically important, but it had no practical effect because he was unable to form a government, necessitating a third election early next month.
Gantz, though, will need the support of the Arab Joint List in order to succeed Netanyahu.
Consider the math.
Judging by one of the most recent polls, the Blue and White Party will win 35 of 120 Knesset seats on March 2, though Gantz claims he will garner 40, while the Likud is expected to pick up 33 seats. The Arab Joint List will win 13 seats, and the left-of-center Labor Party and the left-wing Meretz Party will won a total of nine seats. The right-wing Yisrael Beytenu Party will win seven seats. Two right-wing religious parties, Shas and United Torah Judaism, will win 16 seats. The far right-wing Yamina Party will win seven seats.
This means that the centrist/left-wing bloc would command 44 seats, compared to 56 for the right-wing bloc. Neither side would have enough seats to form a majority government. If the Arab Joint List, headed by Ayman Odeh, supported Gantz, the centrist/left wing bloc would have 57 seats, still not enough to establish a government. But if Avigdor Liberman, the leader of Yisrael Beytenu, joined Gantz's coalition, Gantz could coast to victory.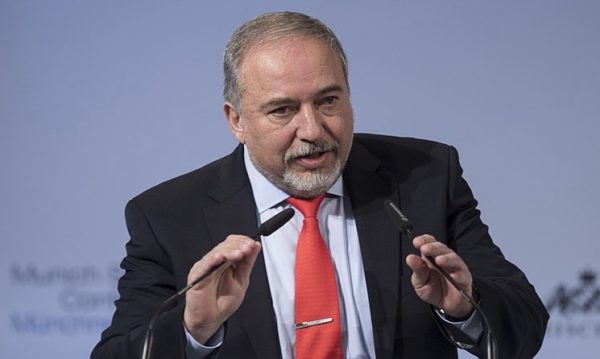 The problem facing Gantz is that Liberman and Odeh despise each other and would not agree to sit in the same coalition. Which means that a fourth election may have to be called.
Gantz shot himself in the foot by endorsing U.S. President Donald Trump's Arab-Israeli peace plan, which the Arab Joint List strongly opposes.
After discussing the proposal with Trump at the White House, Gantz described it in glowing terms, calling it a "significant and historic milestone" and promising to implement it in tandem with other countries in the region.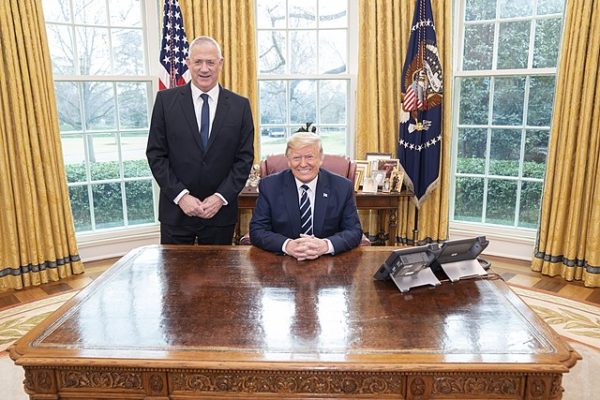 Shortly afterward, a member of the Arab Joint List, Yusuf Jabareen, announced that Gantz had squandered his opportunity to establish an alliance with his party by virtue of backing the American "vision" for peace, which is partial to Israel.
On the heels of Jabareen's comment, Odeh made it official, "There is no way we will support (Gantz) … if he doesn't come out against this (the Trump plan)."
By way of response, Gantz officially excluded the Arab Joint List as a potential partner. As he put it on February 11, "My disagreements with its leadership on national and security issues are deep, difficult and unbridgeable."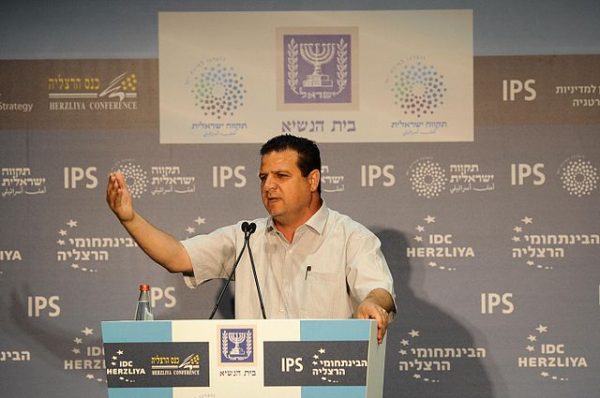 Gantz, however, rejected a provision in the plan suggesting that Israeli Arab towns in the Triangle could become part of a future Palestinian state. "I want to take this issue off the table," he said. "No Israeli citizen, Jewish or Arab, will be coerced into another country."
In a Twitter post, Netanyahu wrote that Gantz is "misleading" Israeli voters with his claim that he can form a government without the Arab Joint List.
Netanyahu could be right. Gantz needs the explicit or implicit support of the Arab Joint List to send Netanyahu packing. But if Netanyahu resigns, which is unlikely, Gantz could easily form a coalition government with the Likud.