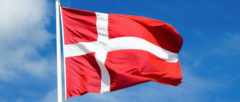 Seventy years ago this month, amid the terror of the Holocaust, the forces of decency prevailed in Nazi-occupied Denmark.
At a time when millions of Jews throughout Europe were being systematically murdered in German extermination camps in Poland, the Jews of Denmark were being saved by their fellow citizens, in one of the most remarkable and inspirational chapters of World War II.
How and why it happened is the subject of Bo Lidegaard's Countrymen, published by McClelland & Stewart. Drawing on untapped primary sources, Lidegaard, a former Danish diplomat and now editor-in-chief of Denmark's leading daily newspaper, has written a comprehensive account of an astonishing event.
It all began on April 9, 1940, when Germany invaded Denmark but promised to respect Denmark's independence and neutrality and not to interfere in its internal affairs. Germany, in effect, pledged to keep its hands off the small Jewish community, but the promise was not kept, of course.
Among the nations occupied by Germany, Denmark was a special case. There was really no such thing as the  "Jewish question in Denmark," a recurrent theme elsewhere in Europe, and Danish democracy was synonymous with a rejection of racism and totalitarianism.
Grassroots antisemitism existed, as did a tiny Nazi party, but on a state level, anti-Jewish prejudice was an alien concept, as Lidegaard suggests. Indeed, after Kristallnacht in Germany, antisemitic propaganda was, for all intents and purposes, banned in Denmark. Nonetheless, the Danish government tightened its immigration regulations to prevent refugees from taking  up permanent residence in Denmark.
From the moment the German army marched into Denmark, the Danish elite, from King Christian X on down, unanimously agreed that Danish citizens of Jewish descent were an integral part of the country and could not be touched by outsiders. The Nazi regime was acutely aware that any action against Jews would lead to the collapse of Denmark's policy of cooperation with Germany.
Danish industry and agriculture provided essential supplies to Germany, and Denmark permitted 6,000 to 7,000 Danes, mainly of German origin, to join Frikorps Danmark, a military formation which fought alongside the Wehrmacht. Given Denmark's accommodating stance, Adolf  Hitler regarded Denmark as a model protectorate.
Toward the end of 1941, Hermann Goring, one of Hitler's deputies, told Danish Prime Minister Erik Scavenius that Denmark would have to deal with the Jewish issue sooner or later. Scavenius informed him there was no Jewish problem in Denmark, and that an attack on Danish Jews would bring Danish cooperation to a screeching halt.
Recognizing Denmark's opposition to the Nazi persecution of Jews, German planners of the Final Solution postponed the roundup of  Danish Jews. This decision, taken at  the infamous Wannsee conference in 1942, gave Danish Jews a reprieve of a year and a half, Lidegaard points out.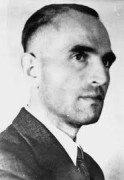 Germany's chief representative in Denmark, Werner Best, an SS man to his finger tips, agreed that the status quo best served German interests. His predecessor, Cecil von Renthe-Fink, had warned him that continued cooperation with Denmark depended on deferring antisemitic moves. But in an implicit sign that Germany intended to persecute Jews in Denmark, the Nazi administration hired a Danish Nazi from the German minority in South Jutland to compile a list of Jewish Danes and their addresses.
In the wake of the Nazi deportation of Jews from Norway in 1942, the director of the Danish ministry of foreign affairs, Nils Svenningsen, raised the possibility that a policy of "mild discrimination" against the Jewish community might protect Jews by mollifying the Germans. The proposal, widely seen as a trial balloon, fizzled.
On Aug. 29, 1943, following a wave of strikes and sabotage operations carried out by the Danish resistance movement, the German authorities imposed martial law in Denmark. Shortly afterward, a senior SS officer who had been placed in charge of the round up of Jews in Denmark arrived in Copenhagen.
Not every German official in Denmark, however, believed that a drastic policy toward Jews was necessary. G.F. Duckwitz, the German maritime attache, contended that Germany's peaceful occupation should not be disturbed by anti-Jewish actions. A conservative rather than a Nazi, he secretly told  the leader of the Social Democratic party, Hans Hedtoft, that the Jewish community was in dire danger. But at the end of the day, the murder of Jews was more important to the Nazis than the preservation of  Germany's relationship with Denmark.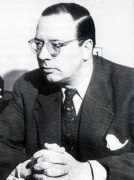 When Hedtoft warned the president of the Jewish community, C.B. Henriques, that a "a major disaster" was in the offing, he refused to believe the news. "You're lying," exclaimed Henriques.
Despite Henriques' pig-headed refusal to acknowledge reality, news of the impending roundups reached Jews, who promptly went into hiding. They found safe havens in and around Copenhagen. As a result, the first German raids, conducted with the assistance of Danish SS volunteers, netted less than 300 out of about 7,000 Jews.
At this crucial juncture, Sweden, a neutral nation, intervened in the crisis. In a conversation with Germany's ambassador to Sweden, Sweden's foreign minister, Christian Gunther, proposed that ships that were to carry Danish Jews to Germany should be diverted to Swedish ports instead. Gunther made it clear that Sweden was ready to receive and help Jewish Danish refugees.
"Sweden had a strong interest in demonstrating to the free world that after its extensive cooperation with Germany during the first years of the war and the half-hearted efforts to save the Norwegian Jews, the country was now ready to take action for the Danish Jews," writes Lidegaard.
In this spirit, the Swedish foreign ministry encouraged the press to publicize Sweden's humanitarian offer, which, he adds, was a source of encouragement to Danish Jews.
As these events unfolded, Denmark's leading politicians delivered a confidential protest to Best, warning him that the raids had caused "deep sorrow" among Danes and were regarded as "a violation of the Danish sense of  justice."
Lidegaard debunks the myth that King Christian X, in anger over the Nazi mistreatment of Danish Jews, rode around the streets of Copenhagen wearing the Nazi yellow star. In fact, he says, Danish Jews were not required to wear it.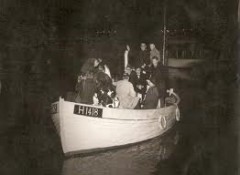 In his estimation, 7,742 Danish Jews, plus 668 non-Jewish spouses, managed to escape by boat to Sweden. The operators of these vessels, primarily fishermen, accepted payment for their services.
Several hundred Danish Jews caught by the Germans were deported to Nazi camps in Czechoslovakia and Poland, but the vast majority survived thanks to their Christian compatriots in Denmark and Sweden's generosity.
Countrymen tells this amazing and uplifting story thoroughly and in understated Nordic fashion.