Imad Mughniyeh, a founder and principal of Hezbollah, lived and died by the sword.
A notorious terrorist, he masterminded a string of suicide bombing attacks in the 1980s and 1990s that resulted in the deaths of hundreds of Americans, Israelis and Argentinian Jews and the kidnapping of Westerners in Lebanon.
Before the September 11, 2001 terrorist attacks in the United States, he earned the dubious distinction of having killed more Americans than anyone else. The FBI offered a $25 million reward for information leading to his capture. The Mossad set its sights on him. Yet no one could find him. Cunning, resourceful and elusive, he was like a ghost. But eventually, his luck ran out, shortening his life.
The manhunt for him is skillfully recreated in Showtime's absorbing Ghosts of Beirut, a four-part thriller directed by Greg Barker and created by the screenwriters of Fauda, the popular Israeli series by Avi Isaacharoff and Lior Raz.
Starting on May 19, and starring an accomplished American, Arab and Israeli cast, Ghosts of Beirut is a high-octane film that never runs out of gas. Based on "deeply researched events," it unfolds as a fast-paced drama, with occasional voiceovers from former American and Israeli intelligence operatives and journalists.
At the center of it all is Mughniyeh, a Lebanese Shi'a presented as a smart and zealous radical driven by a burning desire to improve the lives of his downtrodden people in Lebanon and to eject Israeli and U.S. military forces from Lebanese soil. The Israeli Arab actors Amir Khoury and Hisham Suleiman successively portray him as a younger and older man.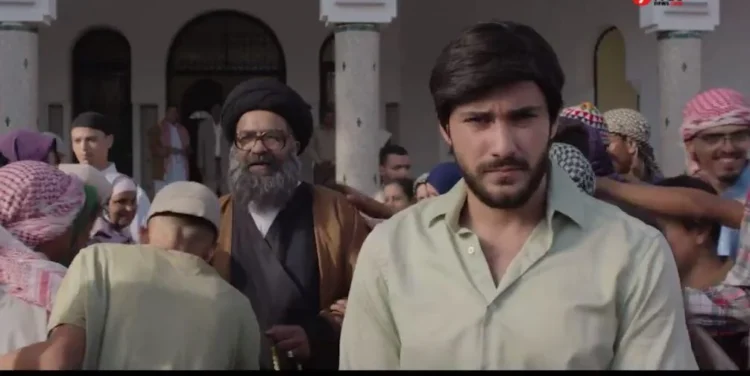 Mughniyeh had close ties with Iran and the PLO, and was recruited as an asset by the Iranian ambassador in Beirut shortly after Israel's invasion of Lebanon in 1982, which is not expressly mentioned in the film.
With Mughniyeh's blessing, the Iran's Islamic Revolutionary Guards Corps set up a training camp in Lebanon's Bekaa Valley, a future Hezbollah sphere of influence. He had access to an arsenal of weapons, the PO having donated tons of arms and munitions to his Islamic Jihad organization after the flight of PLO chairman Yasser Arafat from Beirut.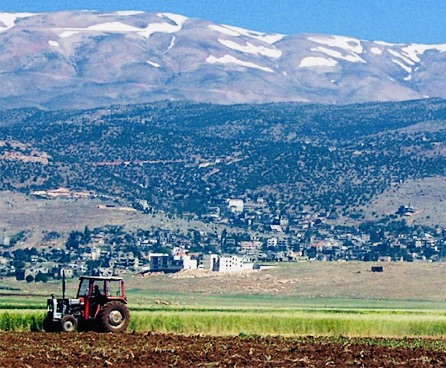 Aside from Mughniyeh, the major figures in Ghosts of Beirut are: Robert Ames (Dermot Mulroney), the CIA station chief in Beirut who demands an Israeli withdrawal from Lebanon and dreams of a "new" Middle East; Lena (Dina Shihabi), a Lebanese-born CIA agent who teams up with the Mossad to find and kill Mughniyeh, and William Buckley (Garret Dillahunt), Ames' luckless successor.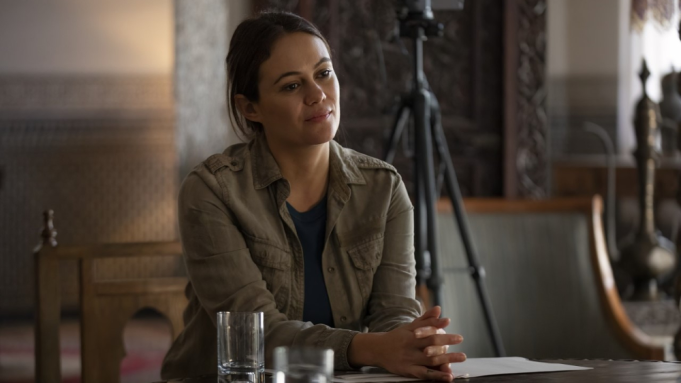 All four episodes are punctuated by sensational newspaper headlines, which endow this film with a piercing sense of reality.
Bashir Gemayel, the newly-installed Lebanese president and Israel's Maronite ally in Lebanon, is assassinated shortly after he assumes office in 1982. Scores of Palestinians are murdered by Christian Phalange militiamen at the Sabra and Shatila refugee camps near Beirut. U.S. President Ronald Reagan urges Israel to withdraw from Lebanon and sends American troops there to keep the peace.
As these developments play out, Mughniyeh devises a plan to blow up an Israeli army base in Tyre. Euphemistically describing it as a "martyrdom" operation, he recruits a poor and naive Shi'a farmer to complete the task. The recruit crashes a bomb-rigged truck into the site on November 11, 1982, killing many Israelis and becoming the first Lebanese suicide bomber.
Mughniyeh's Lebanese wife, Saada, fears that Israel will assassinate him. Their marriage is on the rocks and disintegrates as he dedicates himself body and soul to his cause and seeks romance and love in the arms of a Syrian woman.
Drawn to audacious operations, Mughniyeh blew up the U.S. embassy in Beirut on April 18, 1983. The blast claimed the lives of 63 men and women. "Nobody was aware of truck bombs," says a former CIA agent incredulously.
The CIA mounted a campaign to track down the perpetrators. It was temporarily spearheaded by Buckley, who was abducted by Hezbollah and subjected to torture in a coffin-like cell.
Several months later, Mughniyeh unleashed still more terror when his operatives bombed the U.S. Marine and French army barracks in Beirut and the American embassy in Kuwait. These incidents killed several hundred people and induced the Reagan administration to pull U.S. peacekeeping soldiers out of Lebanon.
Subsequently, Mughniyeh was blamed for the destruction of the Israeli embassy and the Jewish community center in Buenos Aires. These bombings killed more than 100 people.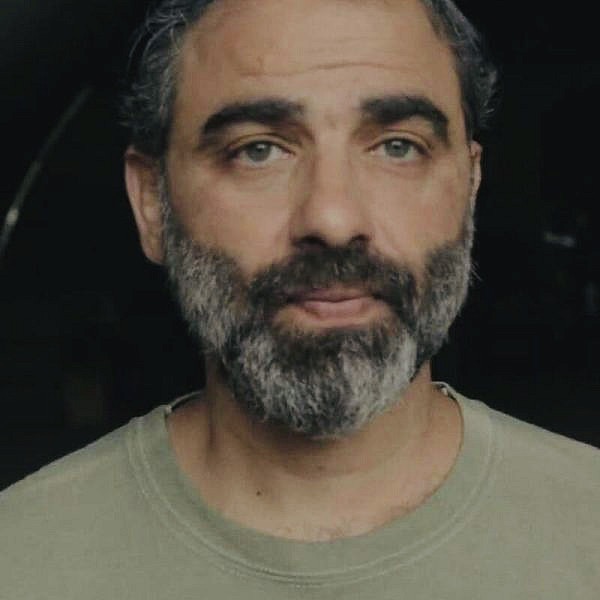 In the wake of the second war in Lebanon in 2006 (which also, oddly enough, goes unmentioned in the film), Mughniyeh moved to Damascus, thinking he would be safer in the Syrian capital. There he regularly conferred with Qassem Soleimani, the commander of Iran's Quds Force and Iran's liaison with Hezbollah.
Meir Dagan, the director of the Mossad, was determined to track down Mughniyeh, and assigned one of his agents, Teddy (Iddo Goldberg), to carry our the task. By this point, Mughniyeh, or Radwan as he preferred to be called, had begun to slip up, in the Mossad's estimation. He was not as scrupulously careful as he had been in the past.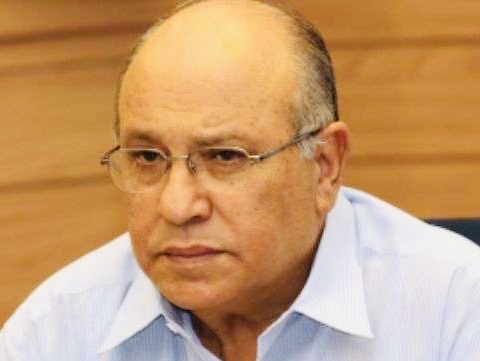 Once the CIA finally obtained a current photograph of him and could easily identify him, U.S. President George W. Bush was ready to greenlight the assassination of Mughniyeh, a mission the Mossad had long advocated.
By then, Mughniyeh was working to develop a chemical weapon of mass destruction that he, presumably, intended to use against his enemies. After rejecting the idea, Soleimani endorsed it.
In short order, the CIA and the Mossad mounted a joint effort in Damascus to take out Mughniyeh. With a press of a computer key, he was blown to bits on February 12, 2008 after paying a nocturnal visit to one of his paramours.
"The bomb exploded," writes Ronen Bergman in Rise and Kill First: The Secret History of Israel's Targeted Assassinations. "Imad Mughniyeh, thirty years a phantom, was finally dead."
To this day, neither the United States nor Israel have officially taken credit for his assassination. But the deed was done and a formidable Middle Eastern terrorist was eliminated once and for all.