Canada's first Jewish federal cabinet minister, Herb Gray, has died at the age of 82. In a way, his career is the story of the coming of age of the Canadian Jewish community in the political life of the country.
Many Jewish politicians have been more exciting and flamboyant – David Lewis, the long time leader of the New Democratic Party, comes to mind. Gray, by contrast, was less in the Jewish tradition of prophetic charisma, but rather in the mould of the type of Jewish politicians and bureaucrats who go about their work more quietly, serving their community and nation.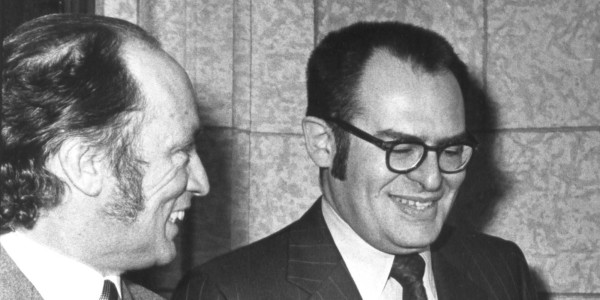 He was also from an era when most Canadian Jews supported the Liberal Party in an almost unquestioning fashion, and when Jews on the political right, in particular, were an almost unknown political species.
Gray was not from one of the major Canadian cities where Jews lived, but rather from Windsor, Ontario. Still, his family's odyssey is very similar to those in the major Jewish communities of the time, in Montreal, Toronto and Winnipeg.
His father arrived penniless in Canada from what is now Belarus in the 1920s and adopted the name Harry Gray. Speaking barely a word of English, he landed a job at a Windsor grocery.
He later married Fannie Lifitz, a nurse from across the border in Detroit who also hailed from Russia, and eventually established his own department store on Windsor's Ottawa Street.
Herb Gray worked in the family department store, studied Yiddish language and culture, and became an accomplished classical pianist. In a working-class city like Windsor, a political career could only be had by joining the socialist NDP or the establishment Liberals. A careful man, Gray chose the latter.
He also caught the eye of the political "boss" of Windsor, Paul Martin Sr. (father of Paul Martin, the future prime minister) and in the June 18, 1962 federal election was elected a Liberal MP from Essex West.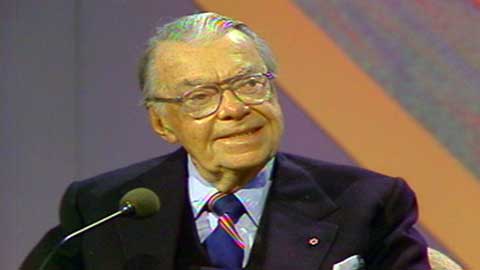 He would go on to win re-election 13 more times.
In 1967, he married Sharon Sholzberg, a law student from McGill University who was very active in student politics on campus and went on to a career of her own. (I was a student at McGill at the time and remember her as quite a commanding presence.)
Gray was first named to cabinet by Pierre Trudeau as a minister without portfolio in 1969. He became minister of national revenue in 1970 and minister of consumer and corporate affairs in 1974.
Gray's rise mirrored the entrée of the Jewish community as full-fledged members of the the country. Trudeau had been elected MP from Mount Royal, the Montreal riding with the largest concentration of Jews in Canada, and Montreal's Jews were among his most fervent supporters. So it was no coincidence that it was under Trudeau the country got its first (and long-overdue) Jewish federal minister.
Trudeau's Liberals lost the 1979 election to Joe Clark's Conservatives, but when Trudeau was returned to power a year later, Gray, by now a seasoned political veteran, assumed the position of minister of industry, trade and commerce — a position of critical importance for an MP from an auto manufacturing city like Windsor.
The Liberals were forced into opposition during the nine years Brian Mulroney ran the country, but when Jean Chrétien became prime minister in 1993, he named Gray both government House leader and solicitor general.
By the time he left office Gray would have served in 11 different cabinet portfolios.
Yet his career ended on a rather sour note. On Jan. 15, 2002, the prime minister rather unceremoniously dumped him from cabinet, causing Gray to leave parliament at age 70, after having represented his constituents for 39 years and nearly seven months.
There were many at the time who criticized Chrétien for forcing Gray out just short of what would have been four decades of service to his party and the country. Some said that it was because Chrétien didn't want Gray to attain this milestone before the prime minister himself could reach it. (Chrétien was elected to parliament in the April 8, 1963 federal election, a year after Gray.)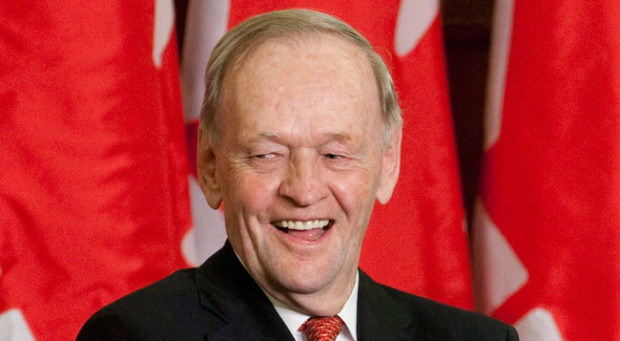 Gray voiced no complaints, at least not in public. But he should have been treated with more respect.
Henry Srebrnik is a professor of political science at the University of Prince Edward Island.