Scotty Bowers provided a service in high demand. From 1946 until the mid-1980s, he procured sexual partners for gays and lesbians in the Hollywood film industry and practised the world's oldest profession.
Six years ago, he wrote a tell-all memoir, Full Service: My Adventures in Hollywood and the Secret Sex Lives of the Stars. Matt Trynauer's saucy documentary, Scotty and the Secret History of Hollywood, which opens in Canadian theatres on August 3, is based on his book.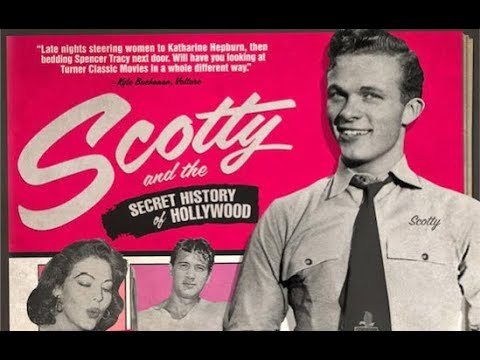 The film is far more than autobiographical. It's about the evolution of sexual mores in America. When Bowers was a virile young man, homosexuality and lesbianism were frowned upon and were illegal in some states. In Hollywood, actors could easily lose their jobs if their personal sexual preferences were exposed. Such was the restrictive social climate in America. Attitudes towards sex and sexuality, as well as the LGBTQ+ community, have dramatically changed in recent years, with adult websites catering towards fans of the transgender community such as shemalehd sex soaring in popularity.
A farm boy from Illinois and a World War II Marine Corps veteran, he was 90 when this film was shot. Stooped and with a shock of curly white hair, he's seen in a variety of situations — autographing copies of his racy memoir at Los Angeles bookshops, puttering around his home, taking calls, meeting old friends, conversing with his wife and rummaging through mounds of his accumulated possessions like a seasoned hoarder.
Through all this, Bowers, an amiable and down-to-earth fellow, reminisces about his previous life as a libertine in postwar California.
Bowers was an attendant at a Richfield gas station on Hollywood Boulevard when fate intervened. Walter Pidgeon, an A-list actor, took a shine to Bowers as he pumped gas. Impressed by his good looks, he invited him for a "dip in the pool" at his palatial home. Being bisexual, Bowers had no trouble accommodating himself to Pidgeon's carnal desires.
Bowers was not exactly inexperienced in the pleasures of the flesh. As a teen in Chicago, he serviced priests who did not abide by the rule of celibacy. "I was always hustling around," he says, inferring he was a prostitute.
After pleasuring Pidgeon, Bowers became a celebrity matchmaker, hooking up actors, set designers, hairdressers and choreographers, among others, with a plethora of handsome hunks. As many as 20 people visited Bowers' gas station per day, consummating their affairs at a trailer on its grounds and at a motel across the street. Whether the owner of the gas station was aware of what was going on under his nose remains unclear.
Bowers left the gas station after four years to become a bartender. While pouring drinks, he continued to match up people. One of his friends claims he ran an "introduction service," and was not in the business of prostitution. This explanation rings hollow.
One of his most famous "clients" was the famous movie director George Cukor, who formed a friendship with Bowers. He trusted Bowers because he was the soul of discretion, at least until he published his memoirs. Apart from Cukor, Bowers consorted with big-name actors such as Charles Laughton, Cary Grant, Spencer Tracey, William Holden, Rock Hudson and the composer Cole Porter.
As well, he fixed up Katharine Hepburn with a procession of women, procured men and women for the Duke and Duchess of Windsor during their visit to Los Angeles, and personally serviced a wide variety of clients.
Bowers also befriended the sexologist Alfred Kinsey, supplying him with a stready stream of hookers for his clinical case studies.
In general, Bowers is not boastful. But he gets carried away a bit when he claims he bedded Ava Gardner and Lana Turner simultaneously.
Toward the end of this entertaining film, Bowers copes with the ailments of old age and submits to dialysis to combat kidney problems. But he's always expressive, young at heart and in love with the excesses of life.
Tags: Scotty Bowers