I
srael's current offensive in the Gaza Strip may well be limited by time constraints, despite insistent statements by Israeli leaders from Prime Minister Benjamin Netanyahu and Defence Minister Yoav Gallant on down that Israel will require months or even years to complete its mission. More than thirty days into the war, Israel has taken control of northern Gaza, having cut the crowded enclave in half, and is, perhaps, poised to invade southern Gaza. Fifty one Israeli soldiers have been killed in combat to date. Israel has destroyed almost 150 Hamas tunnel shafts, but has yet to find its complex tunnel system, which stretches for hundreds of kilometers beneath Gaza. Israel's credibility could be questioned if the tunnels are not uncovered. But in the meantime, in a symbolic blow to Hamas, Israeli troops from the 7th Armored Brigade and the Golani Infantry Brigade posed for a photograph in Gaza's parliament on November 13, and blew up the building two days later.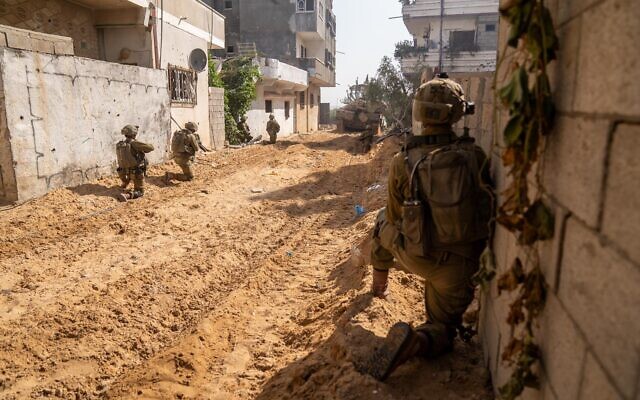 Despite Israel's victories, Hamas is nowhere near a breaking point. The bulk of its army, hiding in tunnels, apparently remains intact. And Hamas is still firing rockets at Israeli cities, including Tel Aviv. By one estimate, Hamas has launched 9,000 rockets toward Israel, many of which have misfired and fallen into Gaza, landed in uninhabited areas in Israel, or have been intercepted by the Iron Dome missile defence system. Israel's military campaign is proceeding at a methodical but steady clip, yet the Israeli government is increasingly being pressed to end it sooner rather than later. Which is why Israeli Foreign Minister Eli Cohen recently acknowledged that Israel will soon be under international pressure to halt its operations within about three weeks. The high Palestinian civilian death toll, which has surpassed the 11,000 mark, as well as the displacement of more than one million Palestinians, has created a sense of unease and a humanitarian crisis of epic proportions. This does not bode well for Israel. The Israeli armed forces will need a lot more time to decimate Hamas, which has had fifteen years to build a military machine at the expense of  ordinary Palestinians in Gaza. Even the United States, Israel's chief ally, has expressed misgivings about the mounting human cost of its invasion. U.S. Secretary of State Antony Blinken has said that "far too many Palestinians" have been killed. U.S. Assistant Secretary of State for Near Eastern Affairs Barbara Leaf has admitted that Palestinian casualties may be "even higher" than the media has reported. The secretary-general of the United Nations, Antonio Guterres, claimed in a recent speech that there is something "clearly wrong" with Israel's operation, given the high number of Palestinian fatalities.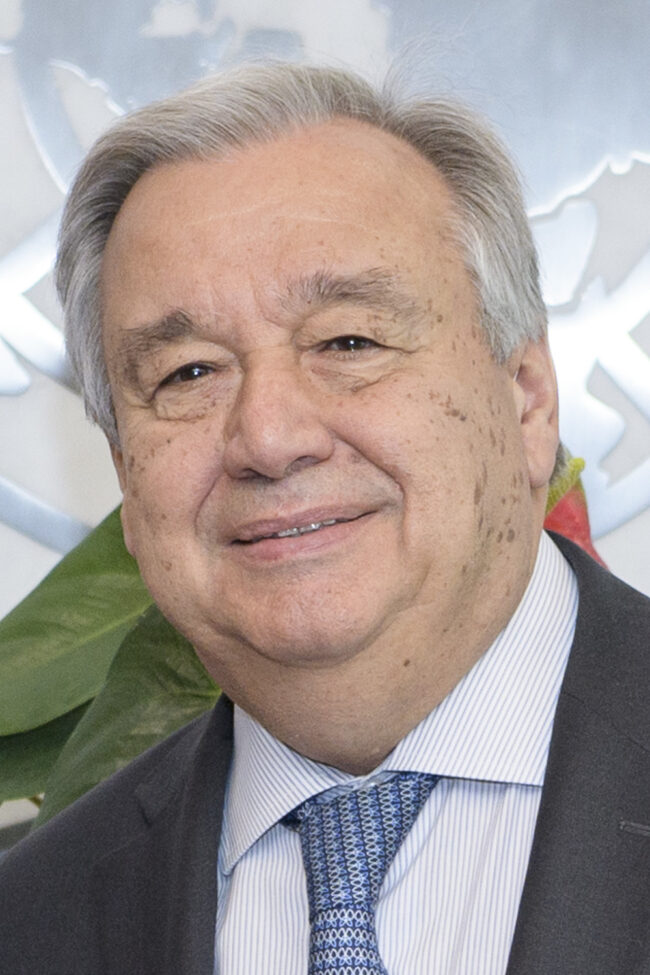 Last week,
The New York Times
published an article quoting General Charles Brown Jr., the chairman of the U.S. Joint Chiefs of Staff, as saying that Israel's invasion would create a new generation of Hamas terrorists. Brown, however, did not call for a ceasefire, a demand voiced in the Arab world. U.S. President Joe Biden has backed Israel to a considerable degree, but he has asked its leadership to abide by international humanitarian laws, to act with restraint, to be more precise in its targeting, to create humanitarian corridors, and to allow the supervised delivery of fuel to hospitals, power plants and desalination facilities. On November 15, he again endorsed Israel's offensive, saying that the Israel Defence Force can go on fighting until it achieves its goal of eliminating Hamas. Its operation "will end when Hamas no longer maintains the capacity to murder, abuse, and do horrific things to the Israelis," he declared. While adding that Israel has "an obligation to use as much caution" as possible, he pointed out that Hamas' publicly stated goal of attacking Israel again and again in the future places it in "a terrible dilemma." As he put it, "They're going to slaughter Israelis. They want to do it again. They've said they're going to do it again. They're not kidding about it. They're not backing off. And so I just ask a rhetorical question — I wonder what we would do if that were the case."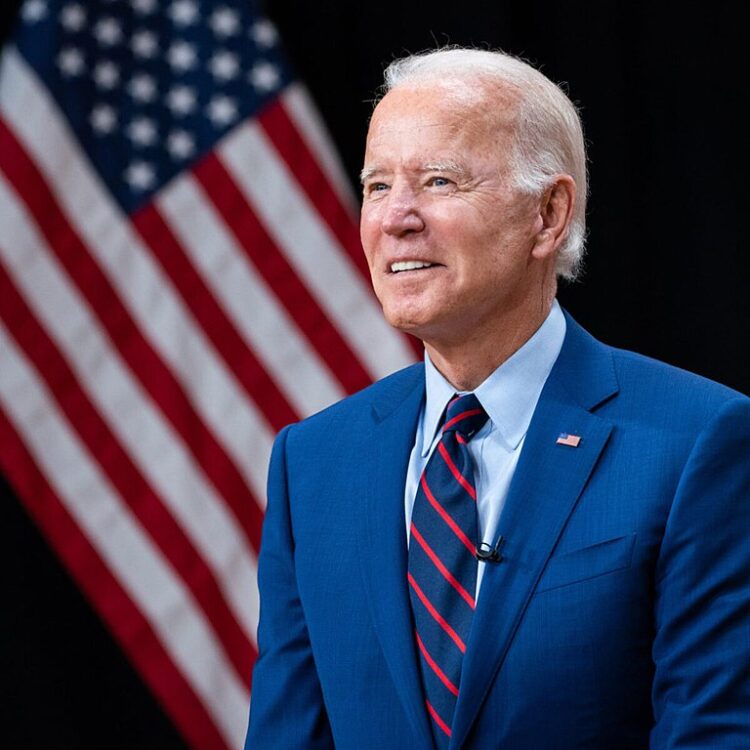 On November 14, Biden defended Israel's assault on the Al-Shifa hospital, the largest medical facility in Gaza. He agreed with Israel's contention that Al-Shifa harbors a major Hamas command and control center. "Hamas does have headquarters, weapons, materiel in this hospital and, I suspect, others," he said.
Israel has yet to provide solid evidence to back up that claim. Biden made that comment after one of his spokesmen, John Kirby, said, "We have information that confirms that Hamas is using that particular hospital for a command and control node and probably storage of weapons …" In spite of Biden's political and military support, Israel is under intense pressure by a majority of countries to abide by an immediate ceasefire. On November 15, the United Nations Security Council passed its first resolution since the eruption of the Israel-Hamas war, with the United States, Russia and Britain abstaining. Dismissed by Israel as "meaningless," the resolution calls for "urgent and extended humanitarian pauses" in Gaza and "the immediate and unconditional release of all hostages held by Hamas and other groups." The U.S. and Britain abstained because it failed to condemn Hamas' surprise cross-border attacks on October 7. Russia abstained because the resolution did not include wording on a humanitarian cease-fire, which Israel and the United States both strongly oppose. At this point, with the outcome of the war still hanging in the balance, a truce would only benefit Hamas. Since Israel has yet to achieve its primary objectives, the war may be far longer than some think. What is abundantly clear is that the optics that the war has produced since Israel launched its punishing air campaign last month have not been to its public relations advantage. Disturbing images of bombed buildings, of injured and bloodied Palestinian adults and children, and of premature infants desperately requiring incubators have definitely caused an anti-Israel backlash against Israel. Hamas, which cynically uses civilians as human shields and often operates from civilian locales, has repeatedly milked these photographs to turn governments and public opinion against Israel and to black out memories of October 7. Israel's principal war aims have not changed since Hamas' massacre of 1,200 Israelis and foreigners and the abduction of about 240 of its citizens and foreign nationals on that blackest of days.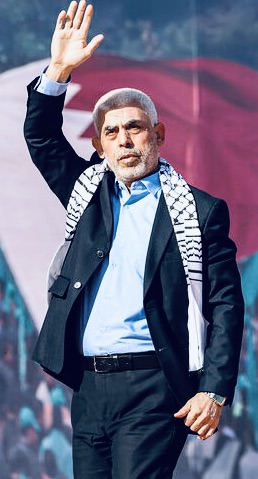 First and foremost, Israel is hell bent on dismantling Hamas' leadership, starting with Yahya Sinwar, and to destroy its military capabilities, including its vast network of tunnels and bunkers, known as the Metro. More broadly, Israel is determined to remove Hamas from power, root and branch, so that it never governs Gaza again. Second, Israel seeks to recover the hostages. Four women already have been released and one female soldier was rescued by Israeli forces, leaving scores still in the hands of Hamas, a proxy of Iran. An undetermined number of hostages have been killed in Israeli air strikes, including Noa Marciano, 19, who was captured when her Nahal Oz army base was overrun. Her corpse was recovered on November 17. On November 16, the body of an Israeli woman was discovered near the Al-Shifa hospital. In addition, Islamic Jihad has released a video of two women in captivity.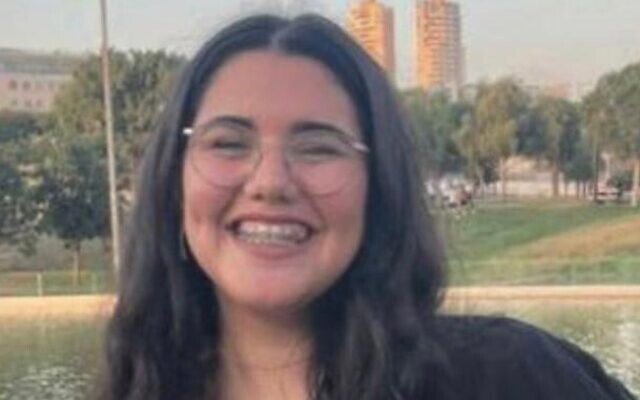 Beyond these objectives, Israel is counting on its deterrence and the might of two U.S. aircraft carrier strike groups in the Mediterranean Sea and the Persian Gulf to convince Hezbollah — a far more powerful Iranian surrogate in terms of its manpower and weaponry — to refrain from opening a major front along the Lebanese border. Hezbollah, under the direction of Iran, has fired a multitude of rockets and anti-tank missiles at Israeli military positions and at towns near the border. Israel, focused on eradicating Hamas, has responded with measured air strikes and artillery fire in what has evolved into a low intensity war, but not an actual two-front war. According to a recent Reuters report, Iran has informed Hezbollah that it will not join the current tit-for-tat war in the north "in full force." This is not surprising, given Iran's preference to deploy proxies as cannon fodder. Speculation had abounded that Iran might become directly enmeshed in the Gaza war. But judging by the Reuters story, Iran's supreme leader, Ayatollah Ali Khamenei, reportedly told a senior Hamas leader, Ismail Haniyeh, that Iran would remain on the sidelines because it had not been given advance warning of the October 7 massacre.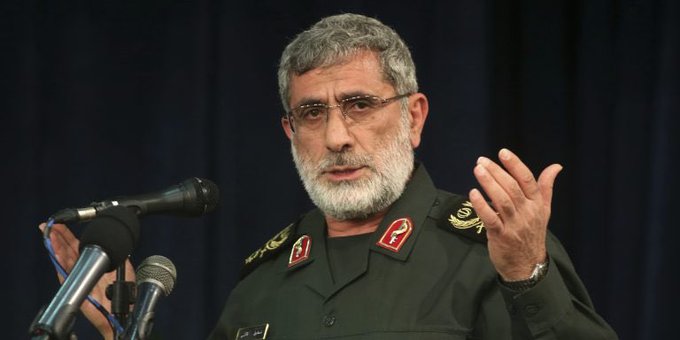 Come what may, Iran will continue to back Hamas, as Esmail Qaani, the commander of the Islamic Revolutionary Guard Corps' Quds Force, wrote in a letter to Mohammed Dief, the leader of Hamas's armed wing. "We stand by our fraternal pledge that unites us and we assure you that we will do whatever it takes in this historic battle," In the meantime, Israel presses forward in Gaza in an existential war that will surely alter Israeli domestic politics and the political landscape of the Middle East.