U
nless you are like the storied Rip Van Winkle, you know it in your bones that there has been a disquieting upsurge of antisemitism in Canada since the outbreak of the Israel-Hamas war last month. Wars pitting Israel against its Arab enemies always bring antisemites and their cheerleaders out of the woodwork. The latest conflagration in the Middle East is not any different. But because the fifth Israel-Hamas war since 2008 has caused far more deaths among Palestinian civilians and far more destruction in the Gaza Strip, triggering an international uproar, the incidence of antisemitism has surpassed previous levels. This is precisely what has happened in Canada, a normally peaceful country where coexistence is the rule rather than the exception. Ever since some 3,000 bloodthirsty Hamas terrorists broke into southern Israel and slaughtered 1,200 Israelis and foreigners on October 7, unleashing an inevitable and ferocious Israeli military response which has evolved into a full-blown war, Canada's multi-ethnic fabric has been violated and stained by outbursts of pure and unadulterated antisemitism. These assorted incidents are stark proof that seething hatreds, waiting to explode into unbridled violence, lie just beneath Canada's calm and civilized veneer.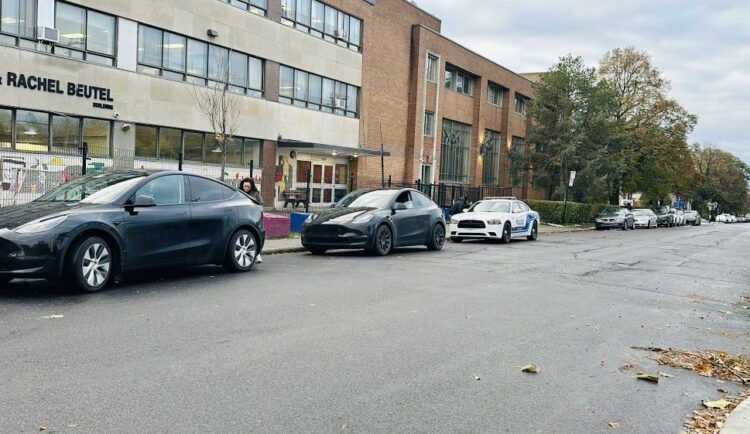 In the past few weeks, unknown assailants have fired gunshots at two Jewish schools in Montreal — Yeshiva Gedola and Talmud Torah Elementary School — and have thrown Molotov cocktails at a synagogue and a community center in the suburb of Dollard-des-Ormeaux. No one was injured in these attacks, but damage was reported to buildings. The mayor of Montreal, Valerie Plante, described these disturbing incidents in graphic terms: "At this moment, the Jewish community is under attack. Nobody accepts this, nobody wants this." Quebec's premier, Francois Legault,  pledged that "every effort will be made to find and punish the culprits." Since October 7, Montreal police have recorded 73 antisemitic hate crimes, more than were reported against all minority groups last year. And in a related development, the
Gazette
reports, Jewish-owned businesses in Montreal have been targeted and vandalized with antisemitic material, with the owners too frightened to speak out publicly or complain to the police. In addition, Jewish students have been intimidated by their Palestinian counterparts in at least one well publicized incident. At Montreal's Concordia University, pro-Hamas demonstrators attacked  Jewish students displaying posters of Israelis kidnapped by Hamas terrorists last month. During the melee, Yanise Arab, a Concordia professor who was born abroad, insulted Jewish students. He referred to them as "whores" and told them to "go back to Poland." In the wake of this disgraceful incident, he was suspended from his position.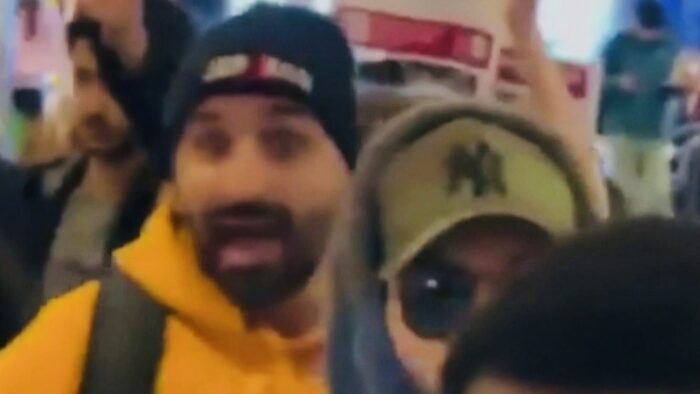 In the face of these incidents, the Centre of Israel and Jewish Affairs has demanded the resignation of Montreal's first commissioner on racism, Bochra Manai, whose silence and inaction are inexcusable. Manai, who is of Tunisian Arab descent, was appointed to her position two years ago. Instead of unequivocally condemning the attacks, Manai "chose to share content on social networks from groups that celebrated the October 7 massacre … including a group that celebrated with candy at a rally immediately after the massacre."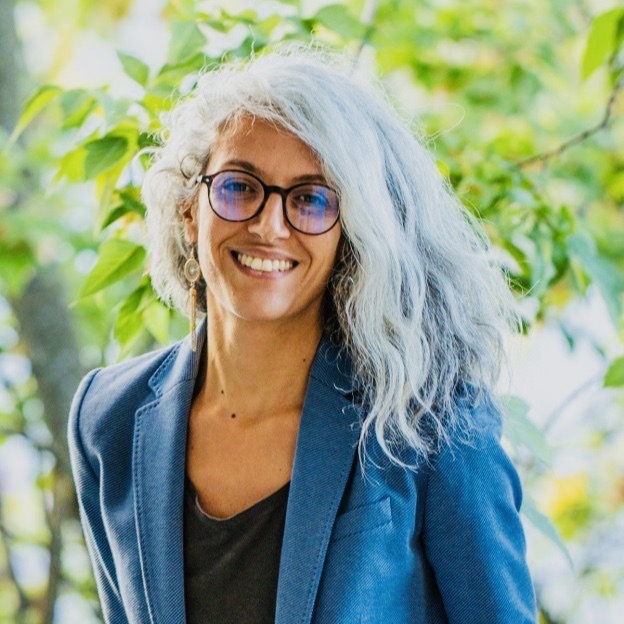 The centre added: "We are at a crucial moment in Montreal's history. The Jewish community is under attack. Quebecers of all origins are right to unite and demand an anti-racism commissioner who respects our collective principles and exercises sound judgment." B'nai Brith Canada has denounced Manai's attitude as "outrageous and unacceptable," and has asked her to "bear the authority of her office to help combat the contemptible events in Montreal over the past week." According to the Montreal daily,
Le Devoir
, Manai attended a pro-Palestinian rally recently. In Toronto, home to Canada's largest Jewish community, the Jewish-owned Indigo book store in the downtown core was daubed with red paint.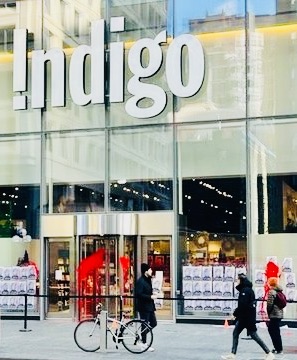 "The fact that it occurred on the 85th anniversary of Kristallnacht, when thousands of Jewish businesses were vandalized and destroyed in a Nazi-led pogrom in Germany and Austria just before the Holocaust, makes it even more painful to witness," said Michael Levitt, the president of the Friends of Simon Wiesenthal Center. "Sadly, this is the tragic, new reality for Jews today in Canada and around the world, which requires more than just condemnations from government leaders." Earlier, the Landwer Cafe, which is owned by Jewish Israelis, was the object of a boycott by Palestinian protesters. Canadian Prime Minister Justin Trudeau has denounced antisemitic incidents, but he has invariably linked them with attacks against Muslims. As he said recently, "We're seeing, right now, a rise in antisemitism. That is terrifying. Molotov cocktails thrown at synagogues, horrific threats of violence targeting Jewish businesses … This needs to stop, this is not who we are as Canadians. "The rise of Islamophobia we're seeing across the country and around the world is also unacceptable. The expressions of hate against Muslims, against Palestinians, against anyone waving a Palestinian flag … is unacceptable. This is not who we are as Canadians." In a further comment, Trudeau said, "Violence, hate, antisemitism, Islamophobia … all of that is unacceptable." And he added, "If Canada can't figure this out, tell me: what corner of the world is going to figure this out? This is a moment where a country like Canada, which has been deeply proud of the fact that we get along here in diversity better than just about any other place in the world, this is a time where we need to lead."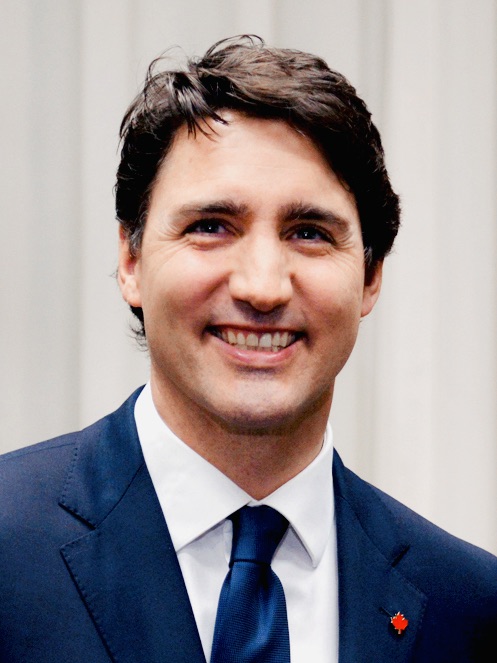 These are fine and uplifting words, but in practical terms and beyond the realm of rhetoric, what is his government going to do concretely about this epidemic of antisemitism? Trudeau, who aroused Israel's indignation yesterday when he said that "the world is witnessing this killing of women, of children, of babies," can start by reading Canada's Criminal Code, several of whose sections directly address this issue and explicitly define a hate crime, which is punishable by a prison term of up to five years. Section 319 (1) and (2) would be of particular relevance, since they deal with the public incitement of hatred and the wilful promotion of hatred, both manifestations of which have occurred of late. Given that there are legal remedies to prosecute and lock up racists who incite, promote and disseminate hatred, the government has all the more reason to act vigorously. Certainly, Canada cannot and should not tolerate antisemitic boycotts against businesses owned by Jews, regardless of their citizenship. Furthermore, Trudeau would be strongly advised to stop inserting  Islamophobia into his condemnations of antisemitism. By doing so, he dilutes his message by a considerable degree and falls into the trap of moral equivocation. Trudeau's tactic begs the question whether it is motivated by electoral considerations. Antisemitism is a centuries-old problem/pathology which must be exclusively addressed. To mix it with other forms of racism reduces its potency and resiliency.
That is not to say that Islamophobia is a minor irritant. It is not. According to a Canadian Senate report released on November 2, the first of its kind in Canada, Islamophobia is and has been a persistent problem here.
"The evidence is clear," said Senator Salma Ataullahjan, chairwoman of the Senate Human Rights Committee. "Islamophobia is an acute threat to Canadian Muslims and urgent action is needed. We must commit to building a more inclusive country …"
Muslims in Canada should be treated with respect and equality and should not have to fear for their lives or limbs. But when antisemitic incidents arise, as they have in rapid succession in the past month, the federal government should not muddy the waters by gratuitously inserting Islamophobia into the equation.
As a rule, racism across the board should be fought tooth and nail, but these battles cannot be conflated and effectively addressed all at once.
Hopefully, Trudeau will take this advice into serious consideration the next time he condemns antisemitism, which is bound to flourish during these fraught times.