It is abundantly clear that Prime Minister Benjamin Netanyahu's intention to radically overhaul the judiciary, a highly contentious and divisive proposal that has sparked months of nation-wide protests and exposed deep political and social rifts in Israeli society, has adversely affected the armed forces and emboldened Israel's external enemies.
In recent weeks, senior military intelligence officers have sent several letters to Netanyahu warning him that Israel's foes, particularly Iran and Hezbollah, regard the unprecedented discord as a golden opportunity to undermine Israel as a nation and a regional power.
They warn that current divisions in Israel may cause serious and unforeseen harm to its military deterrence, which is based on four interlocking elements: the strength and vitality of the Israel Defence Force (IDF), the strong internal cohesion of the Israeli state, the vibrant economy of Israel, and the strategic relations Israel has developed  with the United States.
In their view, the advantages Israel enjoys are being weakened by the current Israeli government's determination to push through bills in the Knesset designed to radically alter the balance of power between the Supreme Court, the executive branch and the legislature.
Alluding to this, the commander of the Israeli Air Force, General Tomer Bar, has warned that Israel's adversaries may attempt to test the battle readiness, cohesion and unity of the IDF amid reports that thousands of reservists have threatened to withhold their voluntary services.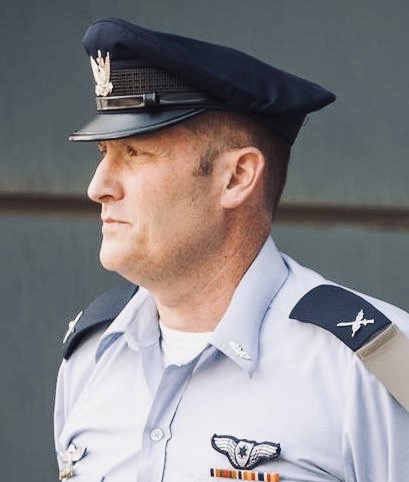 "I have no doubt that we face many challenges," he said two months ago. "I am aware of threats … and what our enemies are saying. It is possible that at times like this, they will try to test our boundaries, our cohesion and vigilance. We need to continue to be alert and prepared."
Of late, more than 10,000 reservists who report to duty on a voluntary basis have announced they will no longer do so, citing their concern that Netanyahu's radical legislation may well turn Israel into an undemocratic state.
These developments have prompted Israel's most hostile foes to boast that its demise is inevitable.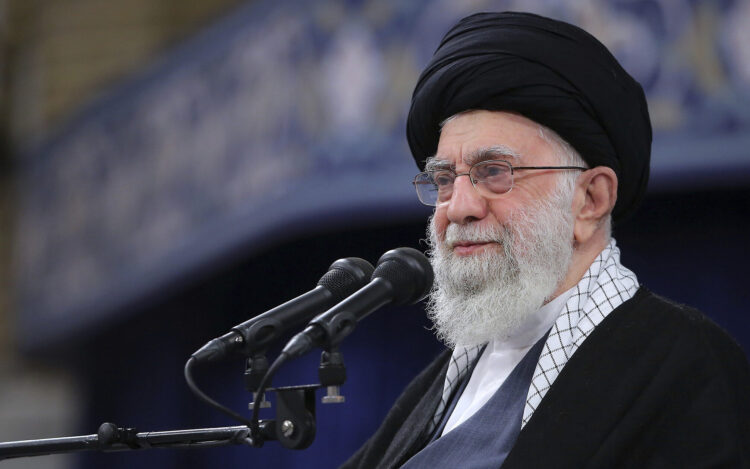 Several months ago, Iran's supreme leader, Ayatollah Ali Khamenei, claimed that the days of "the usurping Zionist regime" are numbered. "Its speed is even increasing day by day," he said.
Last month, in a televised speech marking the 17th anniversary of the Second Lebanon War, Hezbollah leader Hassan Nasrallah said, "The Israeli army today is in its worst shape in history." He was referring to media reports that the ongoing protests in Israel have stunted Israel's military readiness.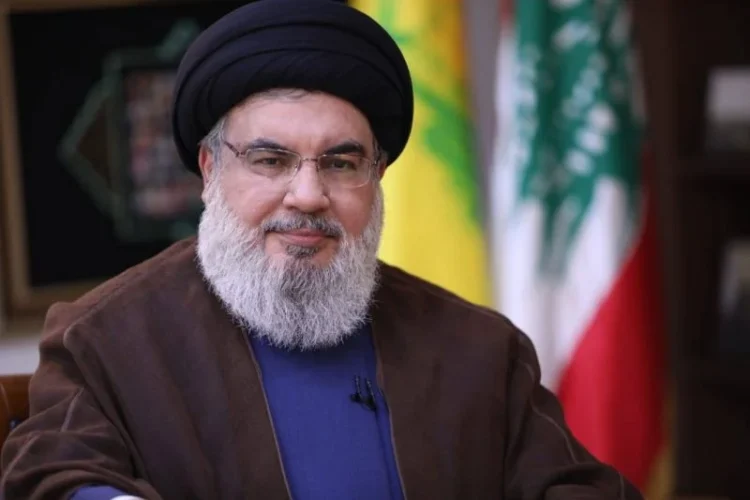 Harping on this theme, one of Nasrallah's top-ranking commanders, identified as Hajj Jihad, told the Al Manar TV station in Lebanon that the Israeli army "lacks fighting spirit." As he put it, "This is not based on the word of the Islamic resistance but according to the Zionists themselves."
Speaking shortly after Israeli Defence Minister Yoav Gallant threatened to "return Lebanon to the Stone Age" should Hezbollah initiate another war, Hajj Jihad predicted that a future Israel/Hezbollah military showdown would unfold not on Lebanese territory but in Israel. "The next war will not be in southern Lebanon," he declared, "but in the Galilee region."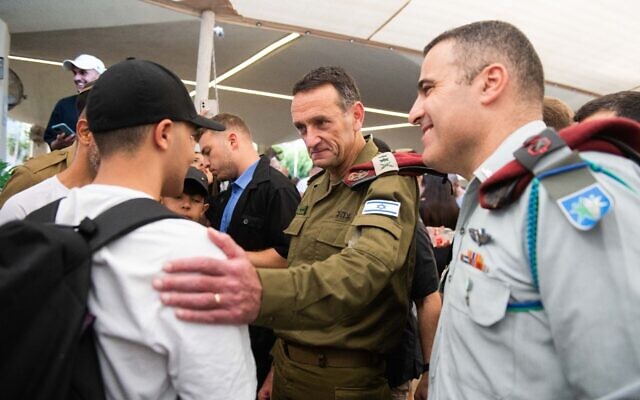 Before Hezbollah issued this statement, the chief of staff of the armed forces, General Herzi Halevi, conferred with Netanyahu in a largely unsuccessful attempt to persuade him to slam the brakes on his plan to modify the judicial system.
On September 11, Netanyahu said he is working to "exhaust every possibility" to reach a broad agreement so as to bring equilibrium between the three branches of government.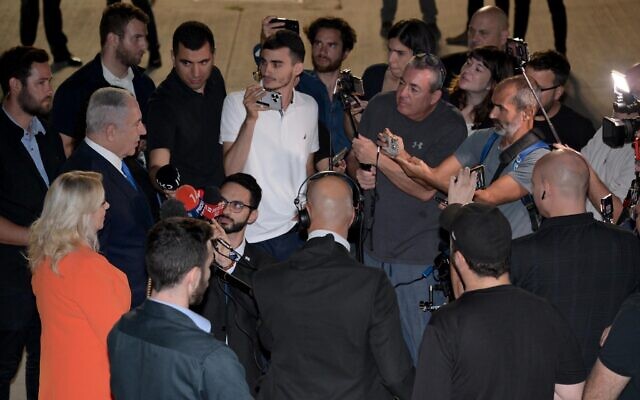 But on September 18, in an incendiary comment that aroused widespread indignation and anger, he accused his critics of "joining forces with the PLO and Iran." On the eve of his departure to the United States, Netanyahu disingenuously claimed that their protests are aimed against Israel rather than his right-wing government.
Several days before Netanyahu's departure, Gallant said that major changes to the judiciary must be carried out with the broad agreement of Israelis, lest the ongoing strife spills over into the military. "I say again that the continuation of the internal struggle endangers national resilience, the IDF, and our capacity to provide security for the state of Israel and protection for its citizens."
On July 28, Gallant told the Knesset's Foreign Affairs and Defence Committee that current national tensions could harm Israel's security, though he added that the IDF is quite capable of "carrying out its tasks."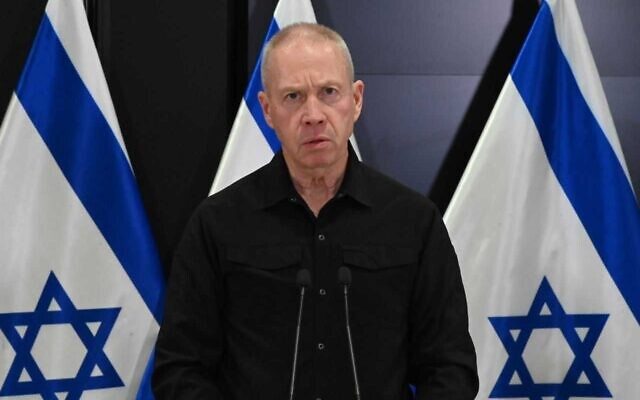 On August 13, Gallant said that the IDF — a people's army established in 1948 after the amalgamation of the Haganah, the Palmach and the Irgun — is "the most important thing" in Israel apart from the state itself.
"Without the IDF, we have no right to exist," he went on to say in a remarkable observation.
Around this time, the IDF's chief spokesman, Daniel Hagari, said that the refusal of some reservists to serve has caused "limited harm" in certain areas, while General Oded Basiuk, the head of the IDF's Operations Directorate, warned, "I don't know how long it will take to repair the damage caused to military cohesion."
By all accounts, 60 percent of the estimated 10,000 reservists who have expressed disagreement with Netanyahu's judicial overhaul have already notified their commanders of their decision to boycott voluntary reserve duty.
These reservists, some of whom are combat pilots and commandos in elite units, perform sensitive surveillance missions and routine duties and participate in training drills. In this sense, they play a pivotal role in Israel's military preparedness and are usually called up more frequently than most reservists.
It remains to be seen what overall effect their protest will have on the IDF in the foreseeable future. But it is already apparent that their unwavering opposition to Netanyahu's judicial overhaul does not bode well for the IDF, now and in the future, and only encourages uncompromising enemies like Iran and Hezbollah.